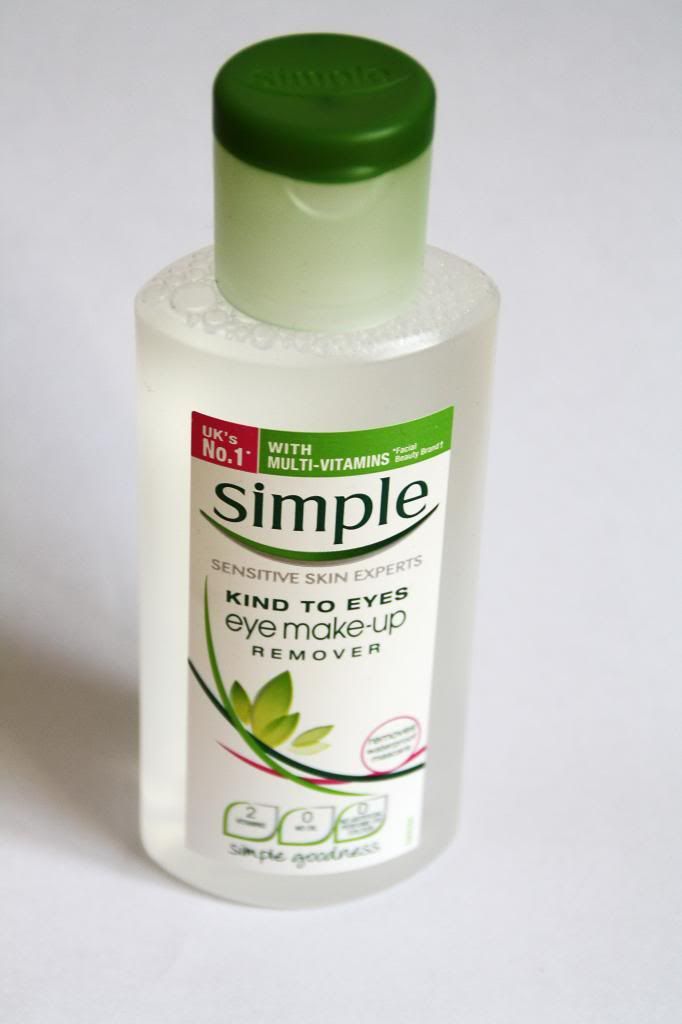 There are things that are worth splashing out on. And there are things that you can pick up for a fraction of the price at the drugstore, which do the job just as well, or perhaps even better. Make-up removers, in my humble opinion, belong to the latter category. I've tried products from Lancome, Clinique and Clarins and while I'd rank Lancome the highest out of the bunch, they all left my eyes in varying degrees of greasy to downright burning. While the much hyped up (and rightly so) Bioderma is probably my favourite for removing heavy eye make-up, there are a few drugstore products that do a very effective, but nevertheless gentle job with everyday make-up. This is one of them.
I wear contact lenses for several hours almost every day, so my eyes are definitely on the sensitive spectrum and often a little on the dry side. The last thing I need is a make-up remover that leaves me with an oil slick around my eyes, or worse even, dries them out even further leaving me with a red, burning mess.
None of this was an issue with this product. Make-up melted off without having to rub frantically - just soak two cotton pads and gently press them down on each eye for a few seconds and mascara, eye liner and shadow will just melt off. I could even use it on stubborn bits of liner on the inner water line without any irritation. Having said that I tend to avoid waterproof mascara, so I don't know how it would perform on that. With a very heavy smokey eye I found that I'd have to sometimes use two cotton pads per eye to really get everything off, but it's not often that I'll go that heavy on the make-up anyway, so it's not much of an issue. For everyday use, this is right up there with Garnier as my favourite drugstore make-up remover.
And the best bit? At
£3.25 for a 125ml bottle
it's an absolute bargain!