It's been ages since I've written a haul post, because, quite frankly, it's been ages since I let go and treated myself to a big shopping trip. I do feel that these posts can look a little self-indulgent, but personally I really enjoy seeing what other people have lugged home in their shopping bags, so why not, eh?
I was treated to a bit of money for Christmas under the strict instruction to spend it on nice things and not waste it all on day to day stuff, so I obliged happily. I know, I know, should have waited till the post-Christmas sales, but I fully intend to spend pretty much all Christmas partying like an 80s rock star and then I'm in France for the New Year - and nobody wants to wait that long! Besides, I hate how shops get all messy and unorganised during the sale season, I much prefer neat tidy ones. (Admittedly, that's a little less rock'n'roll of me)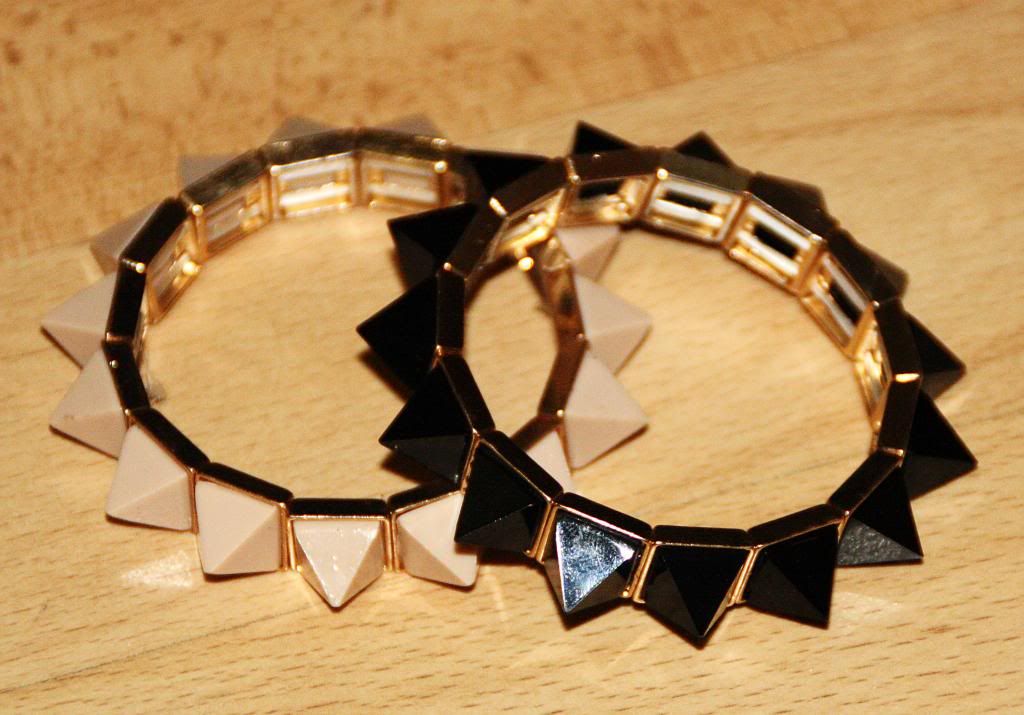 Aldo Aureola bracelets
I had a little snoop around in Aldo for some shoes, but didn't find any I liked. Instead, I picked up a pack of these bracelets to add a bit of fierceness to some of my outfits. Generally speaking, the high street jewellery I saw was a little disappointing. I'm bored of owls, moustaches and crosses. Any tips on where to look for something a little different?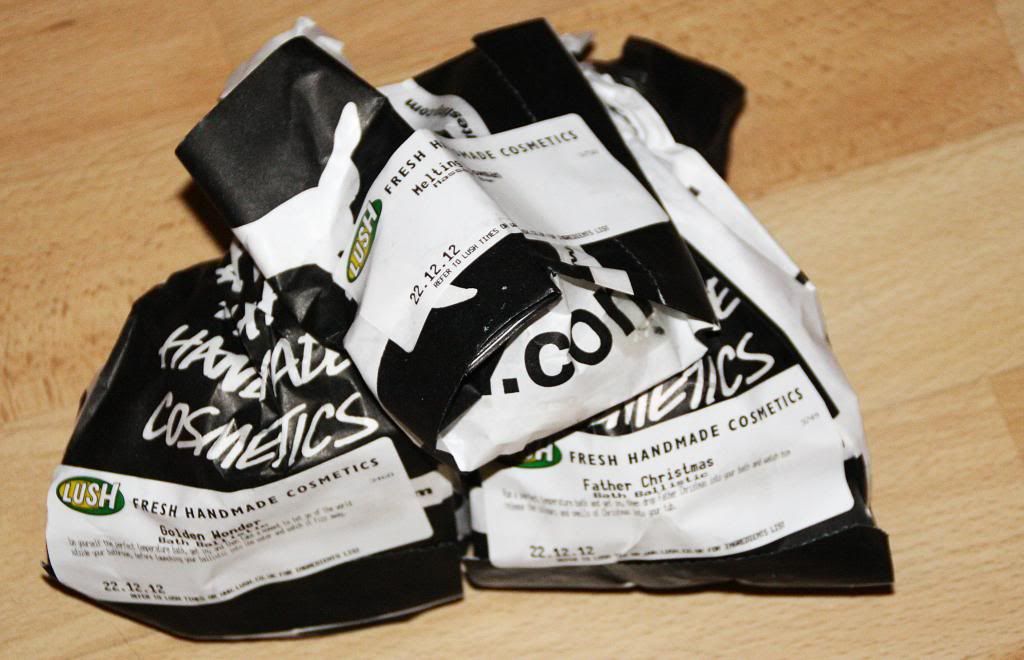 Lush Bath Ballistics: Golden Wonder, Father Christmas and Melting Snowman
Lush was quite the experience: Small, hot, crammed with shoppers, concentrated soap smell and overexcited staff (the girl on the till started dancing when I paid). But it was worth it for a few limited edition bath goodies. I've been eyeing up Golden Wonder and the Melting Snowman last year already, but was gutted when I didn't manage to get them. On a side note, whatever it is that Lush give their employees, I want some too.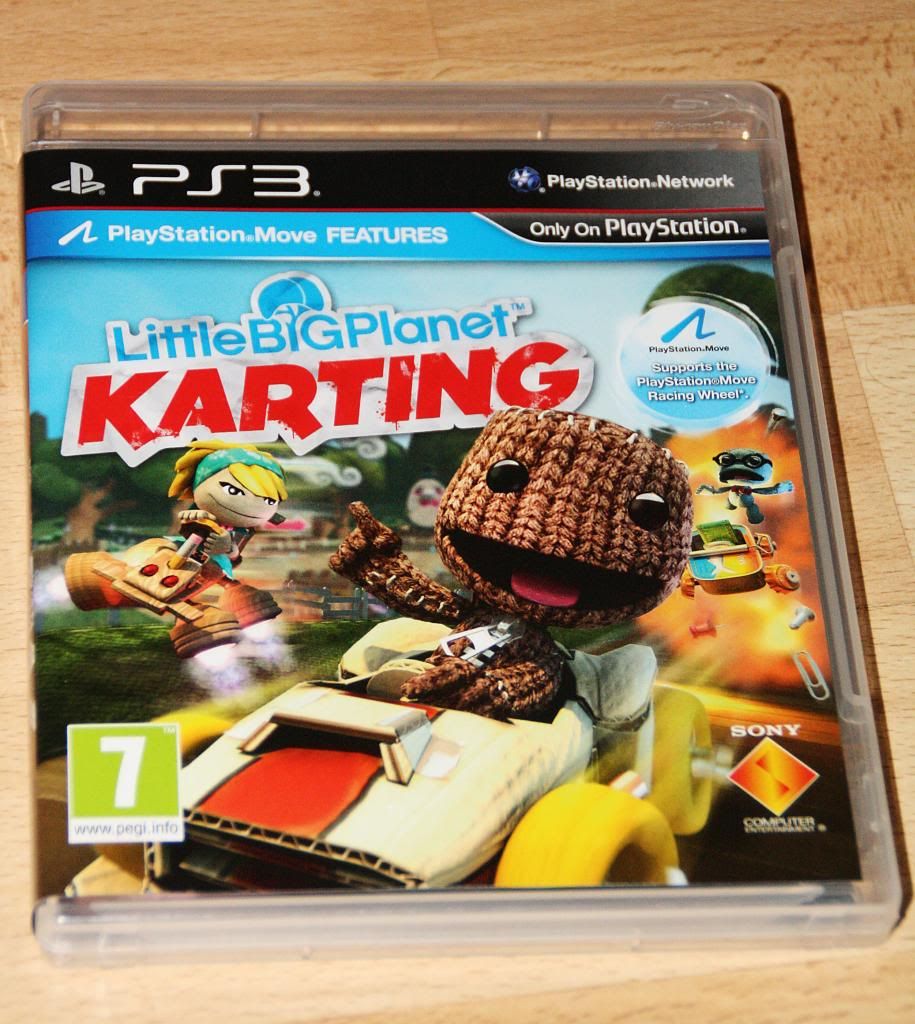 Little Big Planet Karting for PS3
A little something to play with the boyfriend or whoever fancies to pop in on quiet nights. Spent about an hour and a half playing it tonight and kept losing resulting in a massive strop on my side. Perhaps it's not such a good idea to buy racing games when I'm such an awful loser...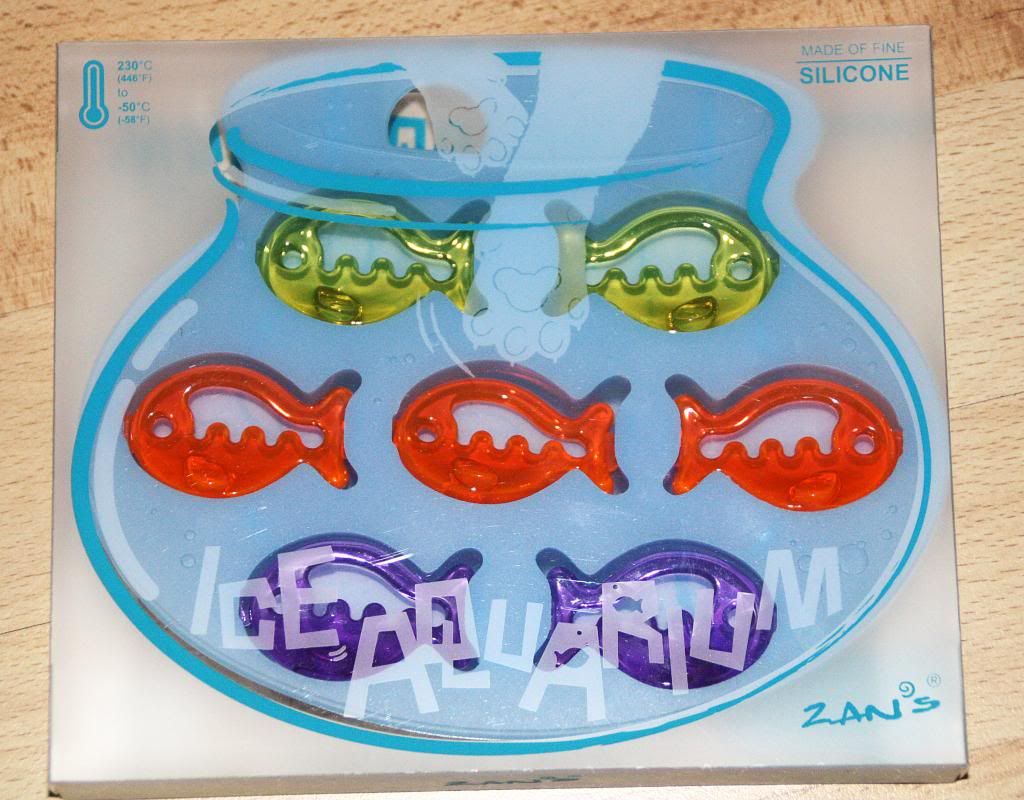 Ice Aquarium from Pylones
I'm not a massive fan of Pylones. I like colourful things, but this shop pushes even my limits. The boyfriend's a fan, however, and that's how we ended up with a fishy ice cube tray. Why ever not, eh?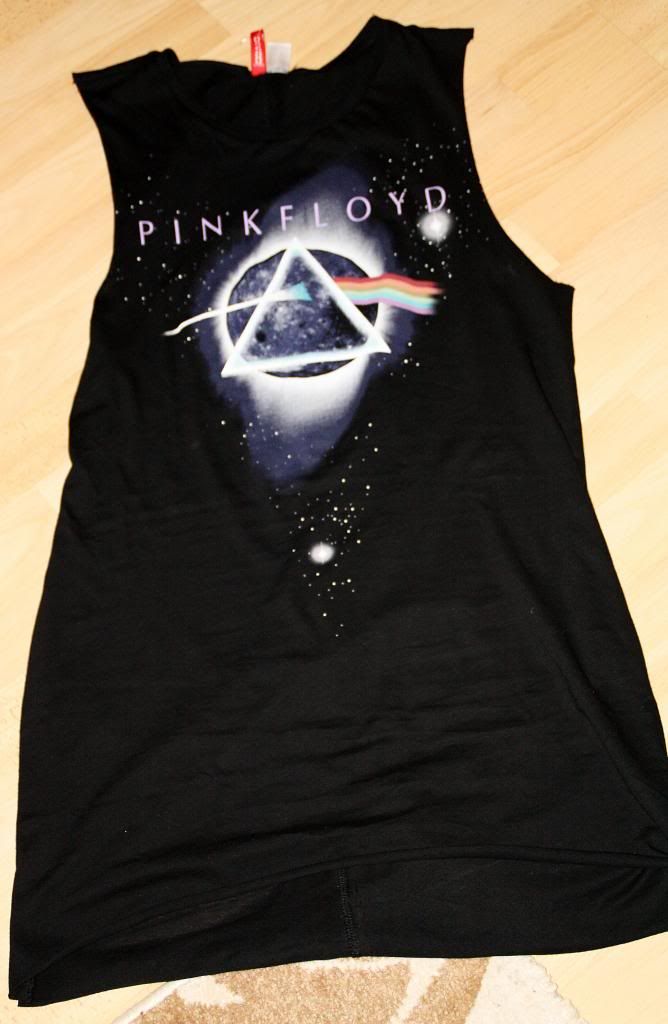 H&M Dark Side of the Moon Print Top
Not sure if this counts as a dress or a top, but if in doubt you could always wear it as both. It looks equally good over leggings or tights as it does on its own and the slouchy fit makes for very comfortable wear, though the sleeves are cut very low, so skipping the bra is not an option!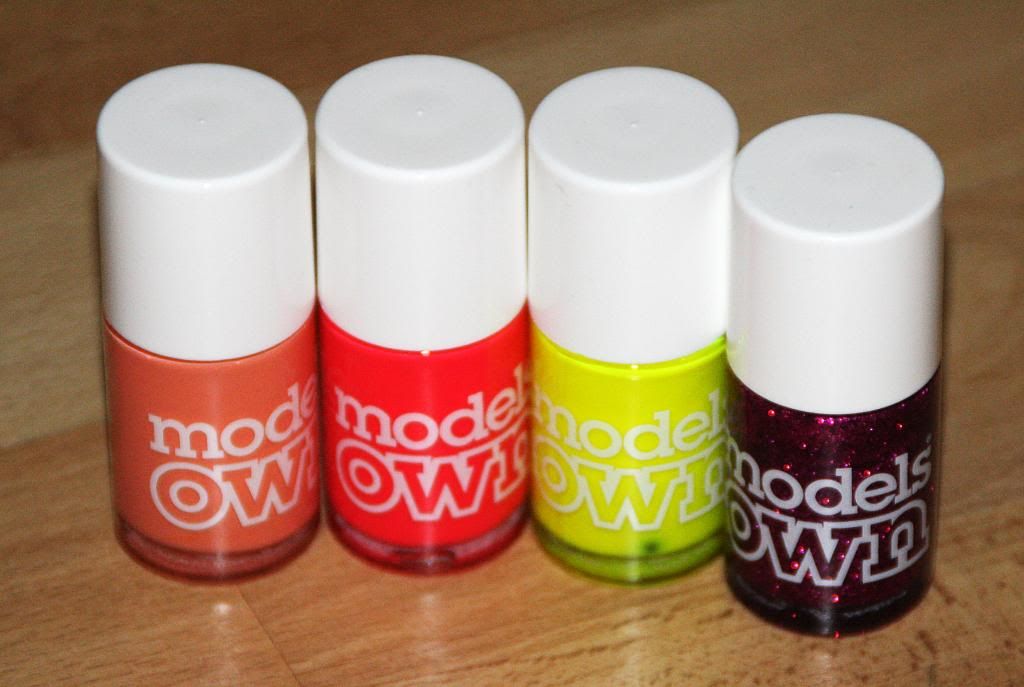 Models Own Nail Polishes in (from l-r) Peaches & Cream, Pink Punch, Luis Lemon, Magenta Divine
Being a beauty blogger, there was naturally no way I could have just walked past the giant nail polish bottle that was the little Models Own shop. They had a promotion on where you could buy one nail polish for £5 or four for £12. It would have been rude not to. These aren't exactly winter colours (apart from the glittery one), but there's nothing to cheer me up on a dreary, soggy day like a pop of neon nail polish. Reviews and swatches will naturally follow.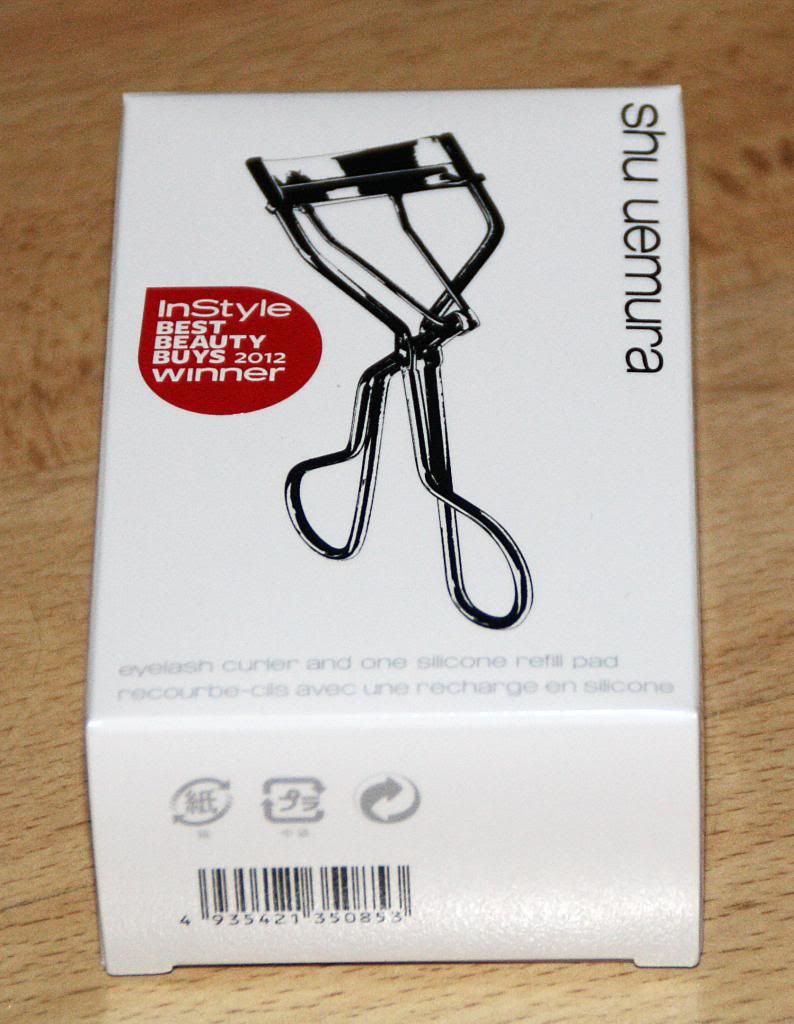 Shu Uemura Eyelash Curlers
The very first purchase of the day. At the beginning of the year I put them on my beauty wish list, yet all along I just kept on putting them off, because let's face it: Beauty tools aren't a particularly
exciting
purchase. I hope these live up to the hype, but either way I'll let you know how I get on with them!
River Island White lip printed t-shirt
I used to have a similar t-shirt that I loved to pieces, but it got ruined in brown gooey mush when the washing machine broke (sad story, isn't it?). Spot colouring usually makes me cringe a little, but surely this doesn't count?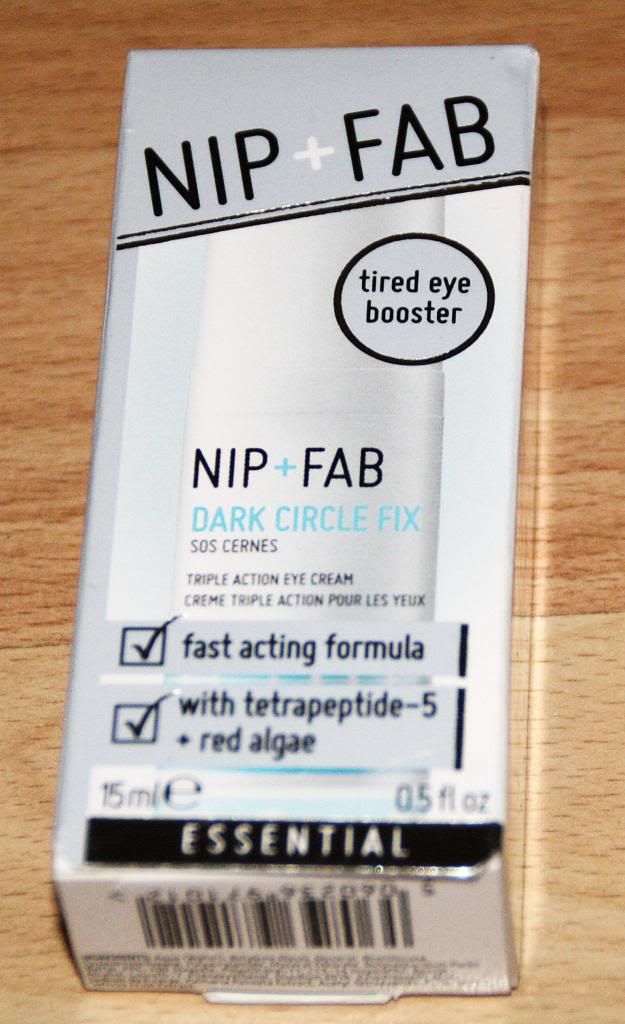 Nip + Fab Dark Circle Fix
Does anyone else find shopping for eye cream to be such a chore?? It took me forever to find one that sounded sort of appealing. I would have just stuck to the Murad one I tried recently, but this blog's causing this urge to try new products all the time. Expect a review in a month or so, when I've had it long enough to see any effects.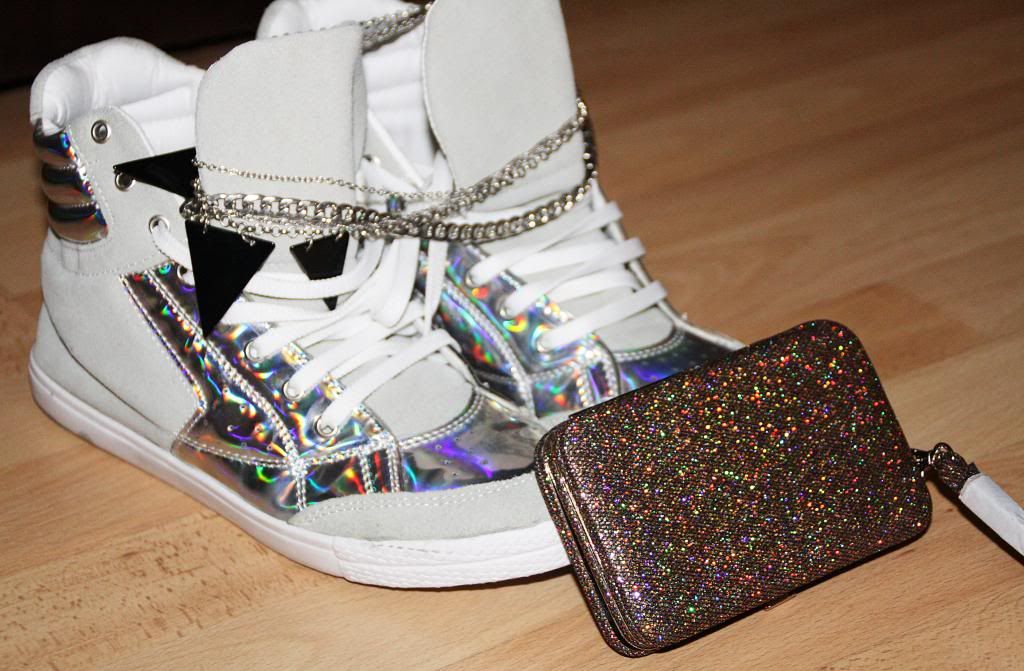 Urban Outfitters Grey Carlton High Top trainers, Glitter Phone Clutch and Triangle necklace
By far the most successful stop of the day was Urban Outfitters. These amazing hi-tops were on sale for £20 - bargain! The necklace is an attempt to build my pretty much non-existant jewellery collection and you can't really go wrong with geometric shapes.
Now, when I saw the phone clutches I almost screamed. Which genius came up with this idea?? The amount of times I headed out and only wanted to take my phone and some cards, but had to lug around a hand bag to keep them in - this has a compartment for your phone and one for your cash as well as a few card slots and a handle that can be wrapped around the wrist. Genius. Simply genius.
Have you treated yourselves to any shopping lately? Let me know in the comments section below!