1) Clinique, Repairwear Uplifting Cream
Full size: £50 for 50ml
I love it when brands give you proper sized samples of their products that you can squeeze more than one and a half applications out of. Even more so when they're tailored to my skin type. Hello, combination skin, that's me! I have to admit that for a cream that's aimed at combination skin, this was very thick and quite rich, though. And my usual tactic of using it as a night cream couldn't be applied, as it's a cream with SPF, so it would only be wasted on a night.
Apart from that it's a lovely moisturiser which keeps my face nice and hydrated. The richness can be balanced out with the use of the right products, but it's not something I'm raring to go out and buy.
2) La Sultane De Saba, Body Lotion With Argan Oil
Full size: £26.50 for 200ml
I knew I wouldn't like this as soon as I saw it in my Birchbox and reality hasn't been far off my expectations. The oriental scent of this body lotion is just not up my street at all. To top it off it comes out sticky and runny, though to be fair once I let the lotion absorb into my skin properly it made it wonderfully soft.
Nevertheless, I have no time for body lotions that make me dance about naked in the bathroom in the hopes that it will sink in sometime today. And try to squeeze out thick body lotion out of a tiny tub made of hard plastic while your hands are all greasy and oily. The sample went flying, bounced off every single wall leaving behind a sticky trail of destruction, before being thrown in the bin. So much for that.
3) RMK, Cleansing Balm
Full size: £29 for 100g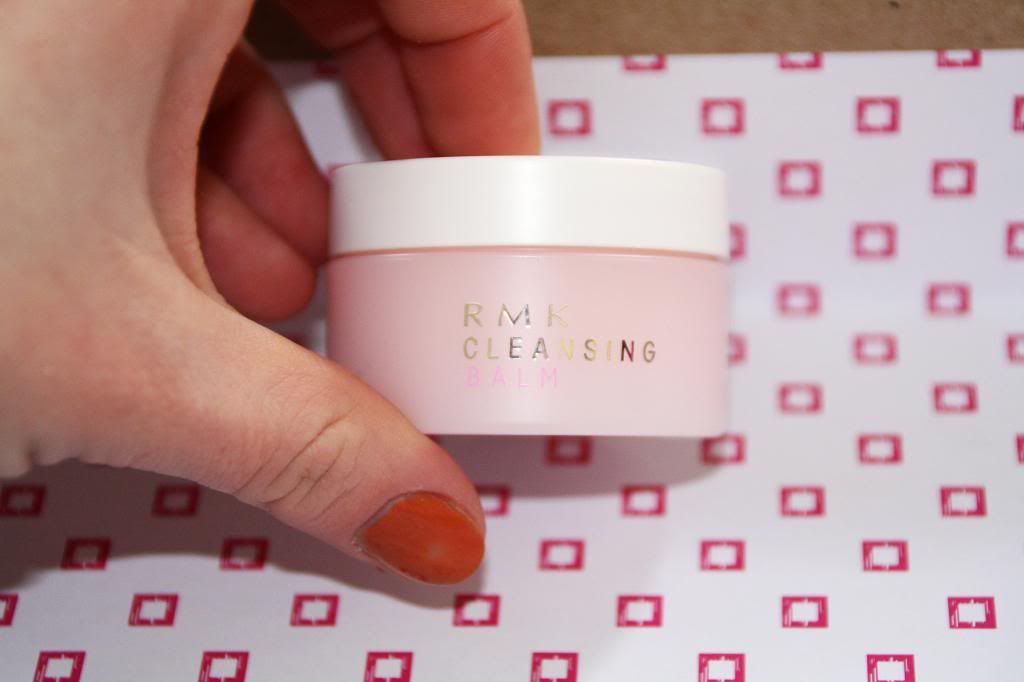 Can a beauty product ever be life changing? I believe this one can. Before this sample, I'd never tried a cleansing balm before, but boy am I smitten. The delicious rose scent sends me off into a heavenly dream land, the texture melts on my skin like silk and removes every last little scrap of dirt and make-up. I actually WANT to clean my skin, even after a late (/early) night out, which is something that's never happened before.
Oh and my skin absolutely loves this. So much so that I can even skip the foundation most days. I've still got a few other cleansers on the go right now, but once they run out, this is a definite, DEFINITE repurchase.
4) Sanctuary, 30 Day Thermal Clay Mask
Full size: £27.50 for 75ml and 50ml respectively
The sachet size of this sample is fairly deceiving. I expected one or two applications out of these, but ended up with five. Not bad. The two-step process had me applying a serum all over my face first and then topping it off with the clay mask.
The mask heated up on my skin, which was a very pleasant sensation and came off easily and without any off the mess associated with clay masks. As for the dramatic skin transformation promised on the description card, I honestly have to say I didn't see any of it. Yeah, my skin felt nice after it, but no better or worse than after just washing my face in the evenings. Maybe it would work better for other skin types, but for me it was something I'll leave on the shelf.
5) Yu-Be, Moisturizing Skin Cream
Full size: £19.50 for 70g
Looks like we're a bit Birchbox heavy with the sample reviews this time around, eh? I used this cream as a lip balm first, as I loved the instant hit of moisture that it gives, without leaving any sticky feeling, so that I could still apply lipstick over the top without sacrificing colour intensity. Turns out that it didn't work that well in the long term, as after a week or so, it started giving my lips a scary white cast which made me look positively dead. I also found that my lips got sort of addicted to it and I had to slather it on more and more, or else they would dry out very fast.
Nevertheless, this cream really did come into its own when I caught a nasty cold and my entire nose went red, scaly and irritated. Heaven, I tell you, heaven! It soothed my chapped skin instantly without running or greasing my face up like some other creams do. There was no stinging or burning and it just felt like a god send. Would I repurchase? Maybe for the winter months, to calm skin that's so dry it's painful or when I tend to get the sniffles a lot more often. For the summer, however, I think I'll just stick to regular moisturiser and lip balm.