I've owned this palette for quite some time now, but somehow haven't got round to reviewing it yet. There are literally tons upon tons of reviews and swatch posts on the web, but surely it can't hurt to add my own two cents, eh?
This palette is my first Urban Decay product ever and it took some massive hyping up for me to part with £36 for what is effectively a box full of brown eye shadows.
The Naked 2 palette comes in a sturdy metal tin with a large mirror in the lid and a double sided brush. Also enclosed is a small lipgloss sample, which I find a little random and have barely touched to be completely honest with you.
The shades range from a pale skin tone beige up to a matte black, with a variety of neutral shimmers in between. The one thing this palette offers that sets it above the rest is an awful lot of room to play with simple daytime or dramatic evening looks. It's amazing for holidays or even short weekends away. Chuck it into your luggage and that's your eye make up sorted.
The shadows are all very soft to the touch but haven't crumbled or cracked once ever since I've had the palette. The shimmery shades offer far more pigmentation than the mattes, though there is also quite a significant amount of fallout with those shades.
As for lasting power I'd say these perform about average - about 4 hours without a primer on my oily lids and pretty much all day with a good primer.
To be completely homest with you these are a little bit too much on the golden shimmery side for me and I could have done with a little less shimmer on some of the shadows. However, there are just so many looks you can play with and so many combinations to try out that you'd never get bored of this. Every single colour will go well with any other colour in the palette.
I'm a little unsure on whether or not this is worth the hype surrounding it after all or not. For me, it was a £36 well spent, but I think that was mainly due to the fact that I didn't own a lot of neutrals before that. For someone who already has an extensive collection of neutral eye shadows I believe you could quite happily give it a miss.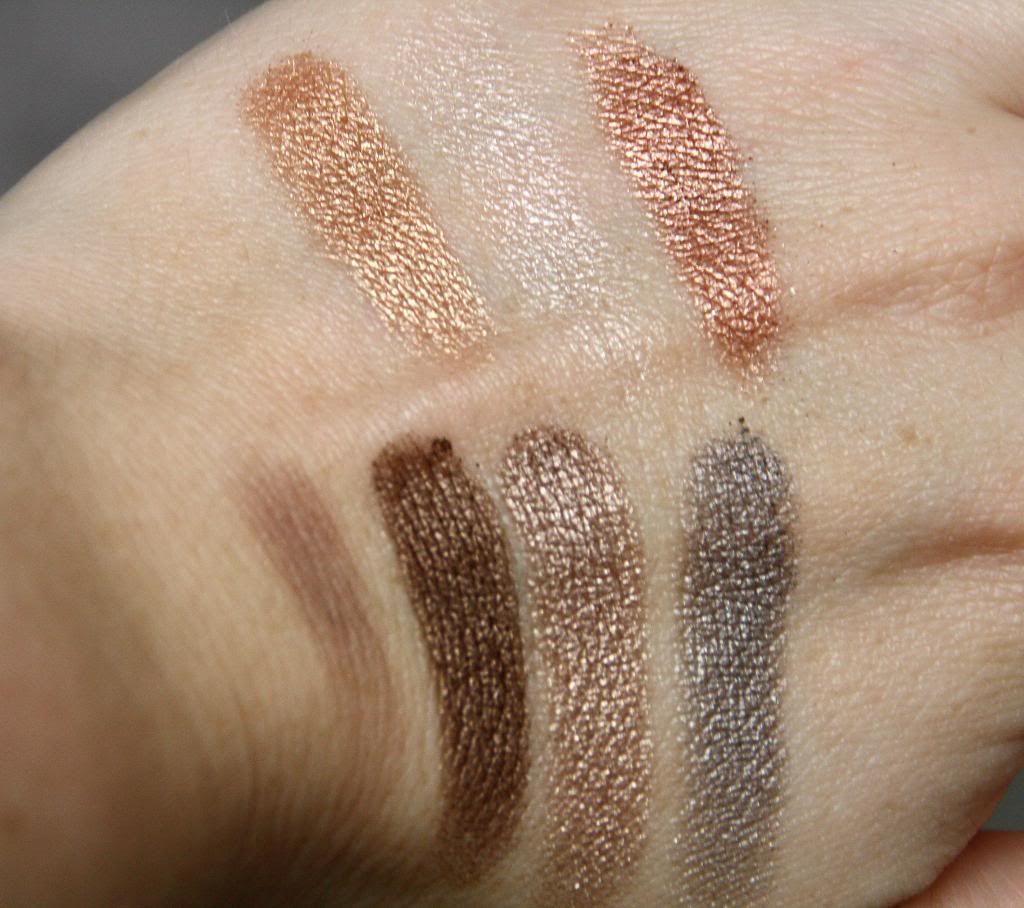 Top l-r: Foxy, Half Baked, Bootycall, Chopper / Bottom l-r: Tease, Snakebite, Suspect, Pistol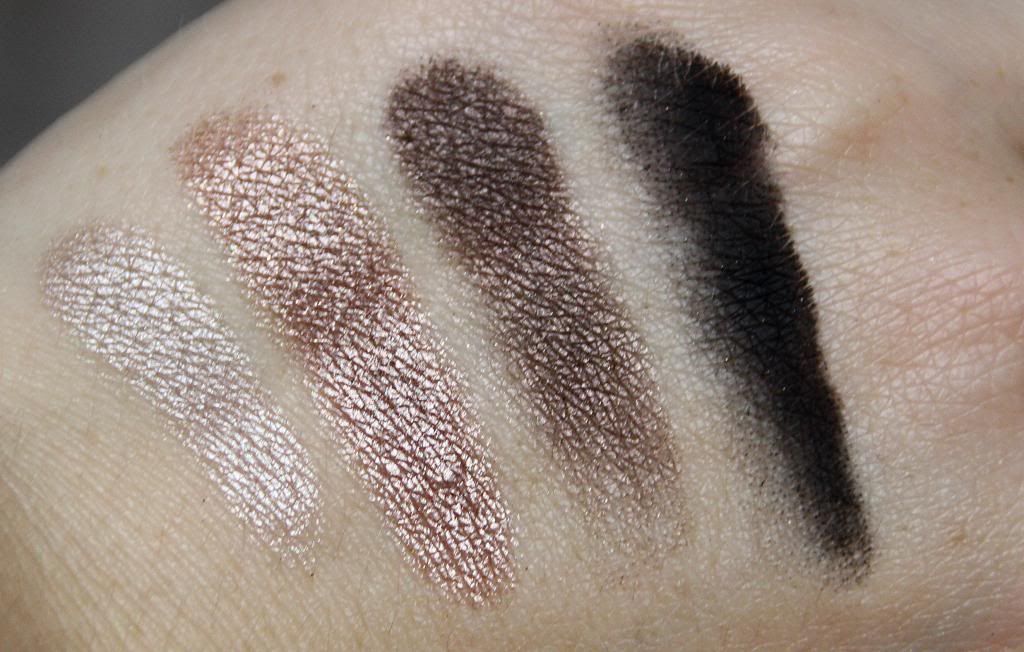 L-r: Verve, YDK, Busted, Blackout
Do you own any of the Urban Decay Naked Palettes? What do you think about yours?