There's been a bit of a hype around this launch, so I feel like I'm a little late with my actual review of the Bourjois Cream Blush - apologies if you're fed up of them popping up all over your dashboard, haha!
One of my very first blushes was actually from Bourjois, which at the time was a brand that was difficult to get hold of for me. Unfortunately I no longer own it and I don't even remember what happened to it in the end. Anyway, I now have a new one to play with, so I'm not too sad about it.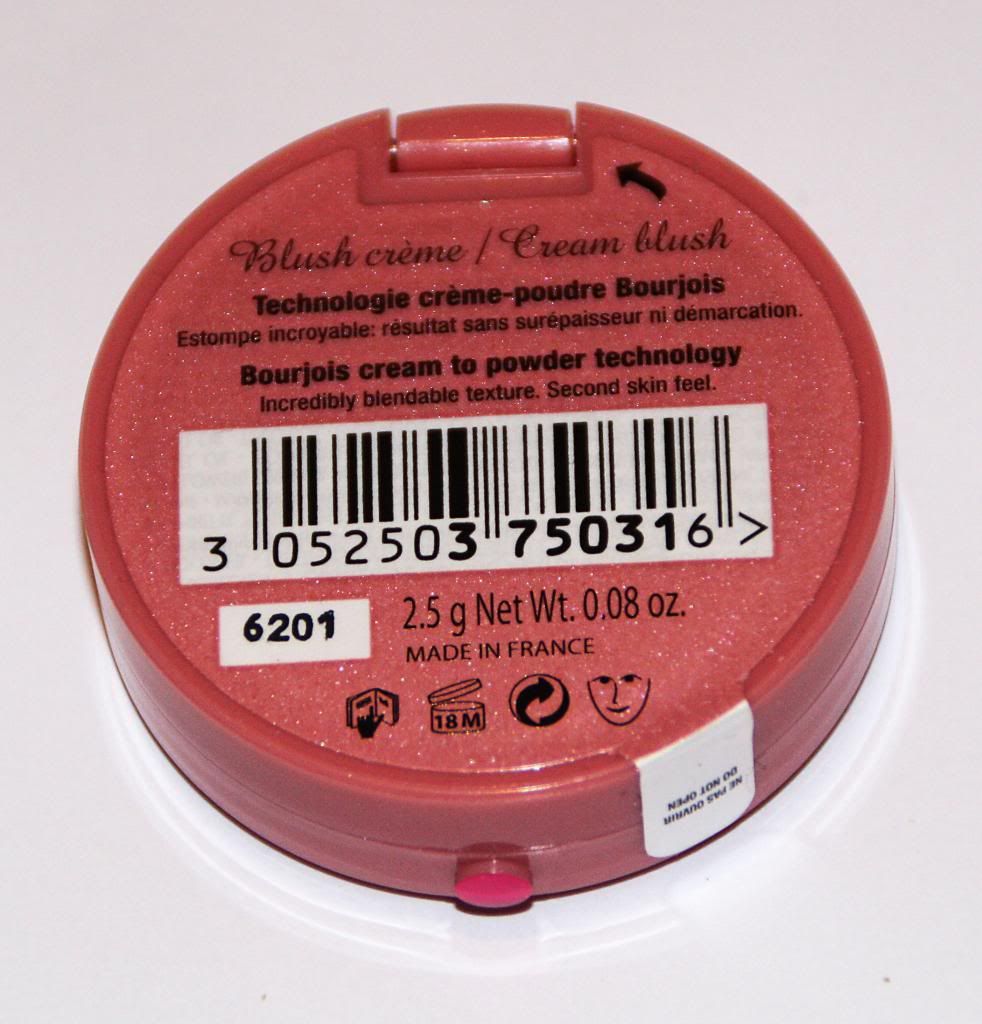 The packaging of these is very similar to the "little round pot" packaging that is so inherent to Bourjois as a brand. However, the cream blushes are a little wider, thinner, lighter and just overall sleeker. They also house a magnifying mirror in the lid, which is a bit small to do your make-up in, but will do the job in a pinch.
Out of the four shades that have launched I got 03, Rose Tender to review.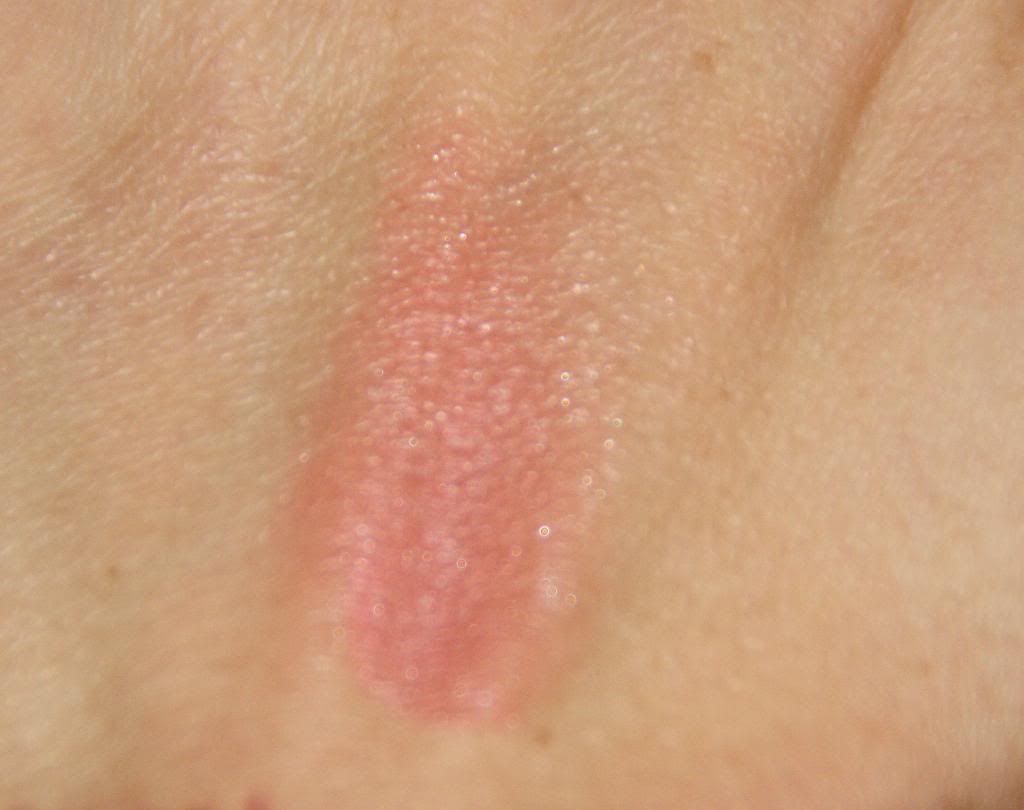 Bourjois Cream Blush 03 Rose Tender Swatch
Rose Tender is a dark, dusky pink shot through with little flecks of shimmer in the pan. It applies a little sheerer and therefore lighter than it looks in the packaging, though I have no doubt that you could easily build it up to its true pan colour if you ever wished to do that.
Personally, I prefer to have a lighter flush on the cheeks and that's easily done applying it just with my fingers. The pigmentation is pretty much spot on in my opinion and while it's not ultra-bright and pigmented, that means that it's much easier to apply even for someone who might be a tad heavy-handed.
The blush applies as a cream and then dries down to a powder finish, just as advertised. Thankfully, the bits of shimmer translate into a healthy, flushed glow, rather than into glitter face.
There's just one negative with this blush and that is its staying power. It lasts about 4 hours on my face and then simply melts off and as it's a cream product it's not very convenient to reapply it on the go.
Is it worth the hype then? Yeeee...almost. It ticks pretty much every box apart from longevity, which I feel could be vastly improved. At £7.99 per pot though, I feel like it's a very welcome addition to the high street cream blusher department.