After last month's incredibly disappointing Birchbox I thought that was it - I was done with beauty boxes and the slew of same old samples, mixed with the bitter disappointment that personal beauty profiles seemed not to be taken into account at all. I was done wasting my money.
Then Beauteco popped up on the market, with a whole new concept. Rather than make you fill out lengthy profiles, only to ignore your input completely when the boxes were packed, they let you choose one of three variations for yourself, before it gets delivered.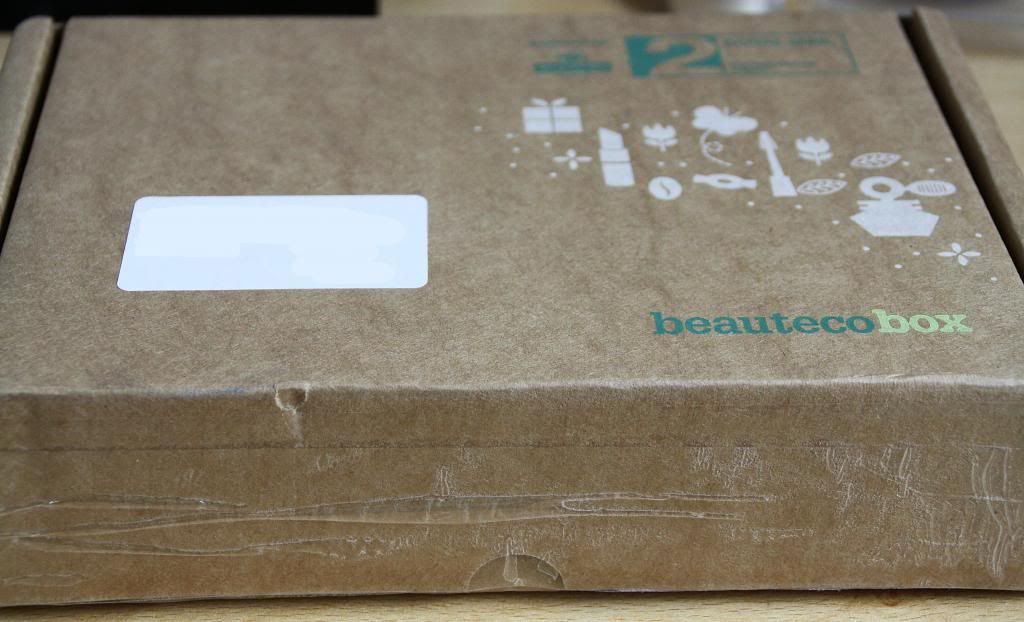 At first, I was unsure. Getting to pick a box completely destroys the element of surprise, which was the main thing I loved about beauty boxes when they first launched. But when I took a peak on their website to see what was on offer, I couldn't help but feel a little excited, so I selected box 2 out of 3 and handed over my hard earned cash.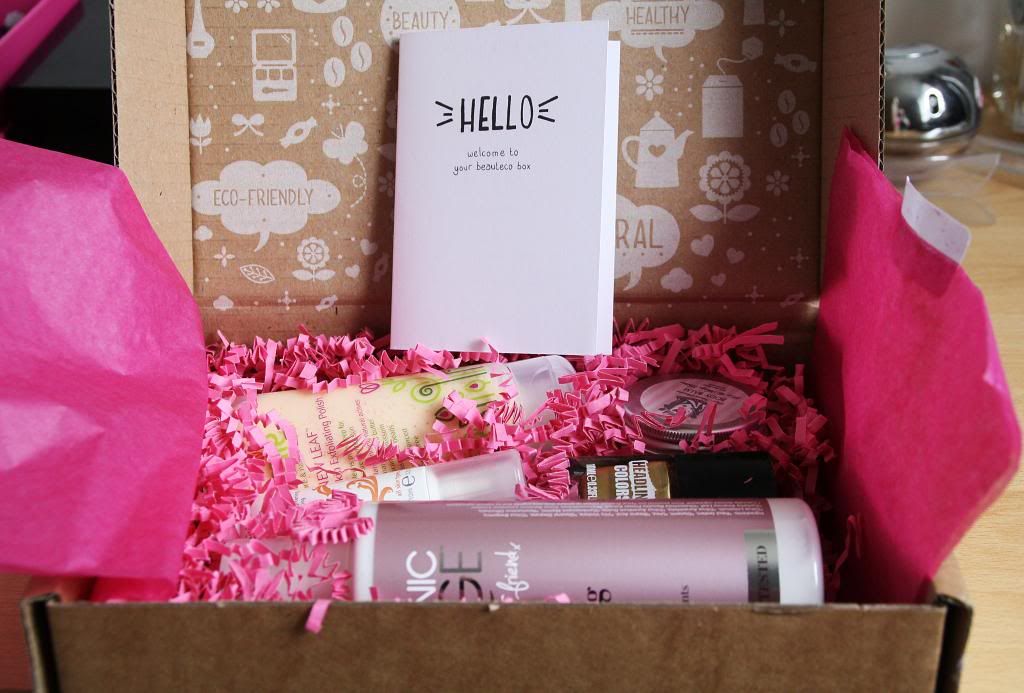 I cannot help but say a few words on the packaging of this box. At first Glossybox seemed to get it spot on with their luxurious packaging with plenty attention to detail. After a while, however, I just didn't know what to do with all those hard cardboard boxes - they were too pretty to throw away, but a girl only needs so many pink boxes in her life. Birchbox packaging on the other hand didn't appeal to me at all. A tiny brown box with this random drawstring bag that nobody needs in their life - it went straight in the bin as soon as it arrived.
Beauteco Box seem to have hit the nail on the head. There's no "box within a box" inception going on here, just one outer packaging which is filled with some pretty tissue paper and the products. No clutter, no unnecessary random bits, but still enough prettiness to make this feel like a treat. I'm impressed.
Now, while I knew pretty much exactly what would be in my box, I still couldn't help but feel rather excited about unwrapping it and inspecting each and every item. Here's the selection I went for.
1) Organic Surge | Gentle Cleansing Lotion
Full size: £5.99 for 200ml
I opted for the lotion over the cleansing wipes or the moisturiser, as I felt that this is what my skin will get on with the best (that and I just bought a really disappointing cleanser, so was in dire need of a new one). This is a full sized product, so I'm sure I'll get plenty of use out of it. It has a very refreshing herbal scent - you can really, really smell the rosemary, but it's not unpleasant. Two things I'm not a great fan of is that it's quite hard to get out of the tube and I can see myself struggling to get the bottom bits out. The instructions also say to wipe this off with a tissue or cotton pad and I much prefer to wash my face with something I can just rinse off with water rather than littering my bathroom with bits of cotton.
2) Headline Colors | Glamour Nail Polish
Full size: £9 for 10ml
Two items in and I've already made my money back on this box with another full sized product. Granted, the bright blue colour from box one would have been much more "me", but I'm sure I'll still enjoy this one as well. While I have plenty of blues in my nail polish collection, there's not a single gold colour, so it's going on my nails pretty much straight away!
3) Amie | New Leaf Skin Exfoliating Polish
Full size: £4.95 for 75ml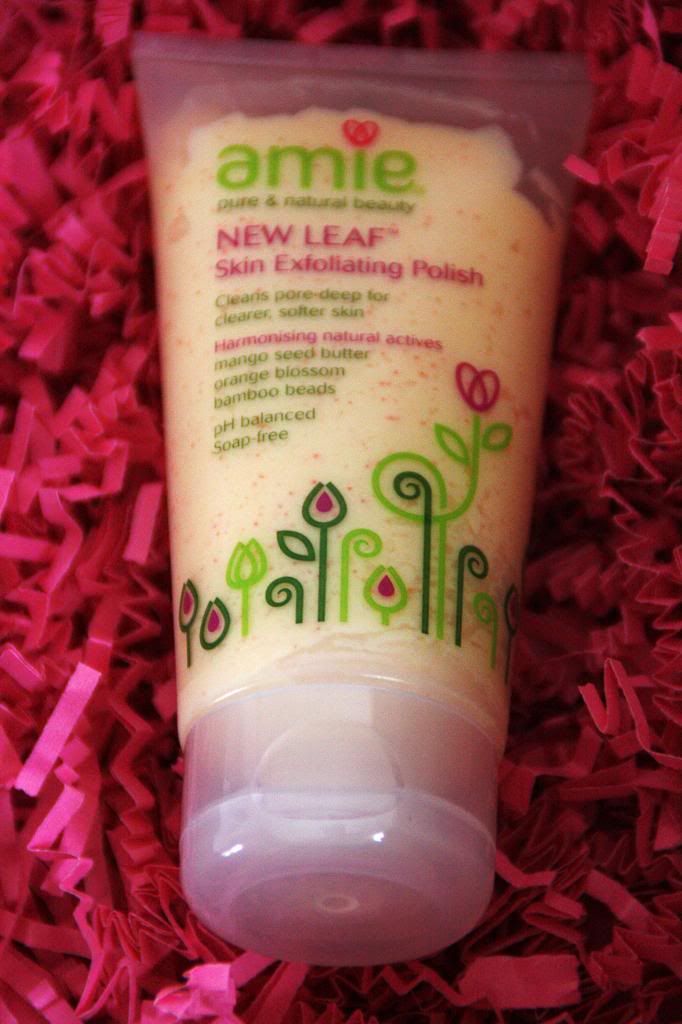 Woah, there - it's another full sized product in my box! This product was available in all three boxes, but I'm still very happy I got it. I love a good grainy exfoliator and this one looks like it fits the ticket perfectly. And the smell - oh my god, the smell. It smells like an even more delicious version of a Solero ice cream and makes my mouth water every time I get a little whiff. Cannot wait to try this out.
4) Balance Me | Wonder Eye Cream
Full size: £20 for 15ml / Sample value: £13.33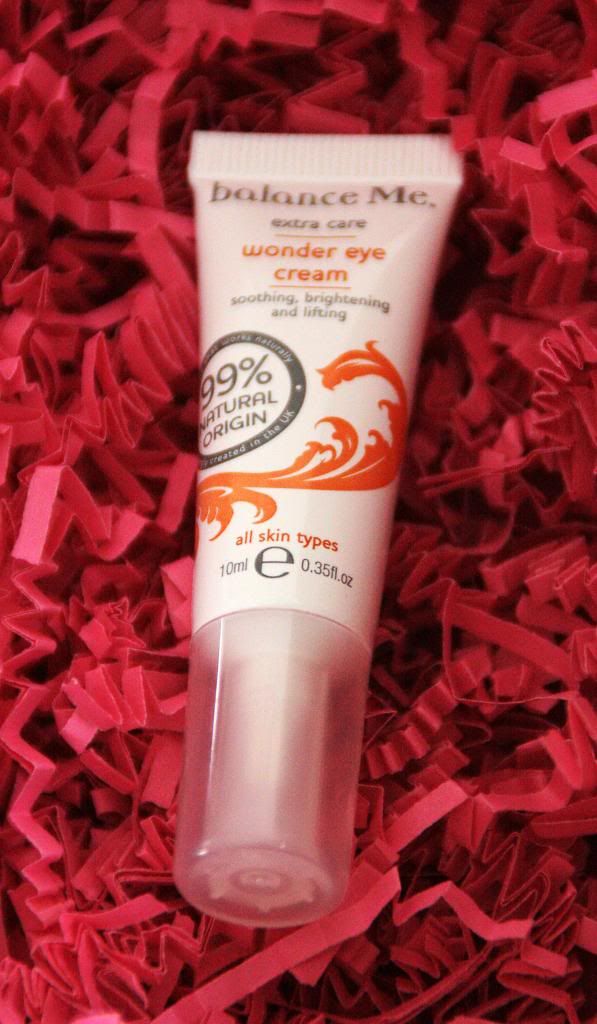 Though this is the first item that's "only" a sample size, it's still an incredibly generous sample which I'm sure will last me a long time. This is exactly what I have in mind when beauty boxes promise "luxury samples" and I would have still been happy if there were no full sized products, but all samples were this size.
Balance Me are a brand that has been popping up in beauty boxes before, but never in one I've had. I've never read a bad review of any of their products and they appear in loads of "Favourites" type posts, so I was dying to give them a go. This is another product that appeared in all 3 versions of this month's box.
5) Eve of St Agnes | Body Balm
Full size: £6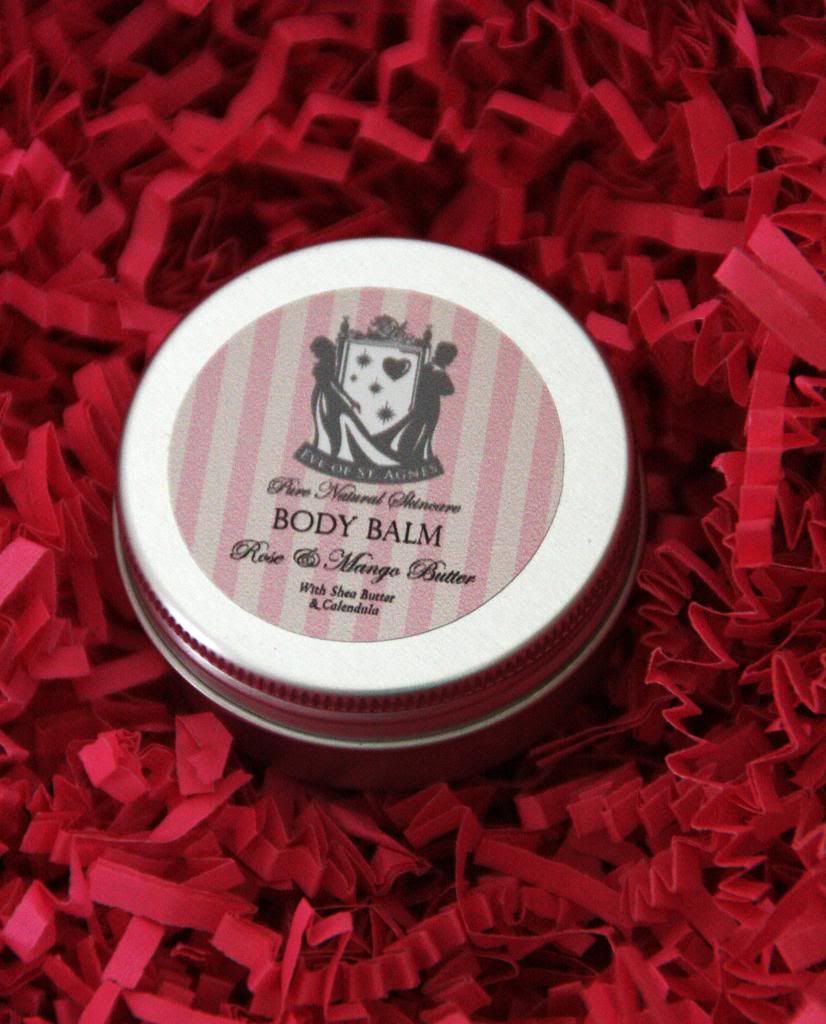 Here's me complaining about multi-purpose balms and then I go and pick a box with a body balm over a moisturiser or a nutritional supplement. Truth be told, I'm not quite sure yet how and when I'm going to use this. I imagine it will be of much more use to me in winter, when my skin can get quite dry, but at the moment a normal body moisturiser does the job just fine. This does have an amazing rose scent to it, so I'm thinking I might just use it in small amounts after showering and see what it does to my skin. Did I mention it's another full sized product?
Total value: £45.94
Overall, I have to say, Beauteco Box have simply blown me away. With four full sized products and one very generous sample - all of which I'm going to get some sort of use from, the box feels like a real treat to me. I didn't miss the element of surprise at all, but instead got rather excited about getting a box full of goodies that I know are tailored to my needs.
Though none of the brands featured were luxury brands, I still made my money back both in mathematical, as well as perceived value. The fact that the focus is on natural and organic beauty means I get to try out loads of brands I've never used before.
Most importantly, however, Beauteco Box have managed to do something other subscription services have failed to do for the past couple of months: To really get me excited about beauty boxes once again.