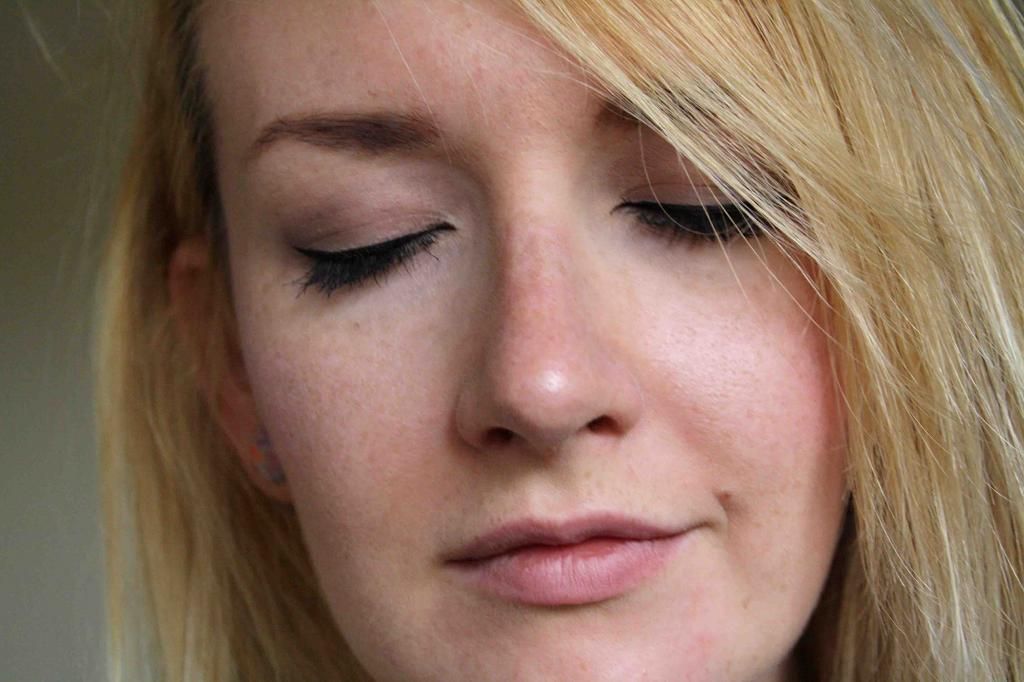 This has probably got to be my favourite go-to look ever. I'm always one for experimenting with lots of different make-up looks, but this is the one I always feel drawn to when I just want to look like myself. A thin, winged flick at the top of the lash line looks made up, put together, but still natural. And when I feel like going out then all I have to do is slick on a nice lip stick and I'm ready to go.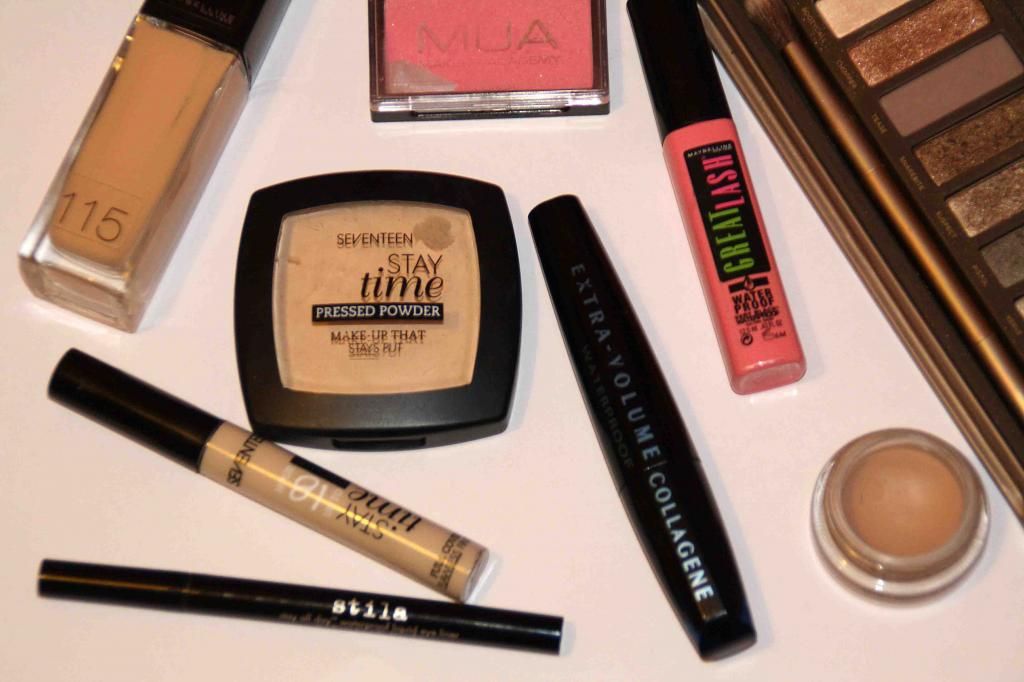 FACE/BASE
I've been trying my hardest to like the
Maybelline Fit Me Foundation in 115 Ivory
, but after taking these pictures I have finally given up and went out to buy myself a new foundation. It's not the worst foundation in the world - the finish is quite nice, but it just has a tendency to slide around on the face. I used the
Seventeen Stay Time Concealer
under my eyes and dabbed it under the eye area with my finger tips. I set the whole lot with the
Seventeen Stay Time Pressed Powder
(Seventeen make some really rather fantastic base products). On the cheeks I used one of my all time favourite blushers - the
MUA Blusher in 01
. It's an absolute bargain at £1 and as you can see it's been through quite a bit, but I just keep coming back to it for a natural, luminous glow on the cheeks.
EYES
Obviously the
MAC Paint Pot in Painterly
had to come out again - I don't think I've used a different primer in about two years and as soon as I hit pan on this one I'm going to run to get another one straight away. I blended a bit of Tease from my
Urban Decay Naked 2 Pallette
into the outer corner and the crease with a big fluffy brush. I then used the
Stila Stay All Day Waterproof Liquid Eye Liner
to line very closely at the upper lash line, flicking it out at the outer corner and making sure to take it quite far into the inner corner of the eye as well. I really like the elongated cat eye effect you get from taking the liner quite far either way. To top it off, I used the
L'Oreal Extra Volume Collagene Mascara
on top lashes, and as the brush is quite bulky I switched to the
Maybelline Great Lash Mascara
for bottom lashes.
LIPS
I left my lips completely bare for this look with only a little hint of lip balm. As the rest of the look is so neutral, pretty much any shade of lipstick goes well, but I just didn't feel like any colour on my lips that particular day.