I'm back with another bright neon colour! And boy, let me tell you, this one's probably as bright as you can get. I received loads of comments about my nails when wearing this one, mainly along the lines of "Wow, your nails are bright", so it's not one for those who like to blend into the background.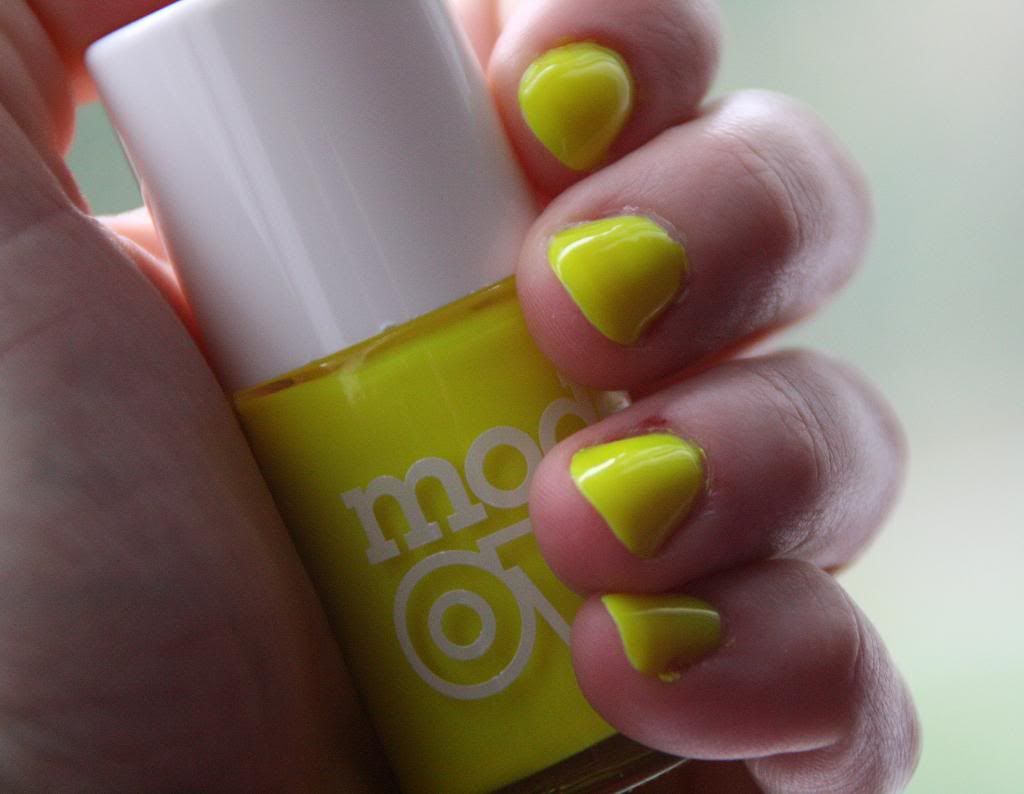 Luis Lemon went on streak free and dried to a jelly like finish. Two coats is probably enough, though you can see a little bit of the white on my nail tips on the pictures. I applied the same polish another time on top of a white base and it solved the problem and also made the colour even brighter.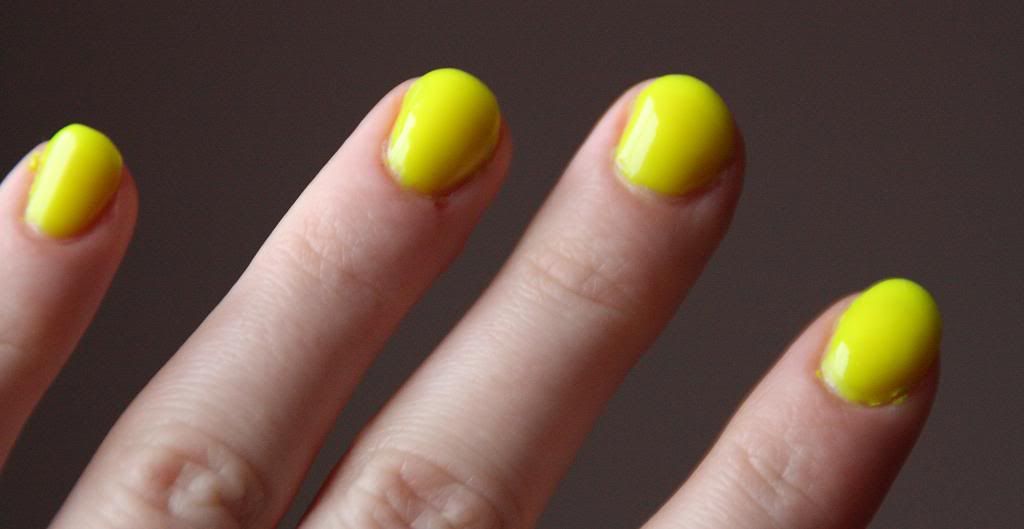 It's a great one for clubbing as well, as the colour will literally glow in the blacklight. I absolutely adore this colour and I can't wait to go out and buy a neon green and neon pink to match my collection!
Models Own polishes retail at £5 each.