It feels like summer is slowly coming to a close. We're having a few hot days down here in London, but the sun is setting earlier each day and pubs and restaurants are already taking Christmas bookings. Well, there's nothing to make summer feel like it lasts a little longer than a pop of neon!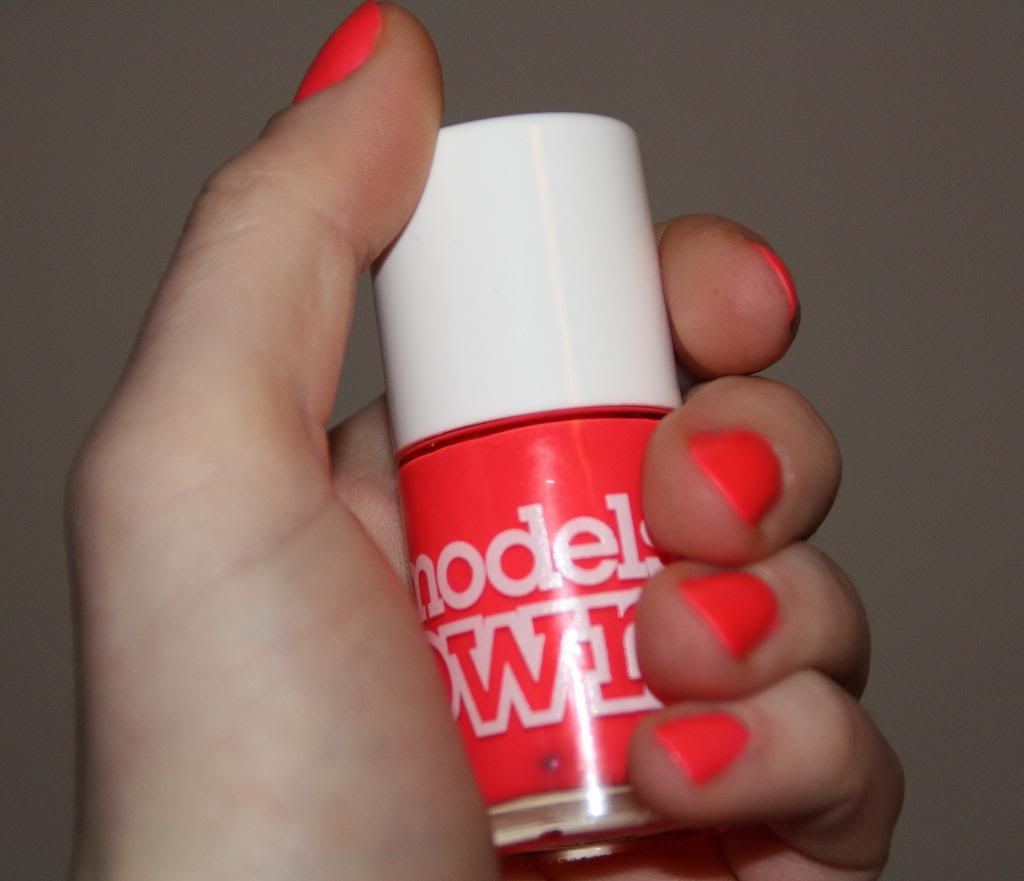 Pink Punch is a neon coral shade, which looks gorgeous against a tan. It's so bright it literally glows in the sunlight. I can't help but smile every time I catch a glimpse of my nails when I wear this colour!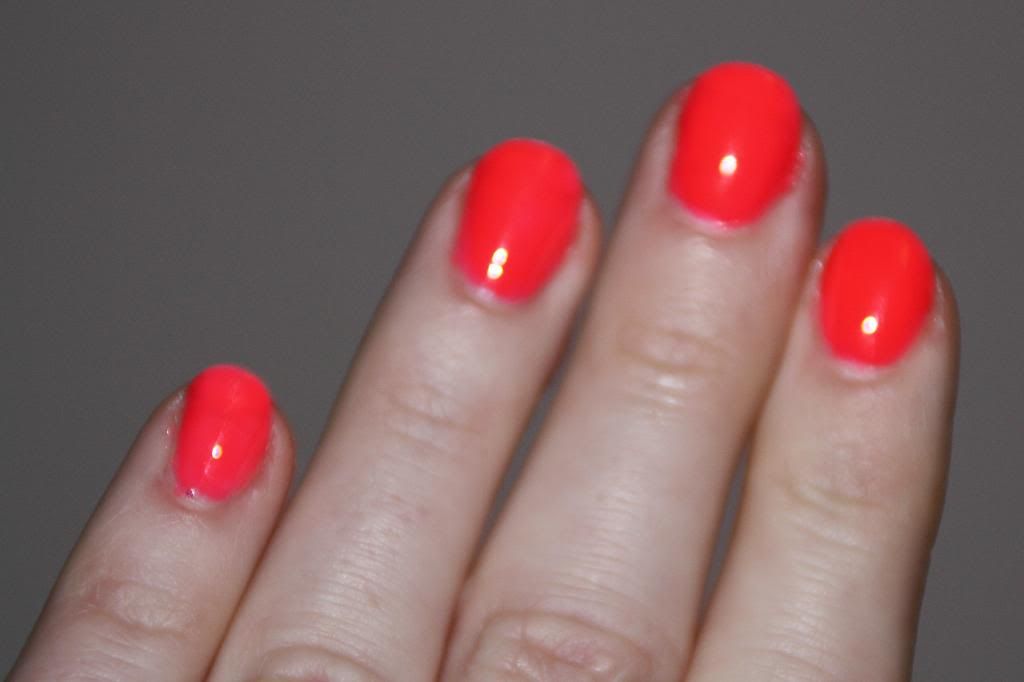 Like all other Models Own polishes I've tried, this one's opaque after two coats, applies without streaking and dries to a rich, glossy finish.
It retails at £5.00 a bottle.