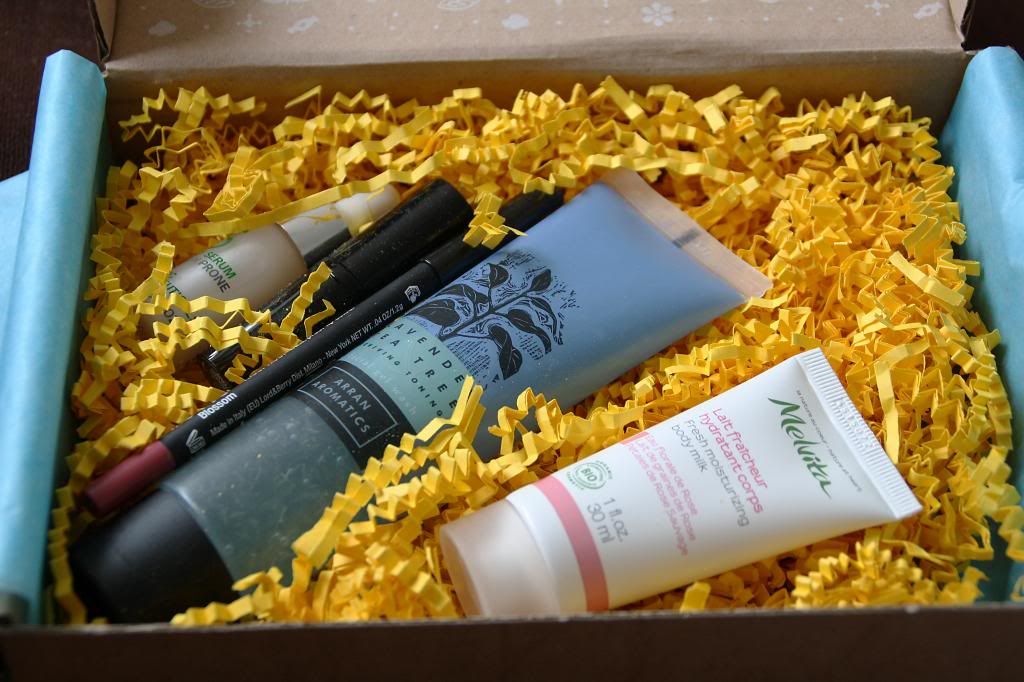 This month's Beauteco Box offered a little less choice than the previous boxes. The three full sized products were exactly the same in each of the three boxes, while the two sample sizes offered a little more choice depending on skin type or preference. What I loved about this month's box was the bright yellow and blue colour scheme within the packaging - so bright and summery! Anyway, I opted for choice number 3 from the Beauteco boutique.
1) Arran Aromatics | Lavender and Tea Tree Facial Wash
Full size: £12.95 for 100ml
I'd never ever heard of this brand before, but the timing on this one was pretty good, as my beloved Organic Surge cleanser (which I also got in a Beauteco Box) is slowly coming to an end. I'm a bit on the fence about this cleanser containing loofah, as it might be a little bit harsh for a daily cleanser, but we shall see and find out. Now, the smell of this is something else. I'm already not a fan of the scent of tea tree oil, but combined with lavender it seriously packs a punch. Oddly enough, while I don't find it particularly pleasant, it doesn't put me off trying this either. It smells like it means business and I'm quite excited to find out if it can live up to my expectations.
2) Lord and Berry | Intensity Lipstick in Peach Gleam
Full size: £12 for 3.5g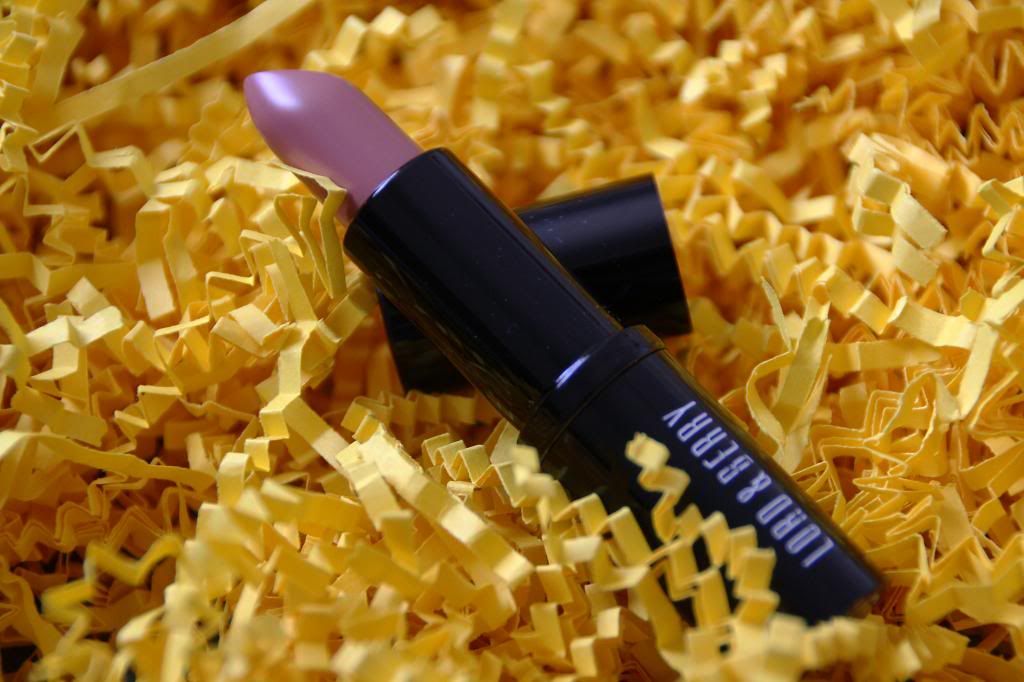 I've heard of Lord and Berry before and seen a few of their products dotted around random blogs, but never really felt the urge to try any of their stuff. This lipstick goes on buttery soft and feels very comfortable, but it's the shade I've got a bit of an issue with. "Peach Gleam" isn't peach at all. I was expecting a light, milky orange, but what you get is a very heavily yellow based nude, which reminds me a lot of Benefit's Lady's Choice. It's not an ugly colour by all means, but it's nothing what it looks like on their website online.
3) Lord and Berry | Kissproof Lip Colour in Blossom
Full size: £7.50 for 1.2g
Another Lord and Berry product and this one is a lot more true to the shade you can see in their online catalogue. I'm really not a fan of lip liners, but this can also be used all over the lips for a long lasting colour, so I think I'll be using it that way instead. The term "kissproof" is not far fetched in this case, as I've been struggling all day to get the swatch off my hand - it really stays and stays and stays! Blossom is a dark, dusky lilac, which I imagine will look gorgeous on dark skin tones.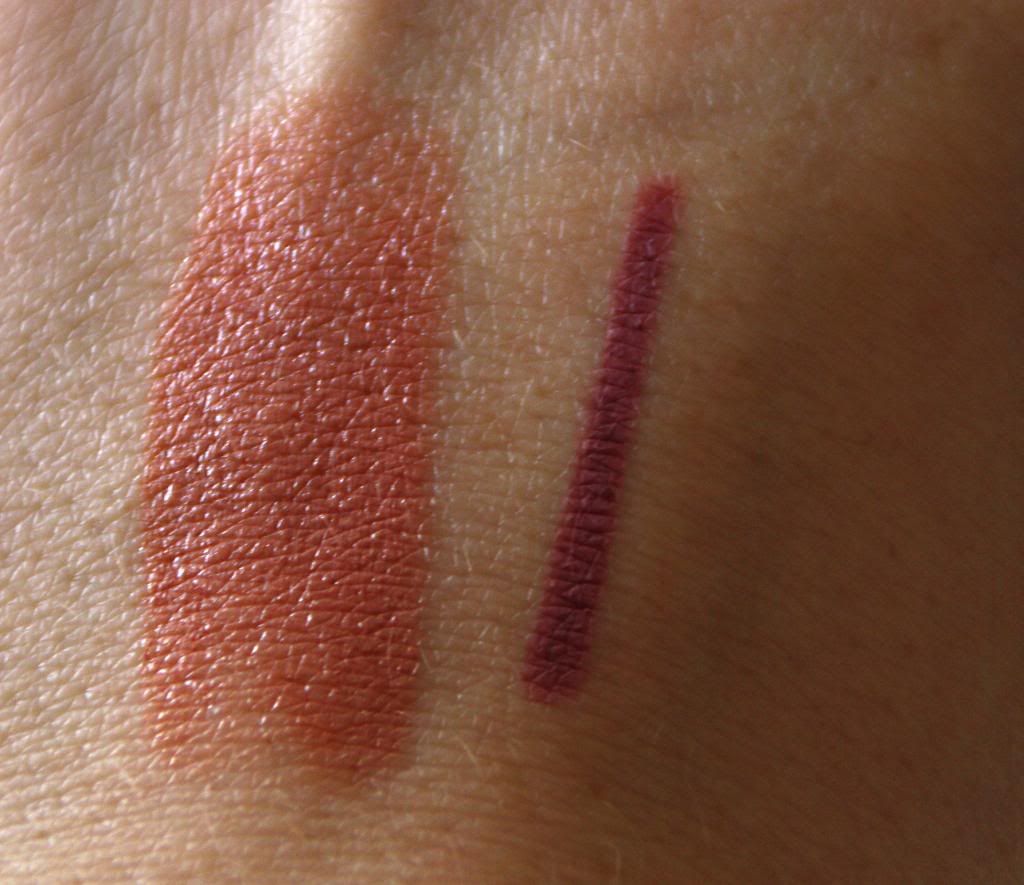 Left: Lord and Berry Intensity Lipstick in Peach Gleam | Right: Lord and Berry Kissproof Lip Colour in Blossom
4) S5 | Purity Serum
Full size: £44 for 30ml / Sample value: £14.67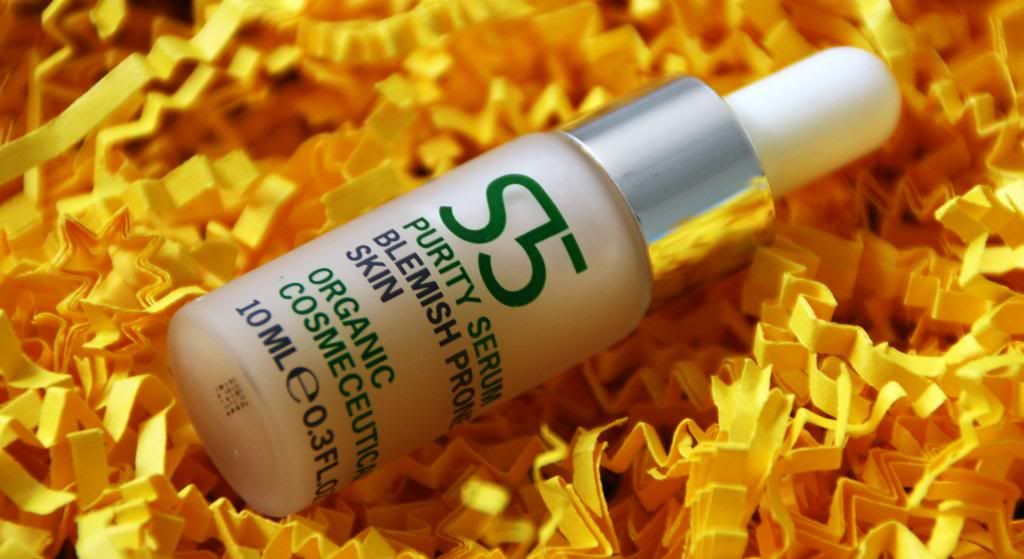 I went for the Purity serum out of the choice of three targeted serums, as my skin's been really oily lately (possibly due to the heat). Well, shame on me for not reading properly, as this one's aimed at blemish-prone skin, which is not exactly the same thing. I'll give this a little try, but I do worry that it the salicylic acid it contains might be a little too harsh for my skin. Maybe I'll just save it for really bad skin days.
5) Melvita | Body Milk Rose
Full size: £16 for 200ml / Sample value: £2.40
I've really wanted to try something from Melvita ever since I've heard Jane at
British Beauty Blogger
rave about pretty much everything they produce. I find the smell of roses incredibly comforting, but I feel that the scent is soft and light enough even for people who aren't quite as enthusiastic about roses. Can't wait to get in the shower and give this one a little go!
Total value: £49.52
With three full sized products in each box, value for money is never really going to be an issue with this beauty box company and once again I feel like I've more than made my money's worth (which wasn't the case with Birchbox and the reason I cancelled my subscription). However, I feel that with the two full sized make-up products it would have been much nicer to have a choice of shades in the three boxes. As nice as it is to try out some new make-up, I don't think either of those colours will be particularly flattering for my skin tone. On the plus side, I've got four new brands which I've never tried before to play around with, which is pretty exciting! I'm still in love with Beauteco Box and my subscription stays until at least the next month.