This little number is one of my very first purchases from MUA and the reason I keep coming back to this brand to try out lots of new things. In a nutshell, you cannot get better value for your money - I dare you to prove me wrong.
I will admit that the packaging is not particularly pretty. The plastic casing looks and feels very cheap, but for the price you could do a lot worse. It will protect the blusher from daily wear and tear if all you keep it in is your make-up case/bag, though I'm not sure it would survive being thrown around in a handbag or suitcase.
But, let's move on to the actual blusher. It's butter soft to the touch, blends easily as long as you use the right brush and has just the right amount of pigmentation to make application easy and straightforward. I honestly wouldn't be able to tell the difference between this and my much more expensive MAC blushes.
What I will say is that due to the softness of the powder, mine broke off at the corners a little bit, so a light hand is required or you might damage your blush.
This particular shade is a very pretty bright pink which looks a lot more shimmery in the pan than it translates onto the skin. In reality it makes for a very girly, light flush on the cheeks which goes particularly well with cooler skin tones.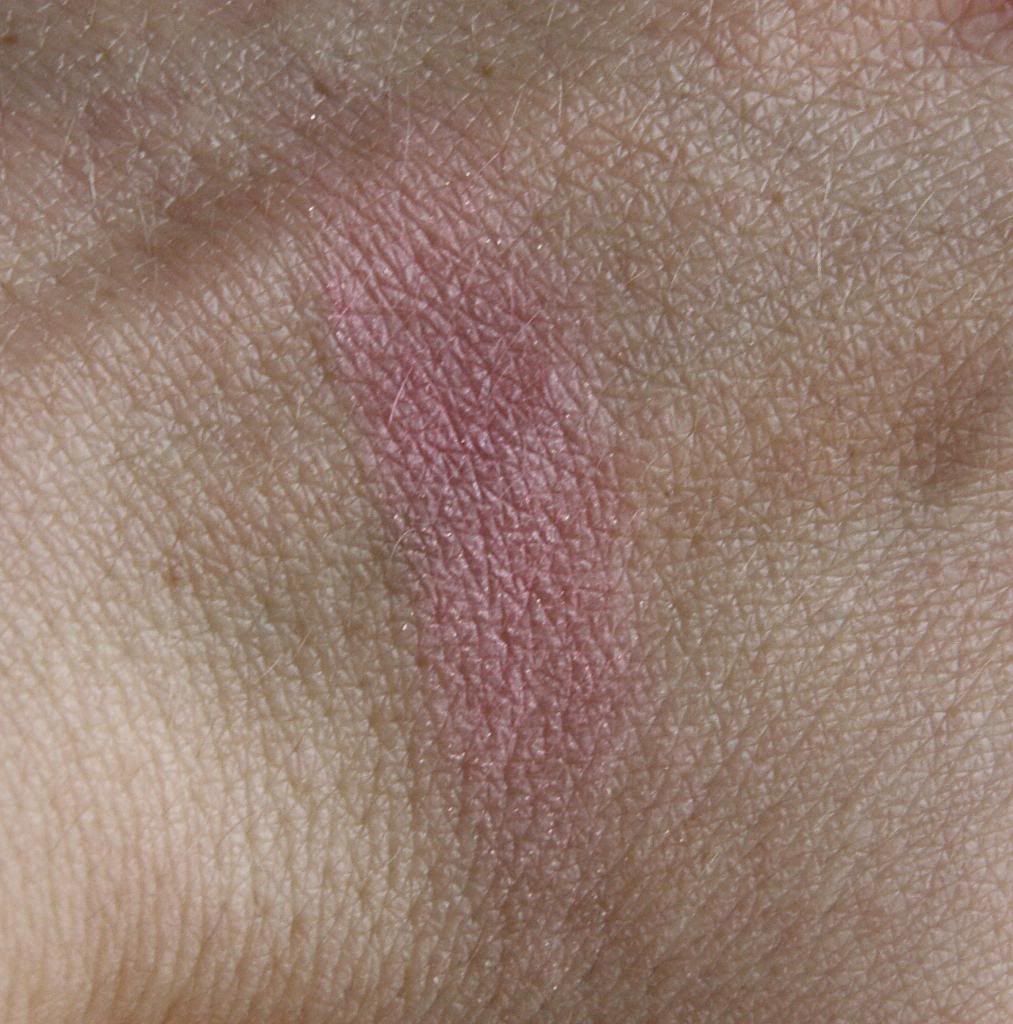 MUA Blusher Shade 1 swatch in natural light
MUA Blusher Shade 1 swatch with flash
I simply cannot believe that these retail at £1 each. I really want to just run out and buy the whole colour spectrum. Even if the packaging isn't great, the quality of the product more than makes up for it, even putting some high end alternatives to shame.