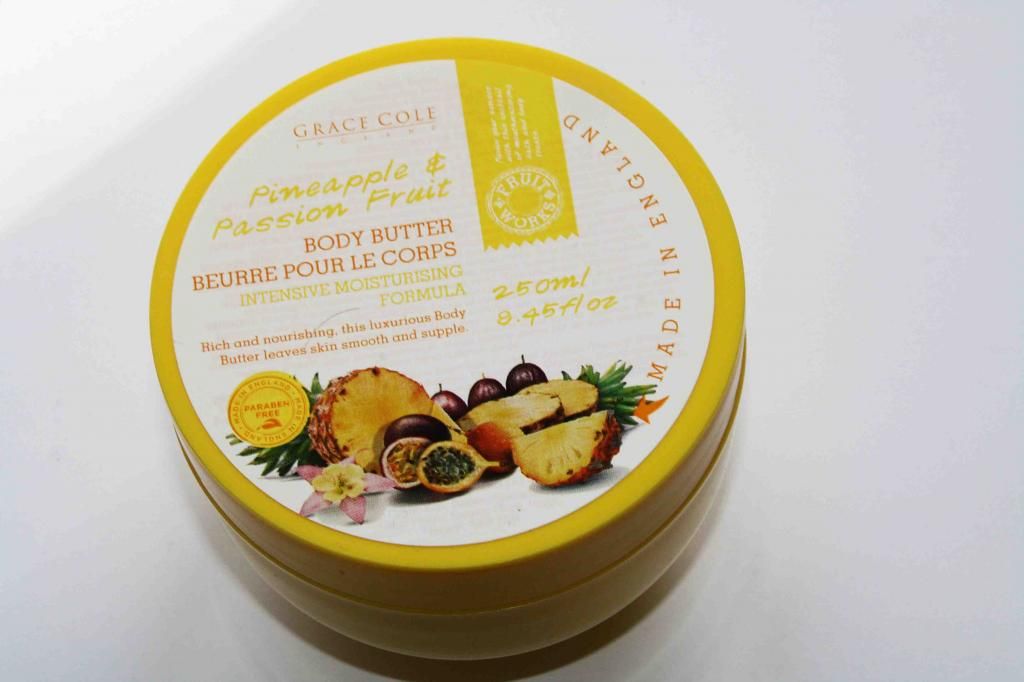 Grace Cole is not a brand I'd ever heard of before, but while doing some online shopping for a few showery bath bits, I noticed that a lot of their items were on offer, so decided to give them a go! This body butter sounded too delicious to pass up on - passion fruit is one of my favourite scents and flavours, ever.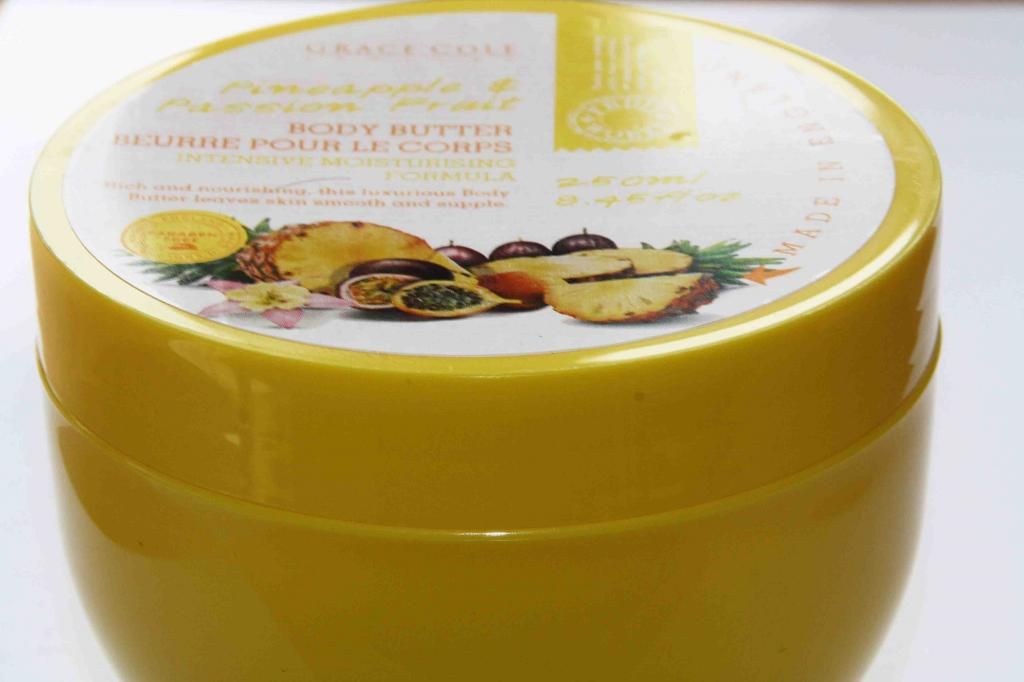 What I expected was a tropical olfactory explosion that would mentally transport me onto a holiday on a Caribbean island of some sort, but it turned out to be a little weak in that department. The scent was nice, but really nothing to shout about, as it was very pared back and disappeared soon after application. Great if you don't like obtrusive scents on your skin, but I prefer something a bit more punchy - The Body Shop are still ranked right up there as my favourites when it comes to nice smelling body butters, though my latest Elizabeth Arden one smells pretty amazing, too.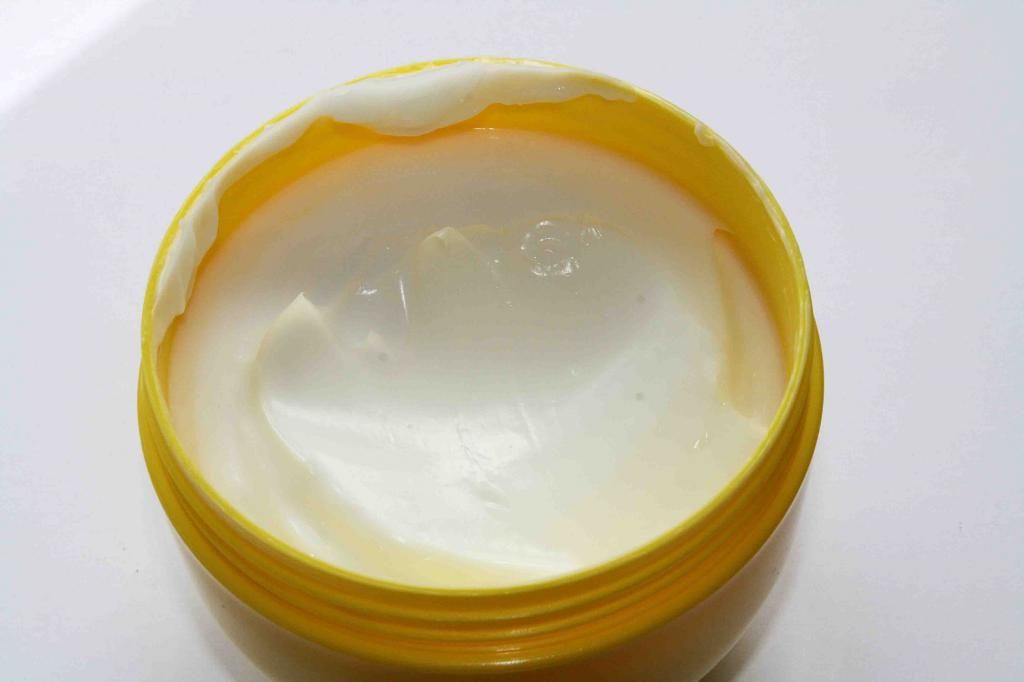 When it comes to texture, however, I absolutely cannot fault this. It's thick and rich, but sinks in nicely without leaving a film on the skin. (That dip on the picture above is from me dropping the lid into the pot by the way.) It's a spot on formula for anyone who like me likes their body butters thick and silky. I just wish the smell had been a touch more holiday feeling inducing!