Say what you want about Chanel - in the past I have been left very unimpressed by certain things that have been said and done in connection to this brand - but there's just something about those two interlocked C's that screams luxury and elegance any way you look at it.
While I'm a massive fan of Chanel's Vitalumiere Aqua foundation, I've not yet taken the plunge to purchase anything else from their make-up collection (maybe due to the fairly luxurious price tag) - up until now. As a bit of a treat to myself, I trekked to the Chanel counter in Selfridges and asked the MUA for a lipstick that would make a change from the dusky pinks and rosy nudes I always go for.
I ended up with a Rouge Coco lipstick in shade 21, Rivoli. As far as packaging goes, Chanel are pretty hard to beat. As a brand they seem to know exactly where they want to be positioned and every minute detail will reflect that. The case is sleek, elegant and classy. No frills, no girly swirls, no futuristic novelty, no avant-garde. Just classic, timeless design that speaks for itself.
You certainly don't have to be embarrassed pulling one of these out in public to touch up your make-up. As far as functionality goes, the case is solid and secure, so no need to worry about the lid sliding off in your handbag or the twisty element breaking. This one's going to last.
Now, onto the shade. Rivoli is a deep wine red, shot through with flattering blue undertones that perk up the complexion and make teeth appear whiter. I've always shied away from bright lipsticks a little bit, as they can sometimes wash out my pale complexion, but there's something about this shade that makes me believe that it would look good on pretty much any skin tone.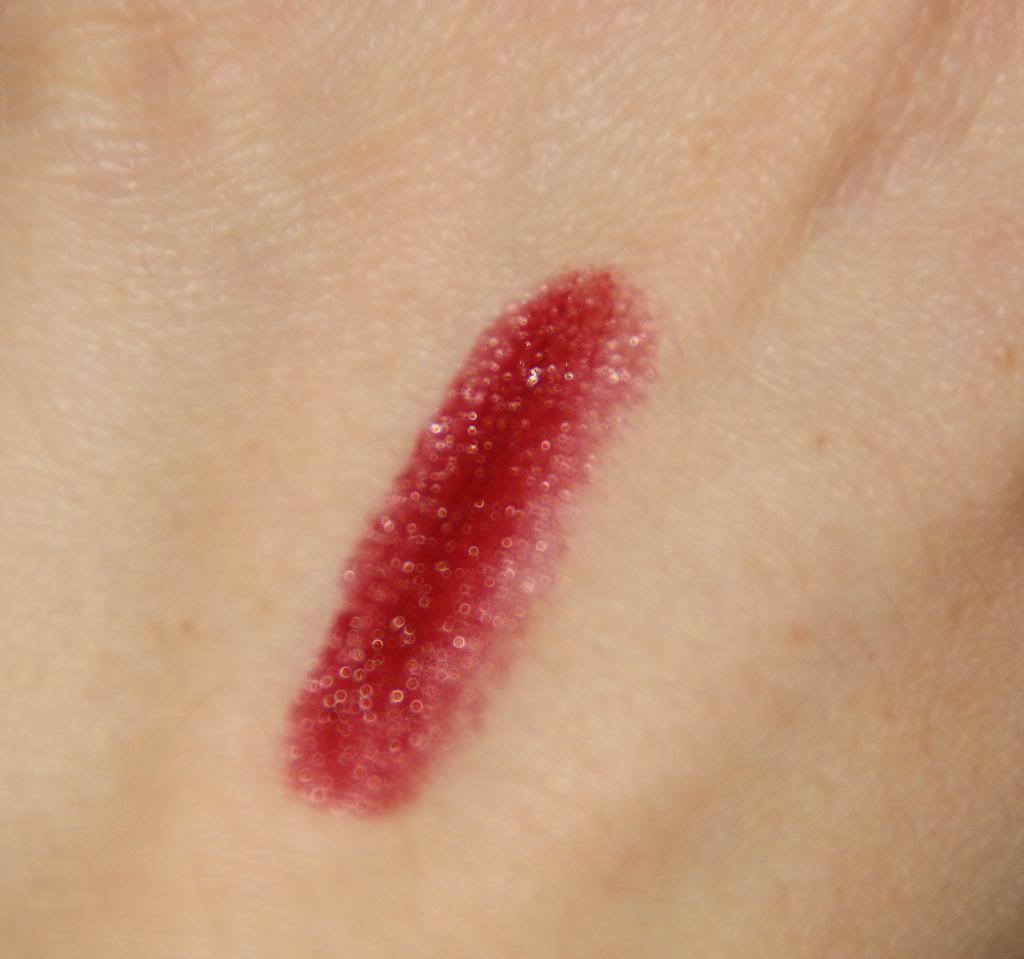 Chanel Rouge Coco in 21 Rivoli hand swatch
On the lips it gives a velvety, semi-matte finish that lasts about 4 hours and will survive small bouts of eating, drinking or smoking. It does not seem to stain the lips very much, so after a while reapplication is definitely needed. I'll be completely honest and say that it's not the softest and most comfortable lipstick formula I've ever worn - it doesn't dry lips out but at the same time it doesn't provide any form of moisturisation either.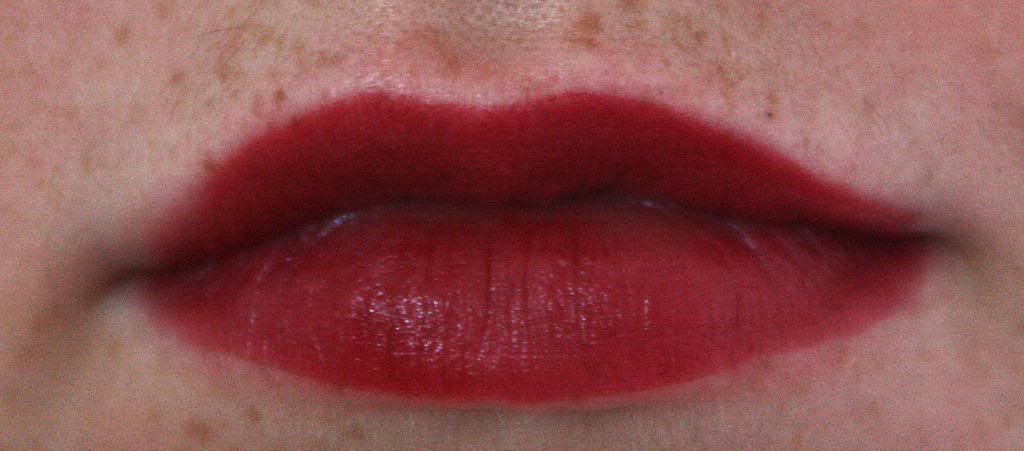 Chanel Rouge Coco in 21 Rivoli in natural light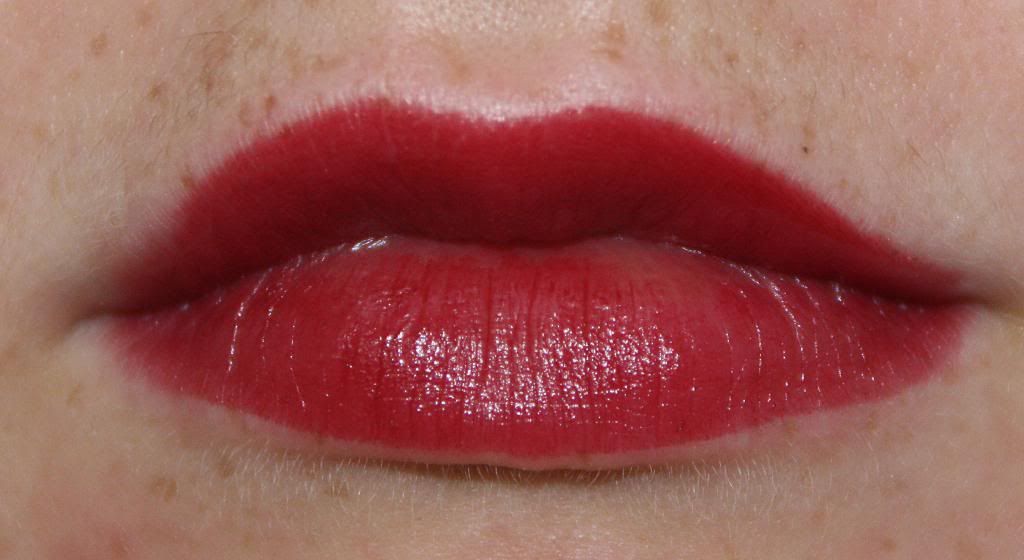 Chanel Rouge Coco in 21 Rivoli with flash
However, the colour distributes evenly and smoothly without streaking or settling into lip lines, which is often a problem with more pigmented lip shades.
So, what's the final verdict? There is nothing about this lipstick that you wouldn't technically be able to get for a much lower price. The high street is full of budget and mid-market brands that would easily provide a dupe for this colour. Wearability, longevity and pigmentation were all excellent, but again nothing that other brands haven't done, either. What you pay for, is the luxury aspect of this lipstick and I, for one, made a conscious decision to do just that, which is why I love it to pieces.
But unlike my deeply beloved Chanel foundation, I wouldn't say that this lipstick is a must-have I couldn't live without.