There seems to be a reoccurring theme that whenever I get a delivery, it ought to be either just as I'm about to head out for a run, or just as I'm stepping into the shower. So, naturally, this month's Birchbox arrived just as I was leaving the door and I was way too excited to just leave it, so off came my trainers and my jacket and my headphones and god knows what else.
This month's theme is "In Bloom" and considering the warm weather that's suddenly hit us yesterday and caused all the trees on my road to magically explode into pink fluffiness, it couldn't have been a better choice!
1) Gerda Spillman | Renaissance Age Serum
Full size: £69 / Sample value: £6.90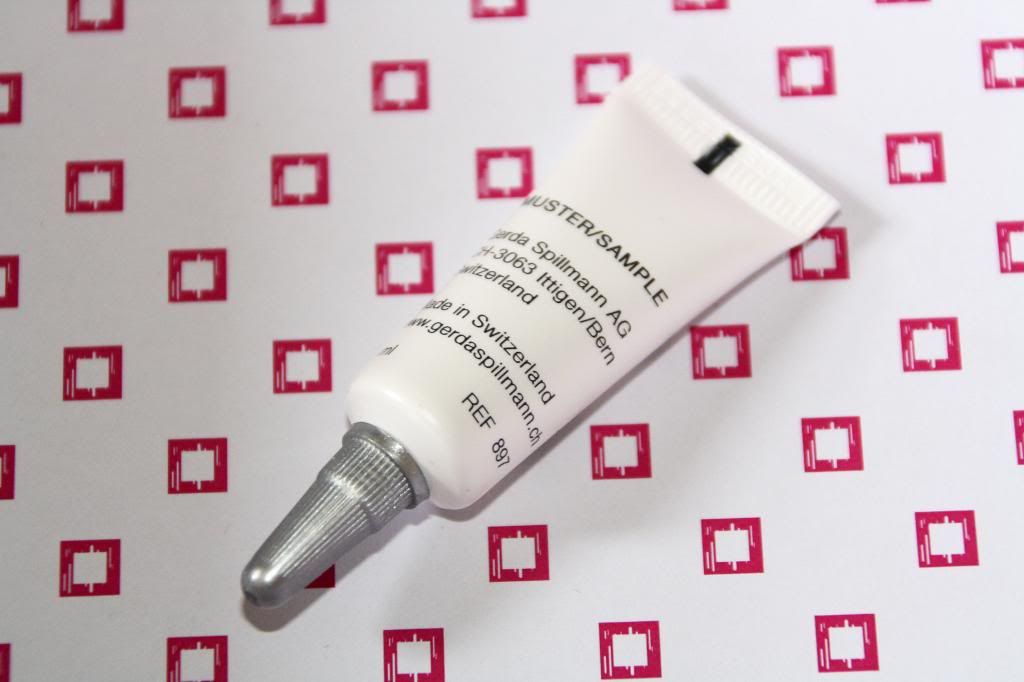 Whoops, looks like a had a little silly moment and took a picture of the back side of the sample. But don't worry, the front is fairly unspectacular, so you're not missing much. I'm feeling much less rebellious against anti ageing products these days, so even though it is minuscule, I'll happily give this serum sample a go. It smells absolutely divine, but unfortunately it's going to have to wait on the back-up shelf until I've used up my current serum. And at almost £70 for the full size it would have to be beyond amazing for me to purchase it after the sample runs out!
2) La Societe Parisienne De Savons | Savon Maya
Full size: £8.50 / Sample value: £8.50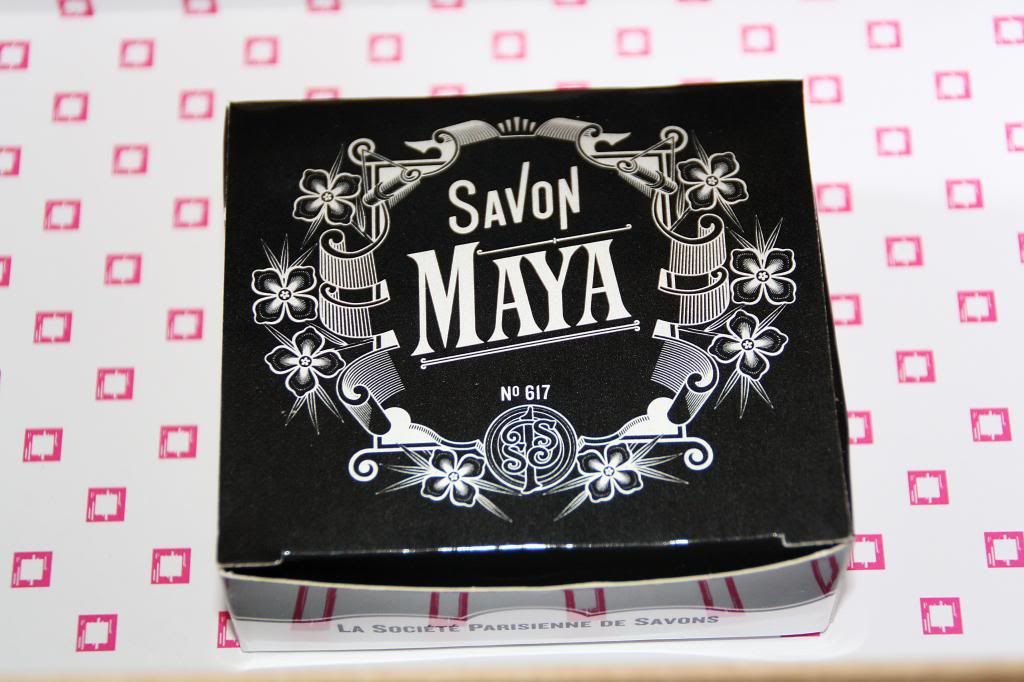 This was the first item I spotted as I opened the drawstring bag and it got me beyond excited. Just look at how gorgeous the packaging is! Then I realised it was soap.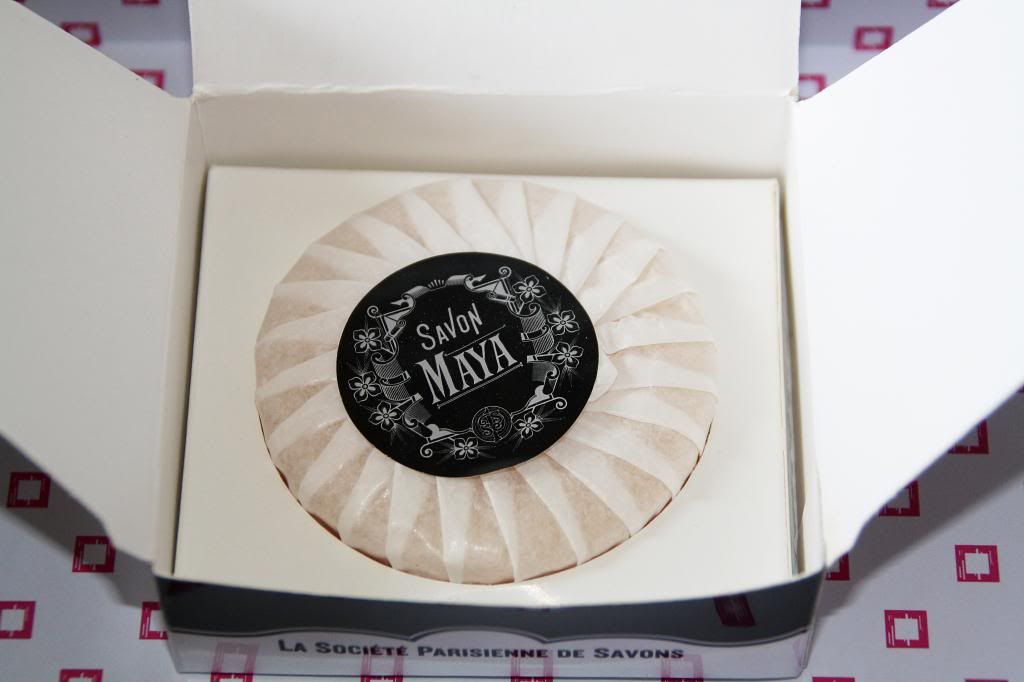 Now, nothing against soap, but I'm just not a person that tends to appreciate it. I use shower gel in the shower and hand wash to wash my hands. Soap is slippy, harsh on the skin and always leaves this mucky, slimy residue on the soap dish. Having said that the scent of this one is absolutely beautiful, so it would be a shame to just leave it laying around. Nevertheless, this is more of an item I'd gift to my nan instead of buying it for myself.
3) Mirenesse | Glossy Kiss
Full size: £17.50 / Sample value: £17.50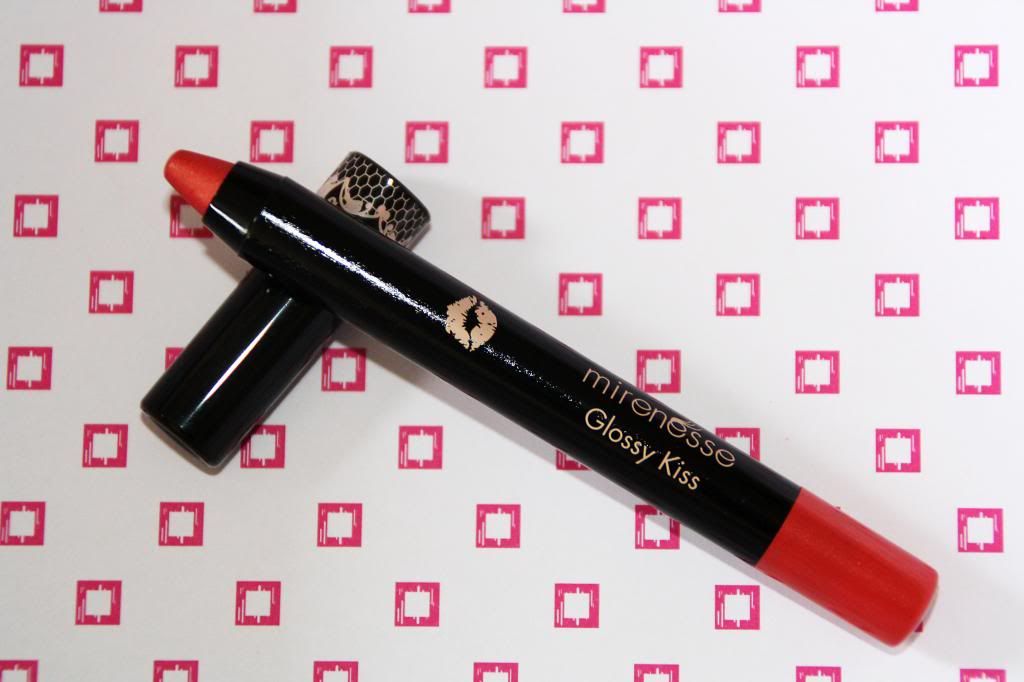 This was the other product that stood out to me right away as I opened my box this month. I've never heard of Mirenesse, but pencil lip products are having a big moment right now and I'm excited to give this one a go. It's a full sized product, so I'll be getting plenty of use out of it. The colour I got (14. Perfect Kiss) is also really, really pretty. A fire-engine red studded with a light gold shimmer, absolutely gorgeous! From a quick swatch I can see that application is soft and very glossy, so this seems to be a winner!
Random side note: I keep accidentally writing "Glossy Kill" instead of "Glossy Kiss". Just to show what's on my mind these days...
4) Weleda | Skin Food
Full size: £8.95 / Sample value: £1.19
Considering what an institution Weleda has become, especially concerning natural skincare, I'm almost ashamed to say that I've never tried any of their products. Skin Food seems to be one of those cult creams, which I've heard loads and loads about and finally I get my mitts on a sample to try it for myself!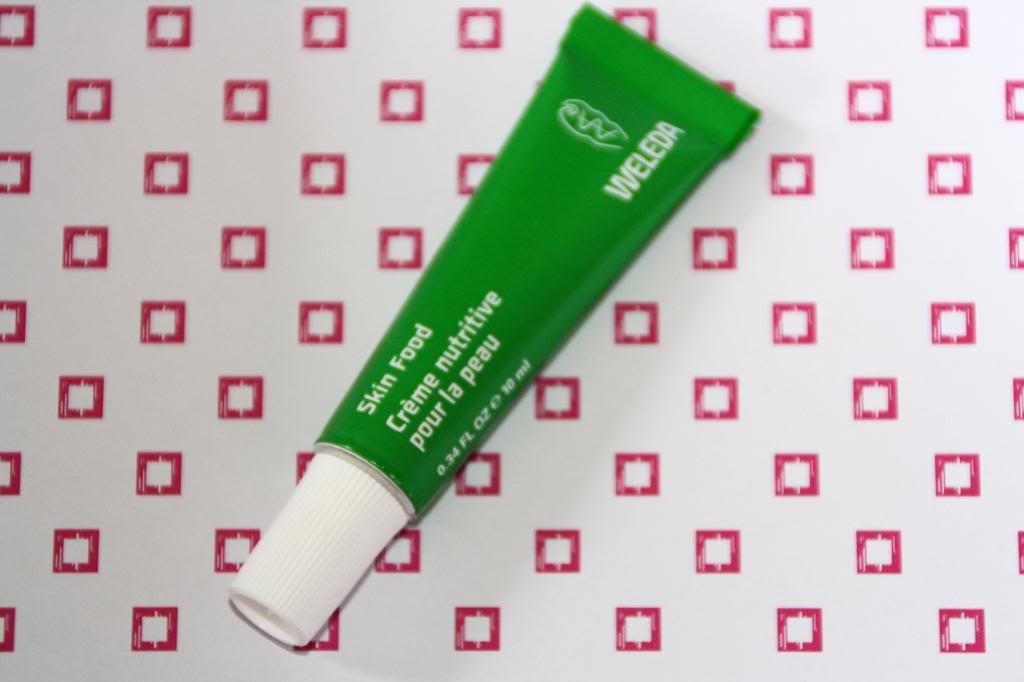 I do, however, struggle a little with multi-purpose balms like this, as I never know what to actually use them for. Give me a choice of options and I'll sit there fretting and eventually go without anything. I'm thinking of trying this on my feet, as my heels are pretty much the only dry skin area I have at the moment.
5) Green & Spring | Relaxing Conditioner
Full size: £16 / Sample Value: £2.67
I love the design of this little bottle, it's so cute! In this box you'd randomly get either the shampoo or the conditioner and I have to admit that I'm a little peeved, as I much prefer using the same brand shampoo and conditioner together. But oh well...
The scent of this is a tad strong for my tastes - you can really, REALLY smell the lavender and the rosemary that have gone into the product, but I imagine it would leave a beautiful lingering scent on the hair after washing. This is another product that will certainly get used up.
Lifestyle Extra: Birchbox | Paname Paris Mirror
Full size: £7.50 / Sample value: £7.50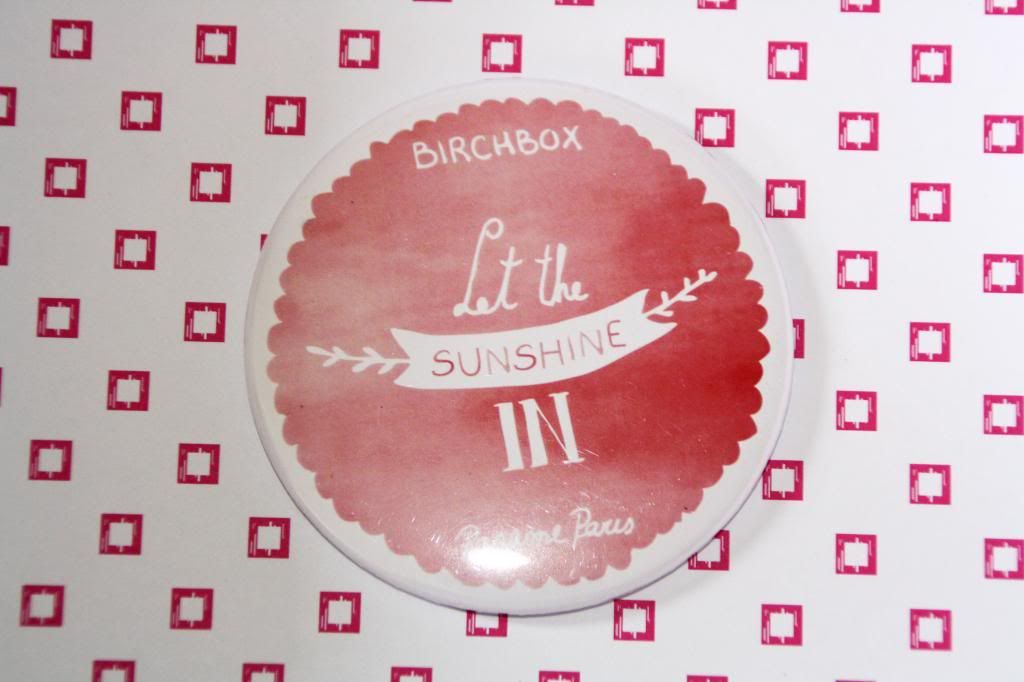 Oh, c'mon. You gotta be kidding me. This is literally one of the worst compact mirrors I have ever seen in my life. It weighs about a gram and doesn't even have a lid! If I put this in my handbag it would get ruined within seconds. I don't know who they're trying to fool with the supposed £7.50 price tag, but yeah, good luck selling a mirrored badge for that price. I absolutely hate it when beauty boxes make their own shoddy tools and try to sell them as luxury beauty samples. At least Birchbox had the decency to include this as an extra instead of one of the actual five samples. But I would have much rather received a single tea bag or something, rather than this rubbish. Rant over.
So, my second Birchbox has been full of ups and downs to be honest with you. The only real highlight is the lip crayon, though I will certainly use every single product and I really like the fact that they're all brands I haven't tried before. The inclusion of two full sized products is also a bonus.
The soap on the other hand was a bit of a disappointment, even though it was one of the two full sized products and the mirror... let's no longer talk about the mirror.
The total value of this box comes in at £44.26 for those of you who are interested.