I think this must be the first time ever I didn't have to pick up my Love Me Beauty box from the post office. I swear the post man always hides around the corner with these, waiting for me to leave before delivering my box. Well, this time Joe was in to sign for my box, so it was waiting in my living room for when I finished work. Hah!
I'd actually completely forgotten which items I went for by the time it arrived, so it was almost like a whole new surprise again! As I'd filled in five questionnaires last month, this box included an extra item for me as well, which was not part of the regular menu.
Full size: £25 for 6 / Sample value: £4.17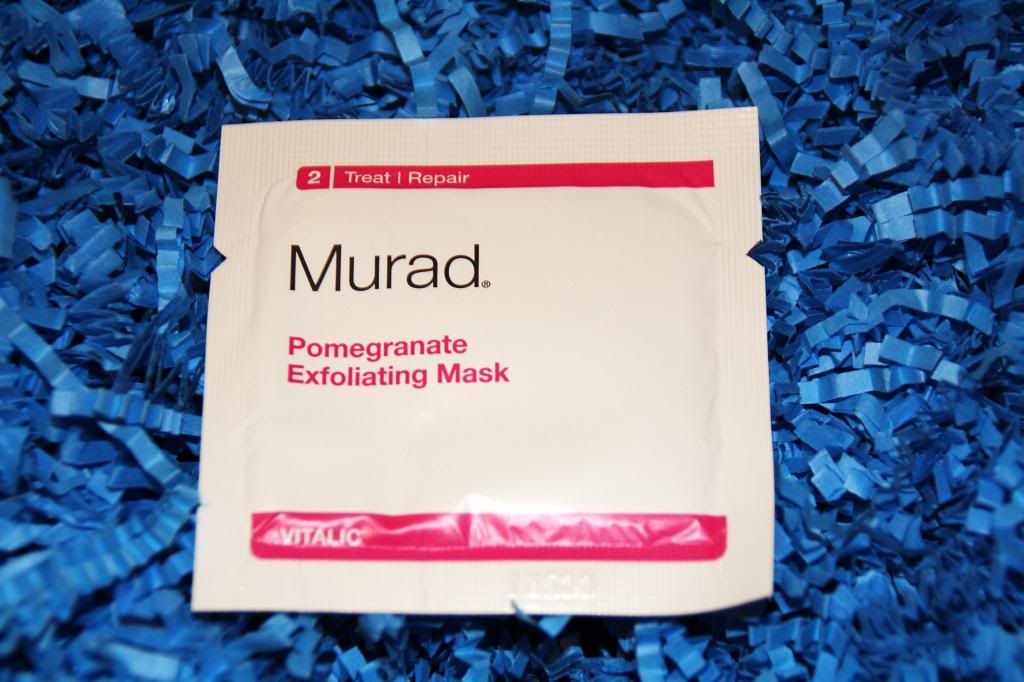 I was a little bit disappointed that my box only contained one little sachet of this, but then it does seem quite full so I might be able to squeeze two applications out of it. I like my beauty samples to last for more than one application to be able to see properly if they work with my skin or not!
I can't believe that Murad used to be a brand I couldn't stand, but since I've tried more of their products I've grown quite fond of them, so I can't wait to see how I get on with this. I'm saving it for Monday, as Monday is face mask day.
Full size: £7.50 for 50ml / Sample value: £2.25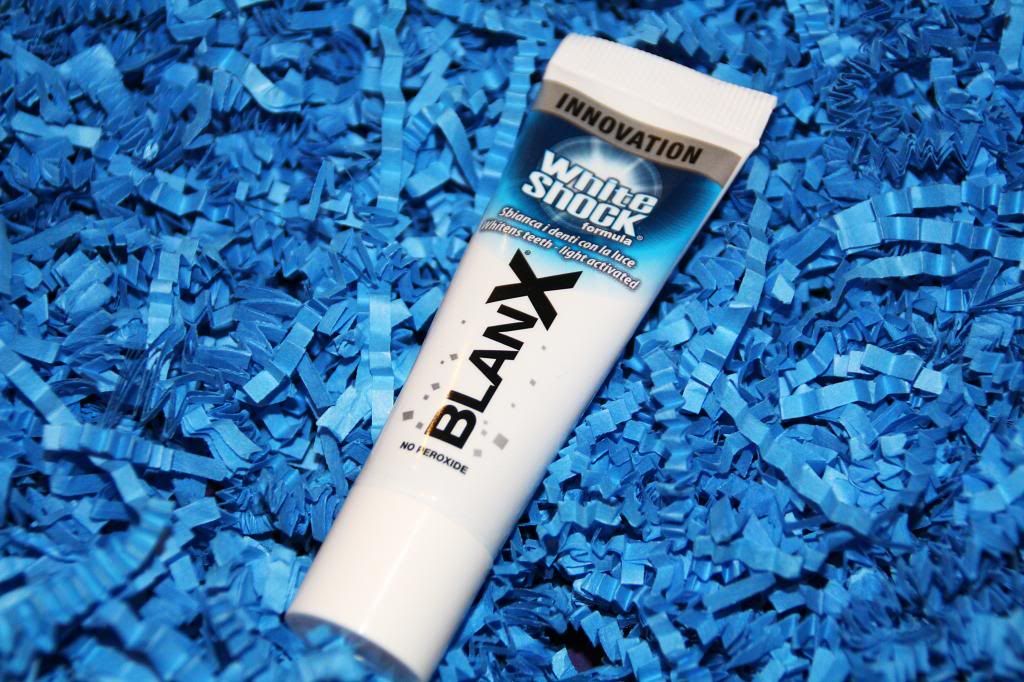 I can imagine some people being quite unhappy about toothpaste being included in a beauty box, but I for one really like that they thought outside the box a little bit with this, just like they did last month with the vitamin supplement. After all, who doesn't want whiter, brighter teeth? My daily coffee addiction habit has certainly left its mark on my teeth, so I'm interested to see if using this twice daily is going to make a difference. Love Me Beauty have listed the RRP as £7.50 for 50ml on their card, which I find is very steep for toothpaste, but I've found a bigger size for less money on FeelUnique (follow the link in the title), which is much more reasonable.
Full size: £14.95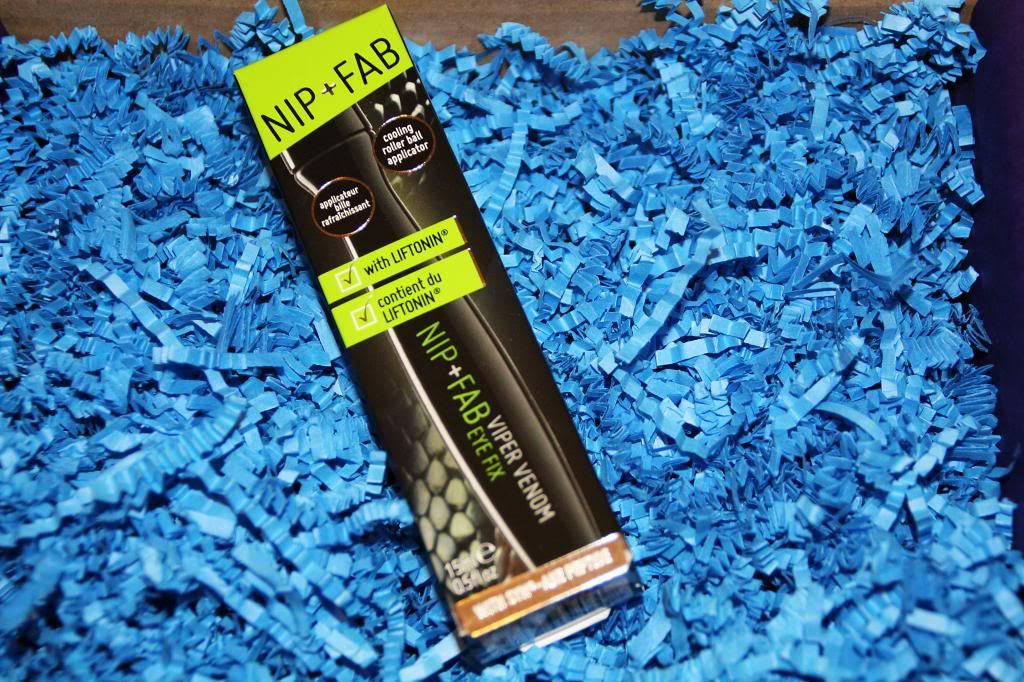 I once bought a Nip+Fab eye cream and found it to be a bit "meh". It wasn't bad, but I also didn't feel like it was really doing anything to my eye area at all. Add to that that I'm not really a fan of rollerball applicators and you can certainly say that this is not a product I would have picked up in a shop. I'm still happy to put it to the test and maybe it will just prove me wrong!
Full size: £3.60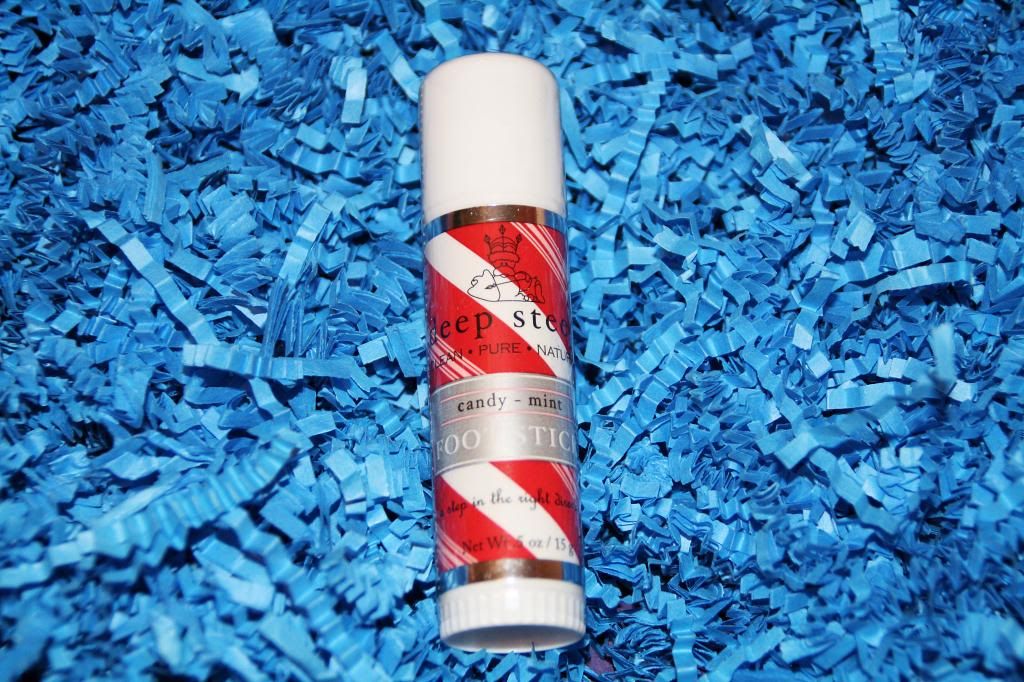 Deep Steep is a brand that's completely new to me and so is the concept of this foot stick. It's literally like a pritt stick that you twist up, then rub all over your heels. It contains a balm that's quite firm at first, but instantly melts on contact with your skin. And, boy does it melt! I would suggest putting on socks immediately after application if you want to avoid a "Bambi on ice" scenario. The scent is quite intense and does literally smell like mint sweets. Unfortunately, I'm really not a fan of mint (I tolerate it in toothpaste, that's about it), but I'll still give this a go to see if it can get my feet in shape for summer.
Full size: £4.25 / Sample value: £2.13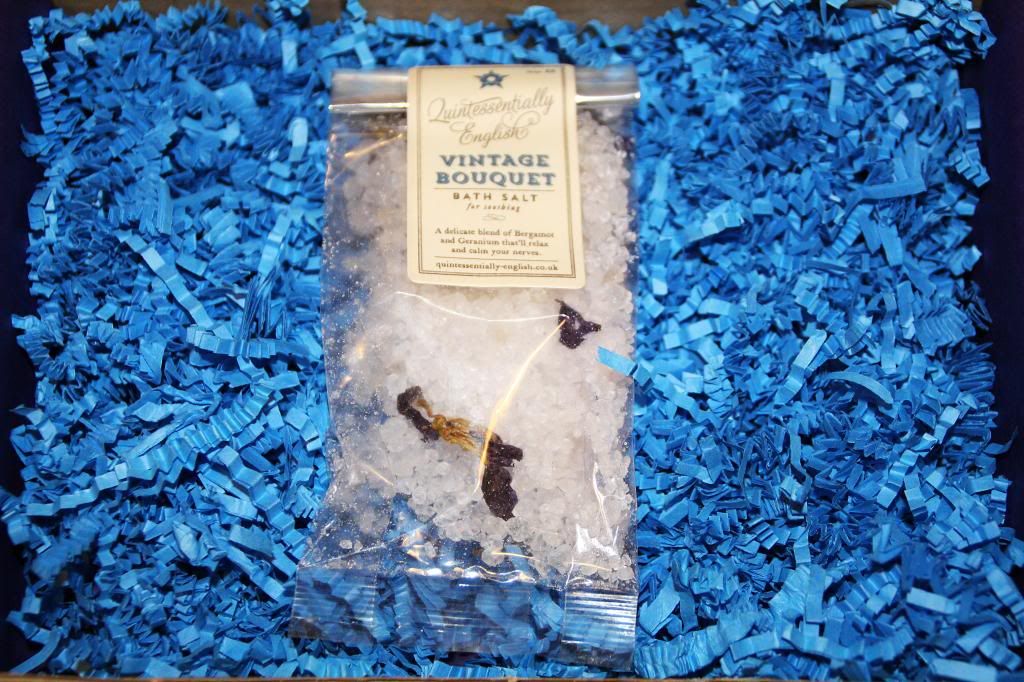 At first I thought I had a packaging fail on my hands, as the contents of this sachet look a lot more like the "Angel's Rest" salts on the company's website than the picture of the Vintage Bouquet. After ripping it open and giving it a sniff (sniff, bath salts, geddit? Never mind...), I can confirm that it definitely smells like citrus and not like lavender, so I got the right ones. I love that these have got actual dried flowers in them and apparently you only need a spoonful per bath, so they should last quite a bit. I can't wait to relax in a warm bath smelling like this tonight!
Full size: £6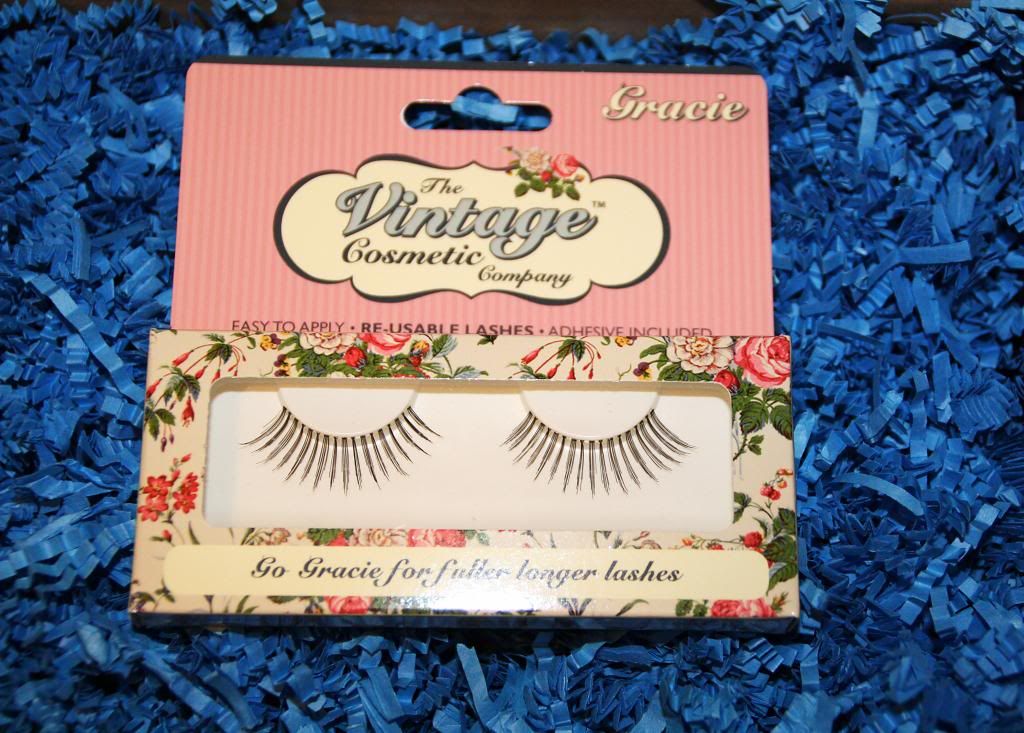 I was really happy to see that these lashes came with a little tube of lash glue, as mine is currently on its very, very last legs. I don't often wear false eye lashes as I find them a bit of a faff to apply and if I go out, it tends to be spontaneously and not with enough notice to apply false lashes. However, these look quite natural and really well made, so I'm sure I'll find an occasion where I can give them a whirl.
Full size: £17.00 for 100ml / Sample value: £4.76
This was my bonus item, which I got for filling in 5 surveys about past Love Me Beauty boxes. As such, it wasn't included on the card with my box and I first had to google what the hell you're meant to do with an "extraordinary water". Turns out it seems to be like an odd toner-serum hybrid which you apply after cleansing and before moisturising either with bare hands or with a cotton pad. I first tested it this morning and I absolutely love what it does to my skin. It sinks in in a fraction of a second and leaves a nice cooling, but also moisturising feeling on my face. I'm also a huge fan of the rose scent!
Total value: £33.10 (37.86 with bonus item)
When it comes to value, this box doesn't exactly knock it out of the park, as past boxes have frequently had more expensive items in them. The great mix of make-up, skincare, bath products and whatever you want to class whitening toothpaste as, however, more than makes up for it in my mind. There are still three full sized items in this box and I know that I will genuinely use each and every product - possibly to its last drop. The fact that they're all quite affordable also means that I can give my credit card a break if I do decide to repurchase anything. It's another winner for me!