I cannot for the life of me remember where I originally heard of Cover FX, but I have a very faint recollection of some bloggers recommending one of their products (I can't even remember which one!). Either way, it was based on that faint recollection that I decided that I really wanted to try some of their products and today I've got the Anti-Age Smoothing Eye Primer to talk about.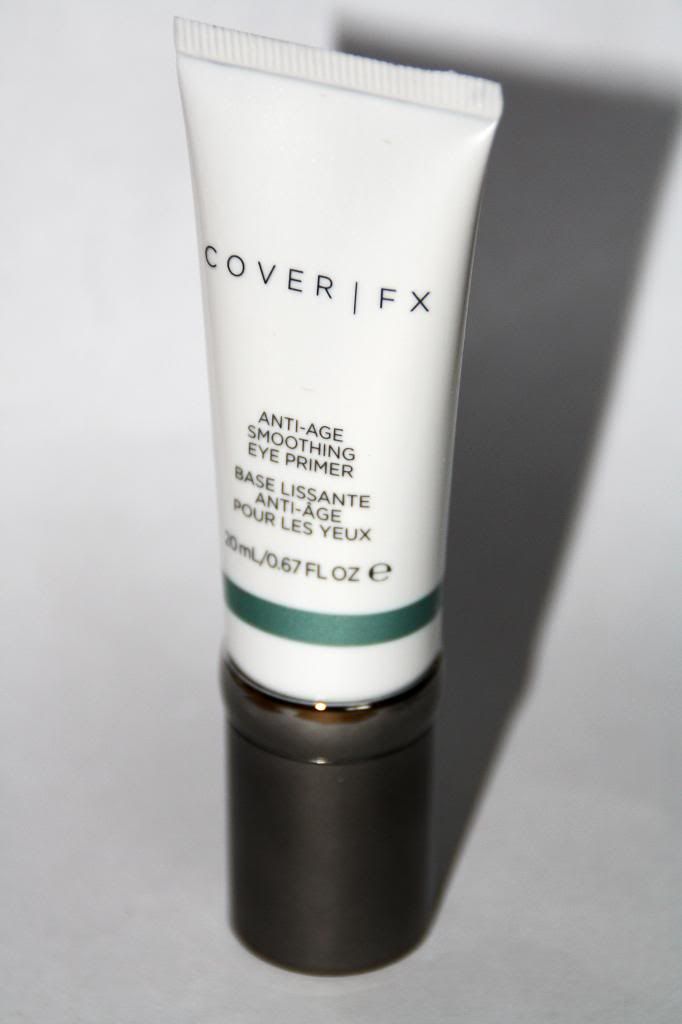 First of all, this is the product with possibly the most confusing packaging ever. At first it looks like a squeezy tube, but if you take the lid off, you'll actually find that it's got a pump hidden underneath. So you can sort of squeeze and pump at the same time... odd.
I'm highly dubious about any anti-ageing claims this product has and haven't used it for a long enough time to prove or disprove them. What I can say, is that the primer comes out rather smooth and creamy, like a light eye cream but without a heavy silicone feeling as you might expect from a primer.
I think it's due to its light, creamy nature that it worked quite well under the eyes and did noticeably prolong the amount of time my concealer lasted. I'd say that it probably gave me an extra 3 or so hours of good dark circle coverage. On my quite oily lids, however, it did pretty much nothing, so I soon switched back to my beloved MAC Paint Pot to keep eye shadows and liners in place all day long.
For me personally it's more important that my eye shadow stays in place rather than my concealer, as the latter tends to fade evenly rather than creasing. As I find it a bit too much faff to use two separate primers for the eye area alone, I haven't really found much use for it, but if you're someone who constantly struggles with creasing concealer then this might just be worth a shot.
At £25 a pop, this certainly isn't cheap and I feel a bit hesitant to recommend it for undereyes alone considering how expensive it is. It seems to get rave reviews from women with mature skin, however, so perhaps I'm just a tad too young to be in the target demographic?
You can find the Cover FX Anti-Age Smoothing Eye Primer over on
Beautybay
.