I like winter, but I absolutely hate what it does to my hands - dry, chapped skin with knuckles that crack so bad they even bleed sometimes are the norm. A thick, moisturising hand cream is a must for the colder months to avoid the agony of my skin splitting every time I move my fingers.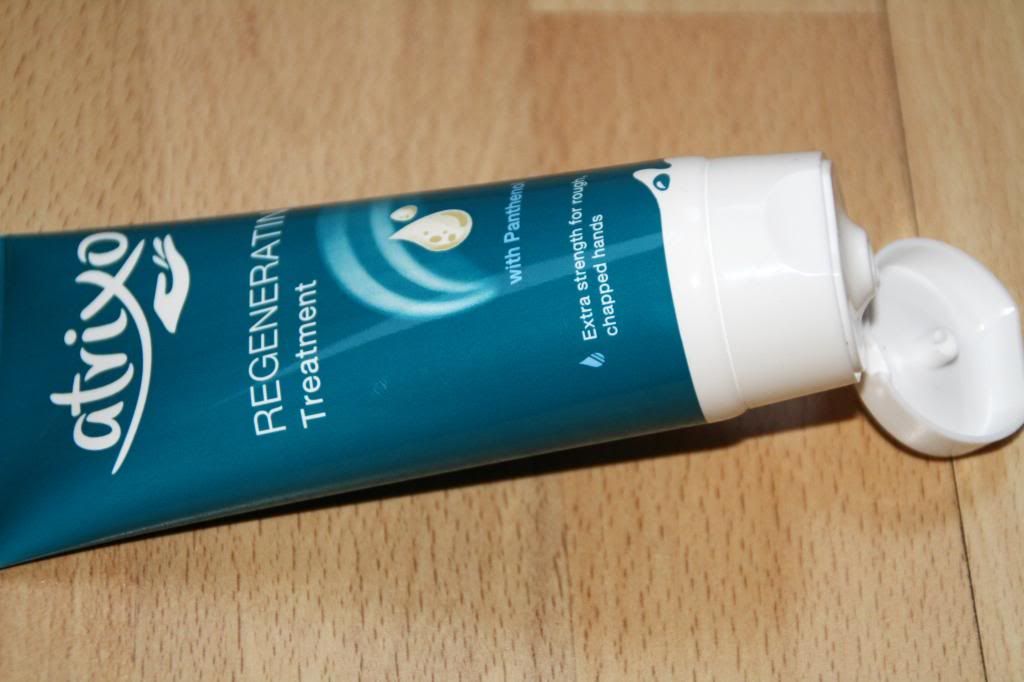 I've had this hand cream for a while, but it was only during the last couple of weeks that I dug it back out, as my hands were in need of some serious TLC. I'm really not a fan of greasy hands during the day, so I tend to just apply a thick layer of rich cream at night and let it do its work while I'm fast asleep.
Upon first application I wasn't quite sure if this would be moisturising enough for my extremely dry hands. It doesn't give that "instant hit" of moisture that I've had from some other creams and there remains a slippy layer on my hands for quite some time. However, when I wake up my hands are visibly softer and smoother and with frequent application they are now crack free and soft.
I'm not sure I could recommend this for constant application during the day time, as it does take quite a long time to sink in, but over night it's a great way to pick up dry and chapped hands during the colder months.
Atrixo Regenerating Treatment
retails at £5.79 a tube.