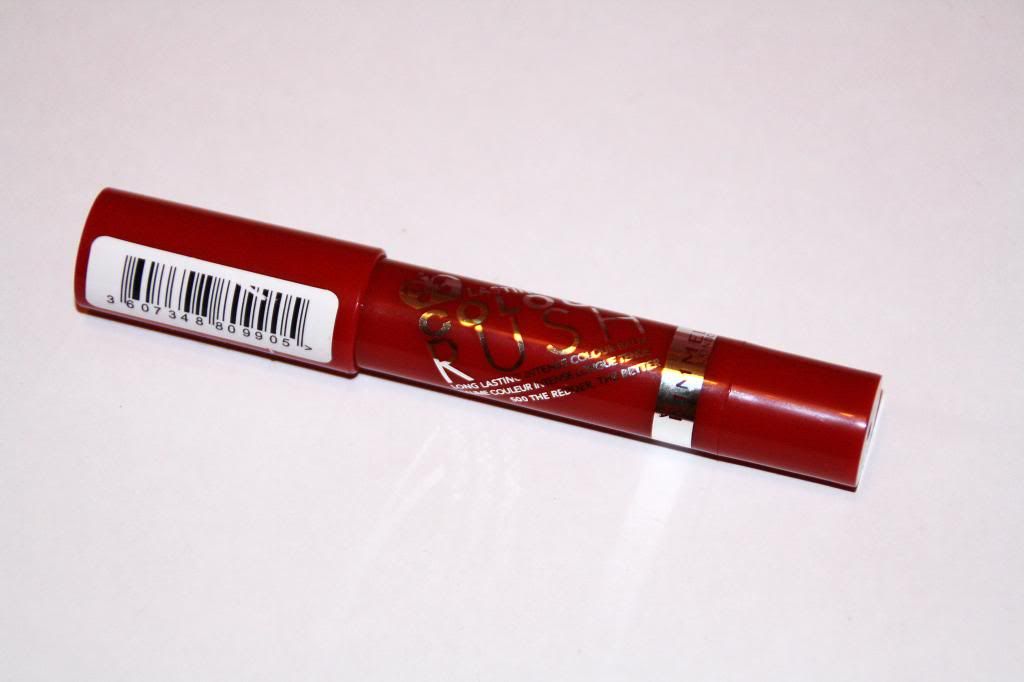 Ok, I admit I'm late - very late - to the lip crayon party which started with the now legendary Clinique chubby sticks and now has pretty much every high street brand out there bringing out cheaper alternatives. One day I was at work and just felt the urgent, desperate need to go out and buy a lipstick (Does anyone else get that or is it just me?), so off I went on my lunch break to my local Boots to find myself a nice lip crayon. Revlon might have been the obvious choice to take my lip crayon virginity, but for some reason I bypassed their stand completely and found myself drawn to this Rimmel number instead.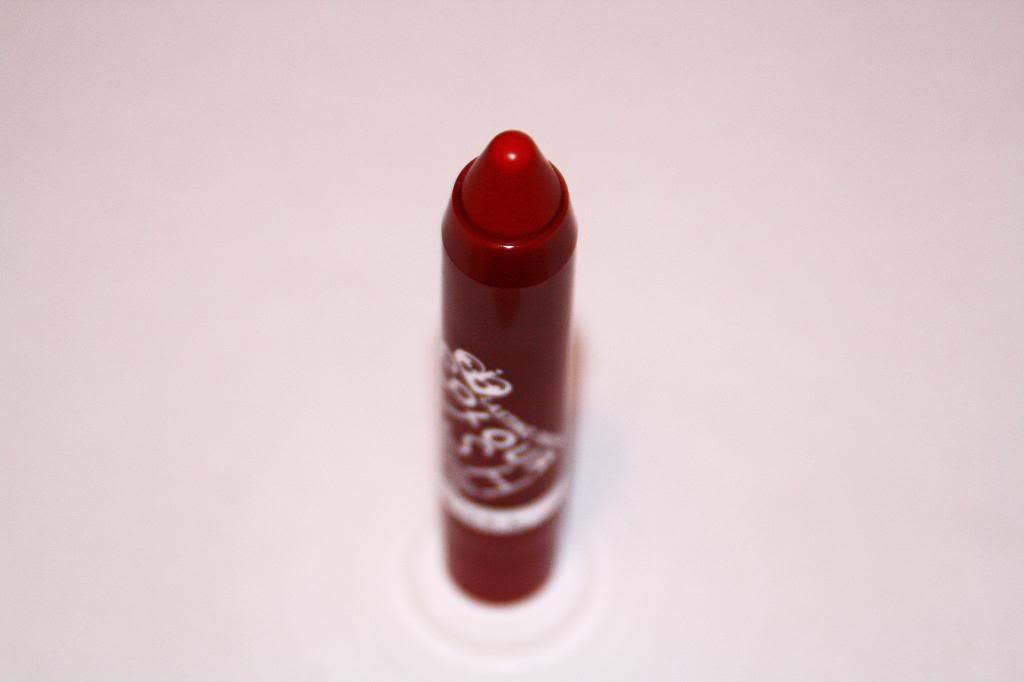 And I can't say that it's a decision I regret. There's no doubt about the fact that there's a lot of fun in applying your lip colour with a big fat crayon. It makes me feel like a little girl again who is only discovering make-up for the very first time - those were exciting days indeed. But silly fun aside, the crayon shape also has its practical uses, in particular with brighter, bolder shades such as this one. You can use the tip to outline the lips first and then lay it flat against your lips to fill them in with colour - no liner needed!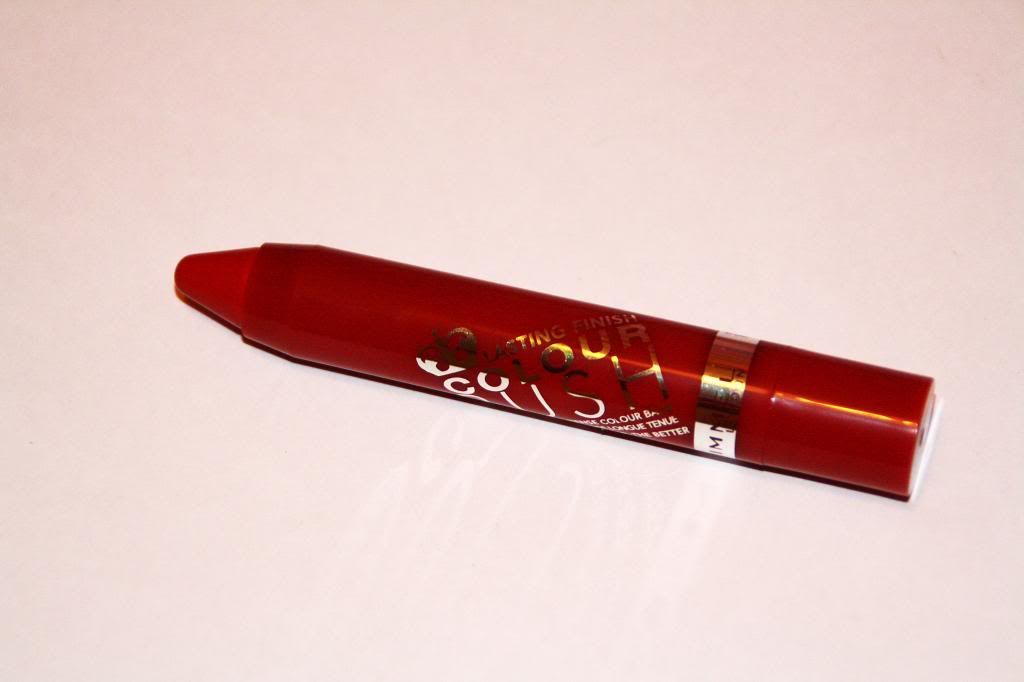 It applies smooth and evenly and the pigmentation is fantastic. It can be layered into a really intense burst of red or dabbed on with a finger for more of a healthy tint. And it stains... boy, does it stain. I once wore this all day, reapplying every 3 hours or so and the next day, after brushing my teeth and washing my face TWICE, showering AND eating breakfast, there was still a visible amount of tint left. It's perfect for people like me who like to constantly sip on some water or have food on the go and don't want to worry about having to reapply their lipstick all the time.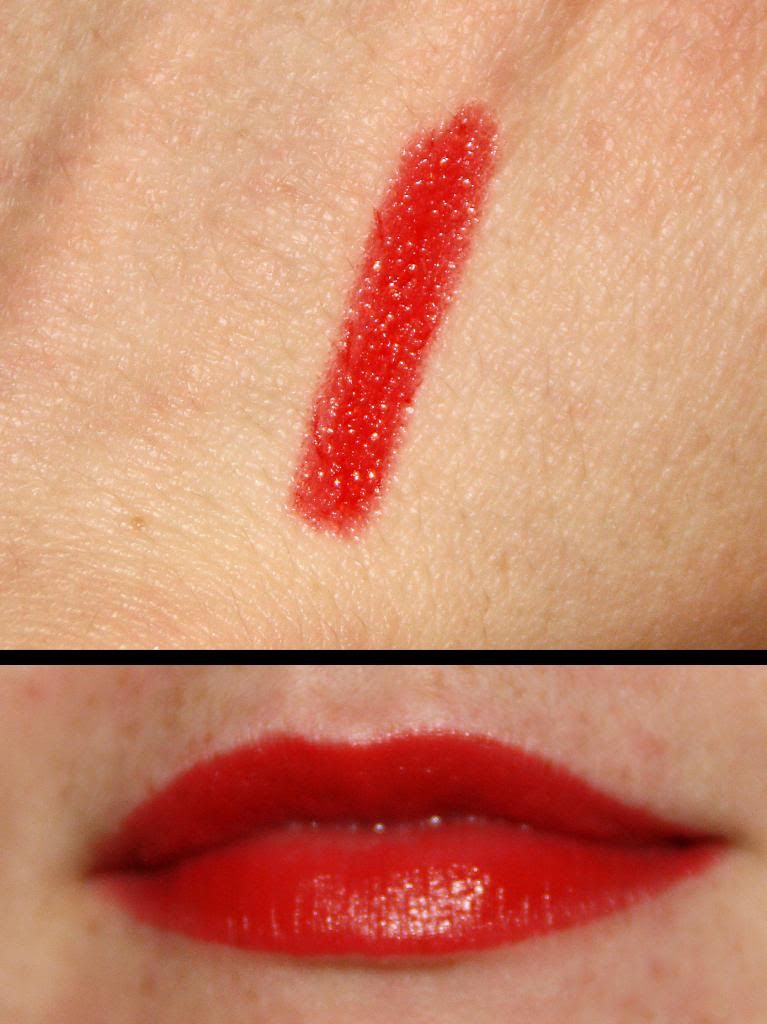 Rimmel London Colour Rush Balm in "The Redder The Better"
I'm not entirely sure what made me go for the brightest shade in the line-up, seeing as I'm not much of a red lip wearer, but it seems like I've almost been converted and I've since been rocking a bright red lip a lot more than I ever used to.
The ease of application, the long wearing, creamy formula and the budget friendly price make me want to rush out and buy all of the other shades right now!
Rimmel London Colour Rush Balms retail at £5.99 each and you can find them
here
.