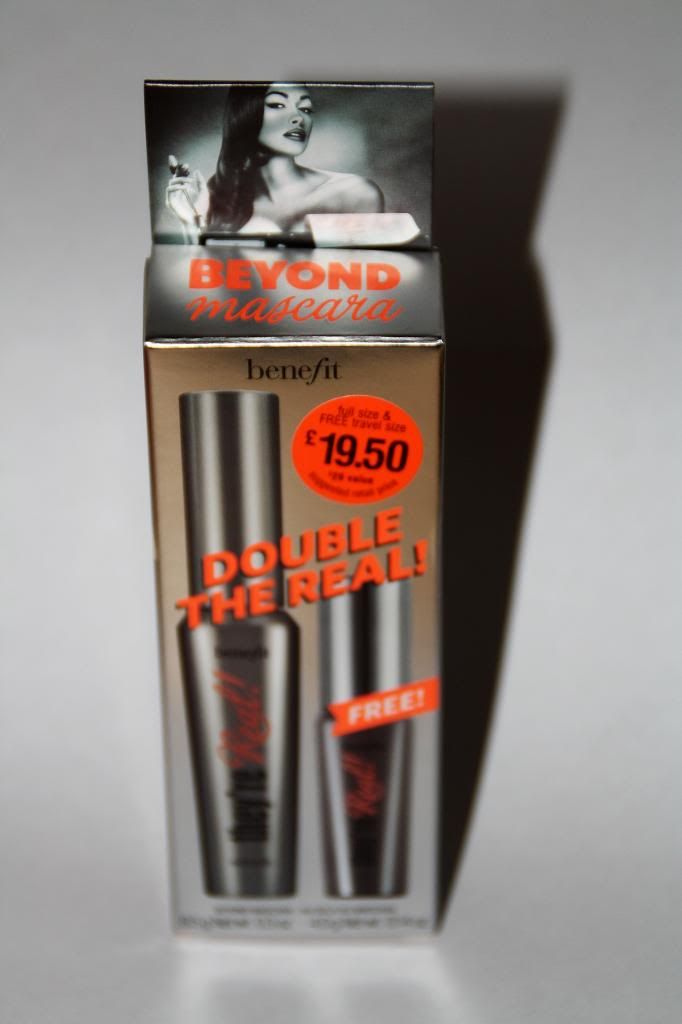 As much as I love trying out new and lesser-known brands and products, sometimes you've just got to give in to hype. And there are few products that have been more hyped up than the infamous They're Real! mascara. It seems that the whole beauty community seemed to be divided into those who love it and those who hate it. I actually thought about purchasing it for a while, but couldn't shake this feeling of unease in investing almost £20 into a product that I'm only going to have to replace and/or throw away in 3 months' time. But eventually I just couldn't resist and had to splurge a little bit.
At the time Boots were doing a deal where you could boxes of two They're Real! mascaras (one full size, one sample size) for the price of one, so instantly the money spent seemed a lot more justifiable. At least if I loved it, I'd still have a little mini tube to keep me going for a bit after the big mascara had run out. It was also great for travelling, where every last bit of space saving is very much appreciated.
I'll come straight out with the fact that I absolutely, truly adore this mascara. In a way I was hoping that I wouldn't, as it's quite pricey, especially seeing as I chuck my mascaras after 3 months' time. And sadly, no other mascara I've tried since has compared to the beauty of this one.
I think that the thing to bear in mind with this one is that if you like really fat, voluminous lashes, it won't be for you. It does layer really well, but you'd have to apply several coats to get the same effect you get from some other ones. For me, that's not an issue. I don't like plumping mascaras anyway, as they tend to just make my lashes clumpy and I much prefer length and separation in a mascara. I also can't really comment on how it holds a curl, as my lashes are naturally rather curly, so a mascara doesn't really make much of a difference either way.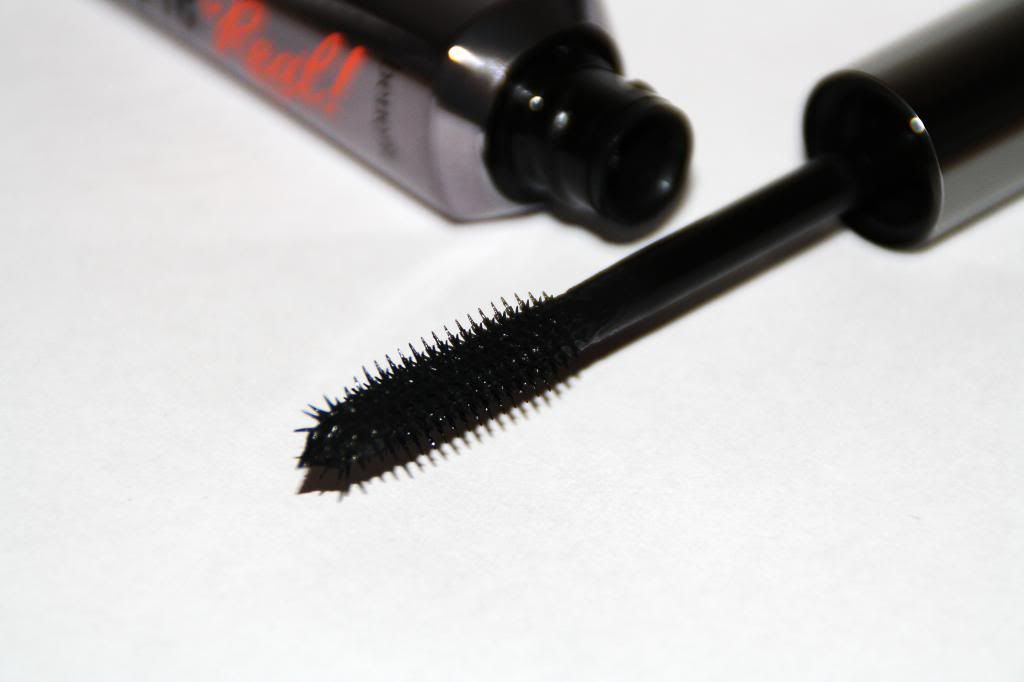 The brush of the mascara is made of synthetic, rubber bristles that are almost comb-like and a little spiky bit at the tip of the wand. The short spikes are really great at gripping the lashes and the spiky tip allows you to really get into the corner of the eye and also grab bottom lashes to make sure that each and every lash is generously coated. The result is a wide awake look with what seems like a gazillion of fluttery lashes.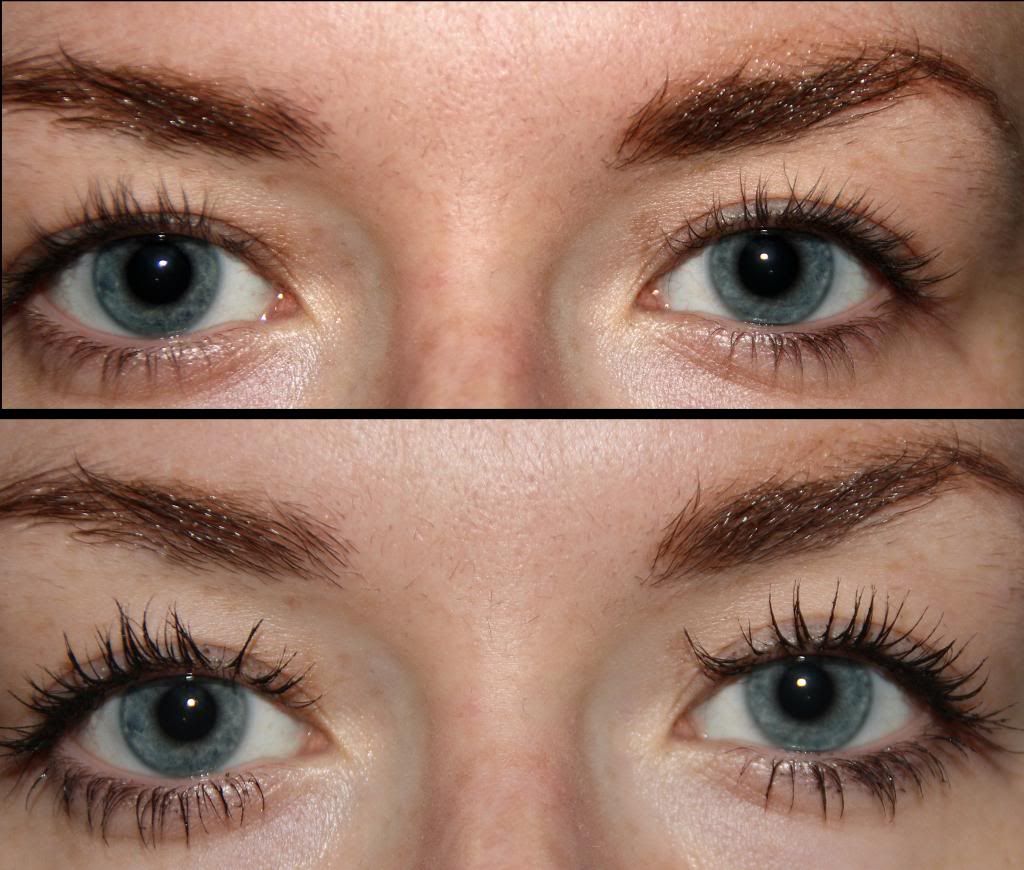 Top: No mascara / Bottom: 1 coat of Benefit They're Real! mascara
What I do need to mention is that the full sized mascara is far superior to the small travel sized version. As the brush on the mini mascara sits so close to the lid it becomes very difficult to control and achieve precise results. I used the mini version in the swatch picture above and you can see quite a few smudge marks both at the top and the bottom lashes. I did not get theses with the big one, so if you've tried the sample size and not got on with it, the full size might still work for you.
Benefit They're Real!
mascara retails at £19.50 per tube.