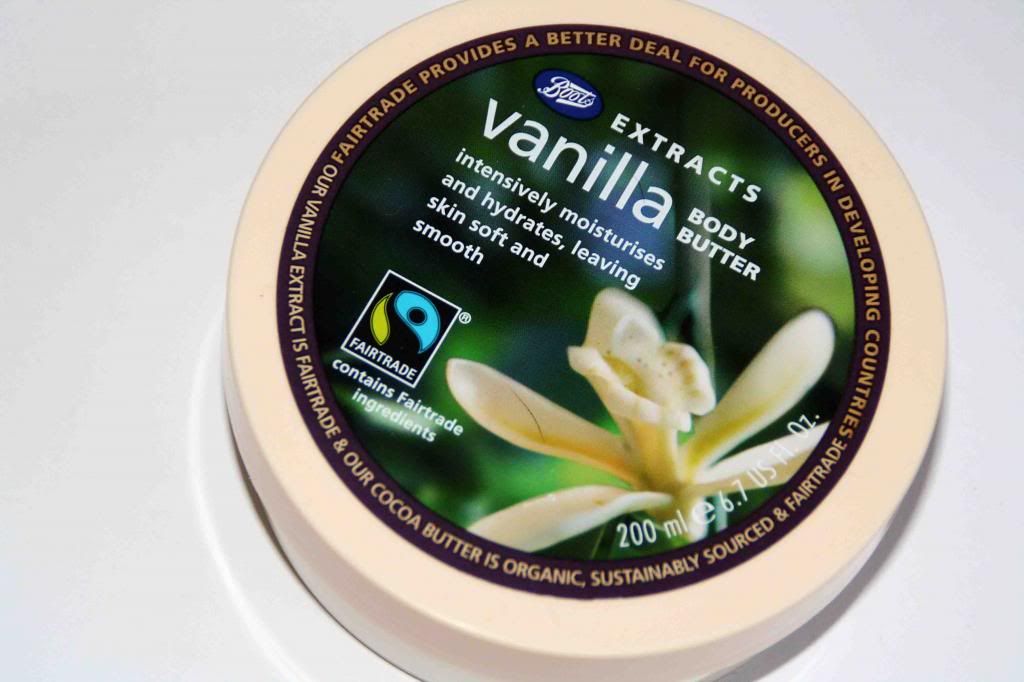 Vanilla seems to be a staple scent in many beauty products: lipsticks, glosses, lotions and as a sweet base note in pretty much any "cheaper" perfume on the market. Usually, I'm not a huge fan of that scent. Not because I don't like vanilla, but because that synthetic scent smells more like sweet plastic than actual vanilla. If you've ever felt the same, then I got a little treat here for you.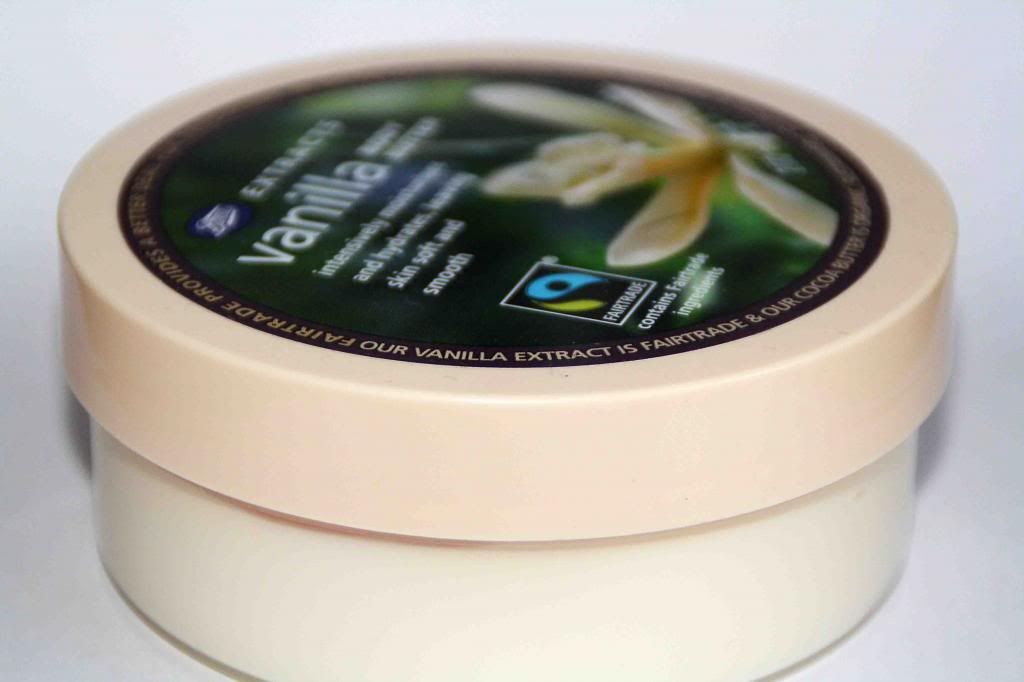 If you think of vanilla in most regular beauty products as your standard Mr. Whippy ice cream, then this is the five star gourmet clotted cream Madagascan vanilla ganache. This smells
unbelievably
good and nothing like that plasticky fake vanilla scent you'd expect. It's so intensely, but beautifully vanilla-y, that I half expected to find little black scraped out seeds in the lotion.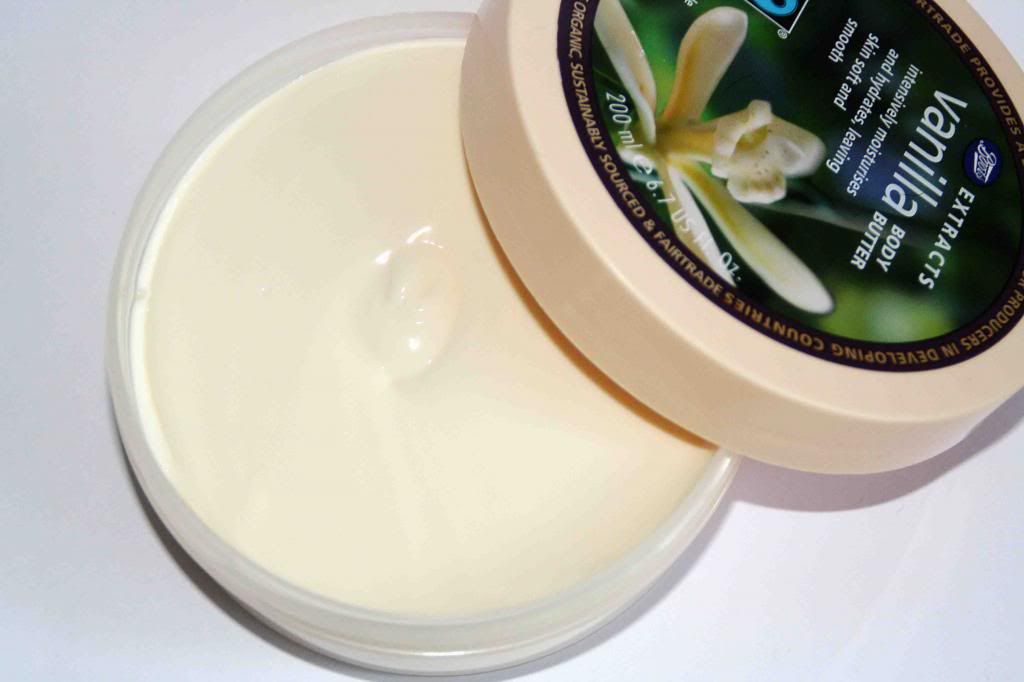 Alas, when it comes to formula, the quality matches that of the incredible scent. I'm a big fan of thick, rich body butters rather than runny lotions and this fits the bill perfectly to keep my skin hydrated and soft as a feather. Additionally, however, it sinks in immediately to a velvety smooth finish, so even in warmer temperatures it doesn't leave a sticky mess - I'd actually say it feels very cooling and soothing on the skin. I am seriously, seriously impressed with this body butter and I think it might even be better than the Body Shop butters, which are my all time favourite.
Note that the packaging has changed a little bit ever since I purchased mine, but the formula is still the same. At £8 for a tub, Boots have really knocked it out of the park with this one!