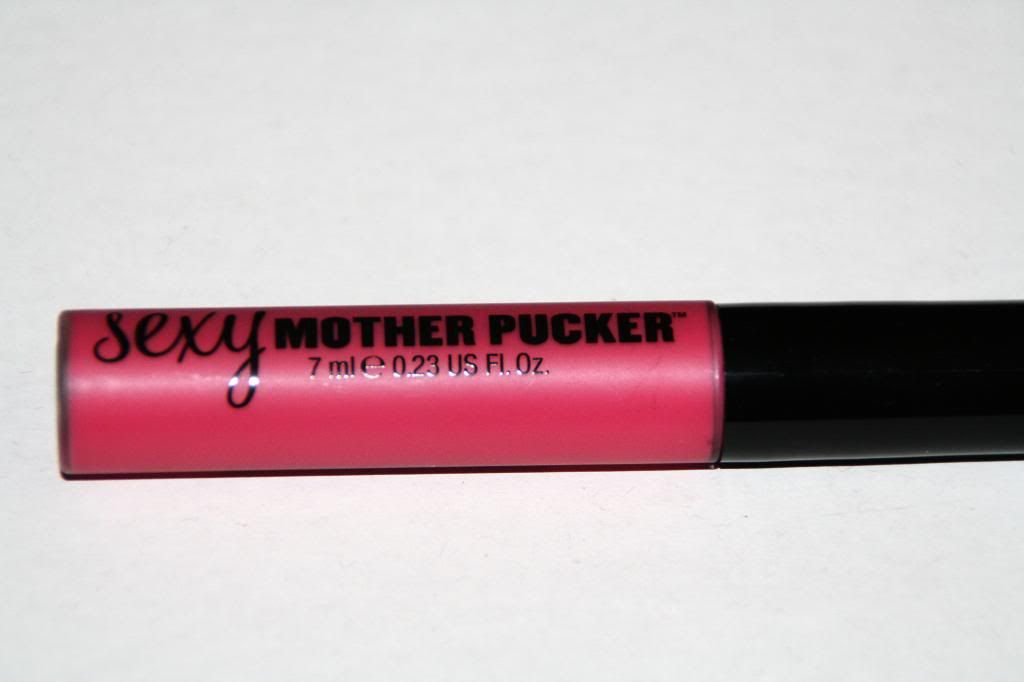 Although I'm quite a big Soap and Glory fan, my foray into their make-up range has been limited to this lip gloss which came in a set and a mascara which came as a freebie in a magazine. You've got to hand it to them, though, that as far as product naming goes, Soap and Glory aren't exactly afraid to take risks!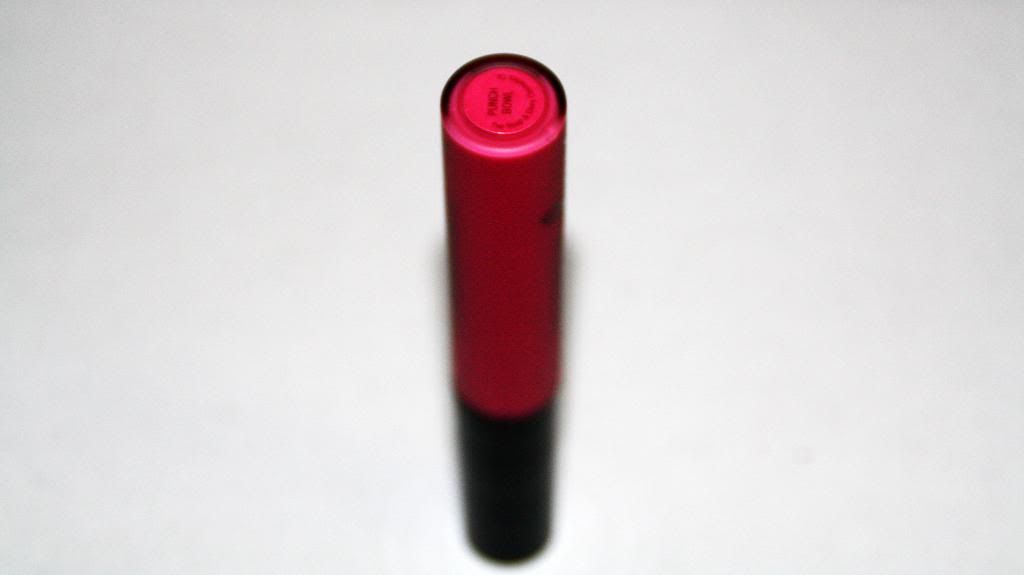 The shade I got here is "Punchbowl" - apologies for the slightly blurry photo above. Punchbowl is a bright magenta pink, but don't let the colour in the tube scare you, as it translates as a slightly sheerer, milkier colour onto the lips.
One thing I didn't know before I tried this, but that I realised VERY, VERY quickly upon application, is that this is a plumping gloss. Yes, one of those that make your lips tingle and sting as soon as they get in contact with your lips. I can't deny that there is a certain plumping effect to my lips. It feels like I'm naturally pushing them out a little more without even realising - just to get rid of that feeling that I'm being stung by nettles. The sensation lasts about 15-20 minutes after application and comes back (albeit a lot weaker) with each re-application.
Soap & Glory Sexy Mother Pucker Gloss in Punchbowl - swatch on hand
Soap & Glory Sexy Mother Pucker Gloss in Punchbowl - swatch on lips
The swatches above show quite clearly the milkiness that I mentioned earlier. Personally, I find that it adds to the colour and it also makes it a loss more wearable than a full on neon pink.
Stinging sensation aside, I actually really rate this gloss. It's easy to build colour to a desired level which is rare in glosses and it's not overly sticky either. Constant reapplication is unfortunately unavoidable as with every gloss.
If it wasn't for the plumping effect which I really don't like, now that the novelty factor has worn off, I'd be wearing this gloss pretty much all the time. If the stinging of plumping glosses doesn't bother you, then I'd definitely recommend you give this one a try!
A tube of Sexy Mother Pucker gloss costs £9 and you can find it
here
.