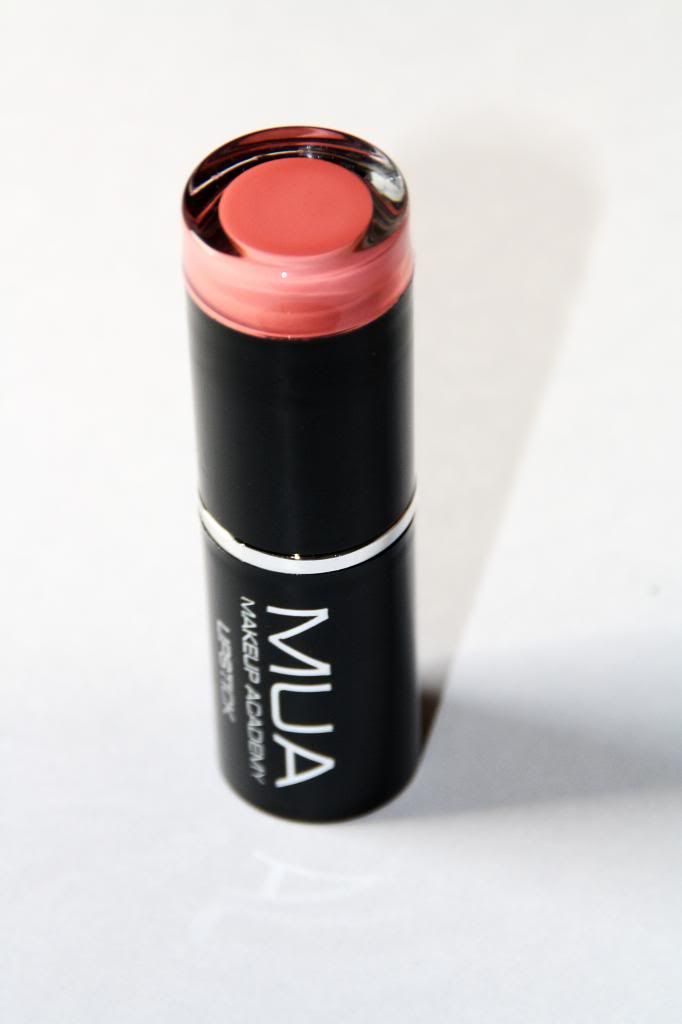 Everyone loves a good bargain and when it comes to budget prices, MUA are hard to beat. With a price of £1 per lipstick it was hard not to buy the entire range at once, but I thought I'd ease myself in with this peachy apricot shade called "Juicy".
While it doesn't look like it from afar, the packaging certainly reflects the price point. It's a bit flimsy and the twist up mechanism broke after two uses. Having said that, it would be unfair to judge a product this cheap on the packaging would be pretty unfair.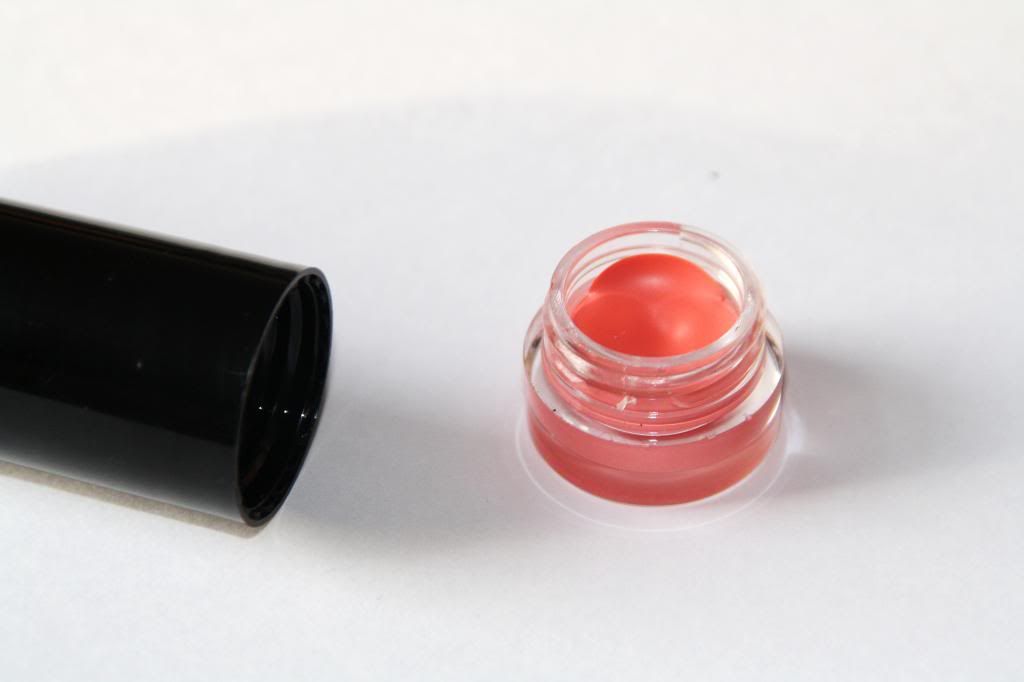 On the upside, the lid stays firmly shut even when the lipstick's being bashed about in a handbag. I also really like the detachable plastic container on the end which houses a little bit of extra product. This makes it very easy to find the shade you're looking for when digging around in your make-up stash and it's something I've not seen from any other brands.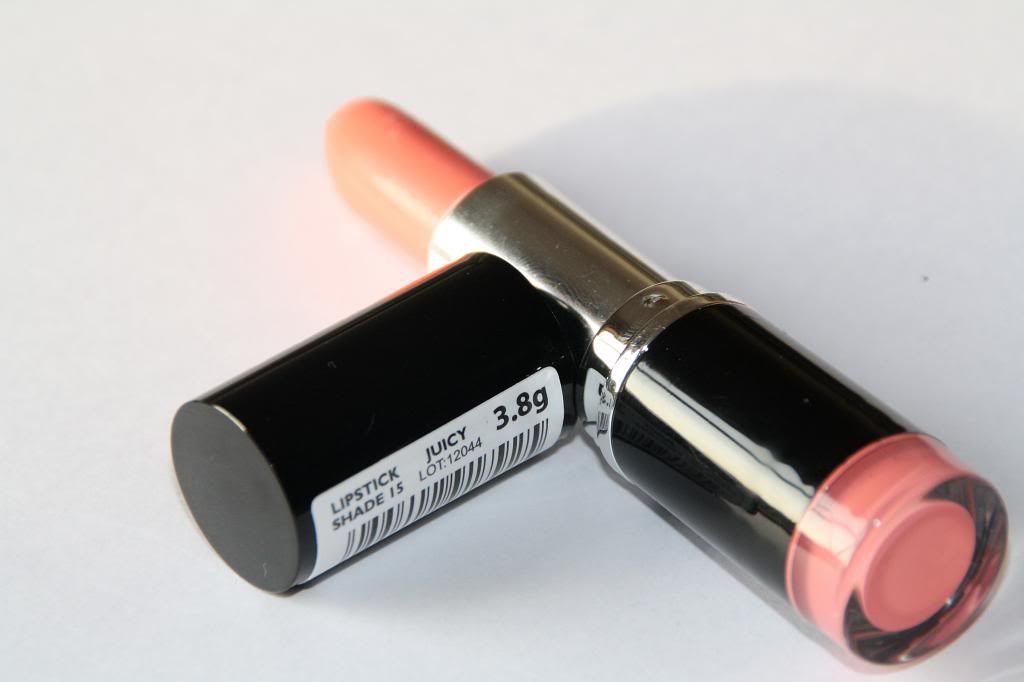 The texture is extremely smooth and creamy and is an absolute pleasure to wear on the lips. Unfortunately, it also applies a bit streaky, but that could be down to this particular shade. I was more than a little surprised to see how the shade translates from bullet to the lips. What looked like a soft apricot in the tube applies as an almost neon orange with cool pink undertones.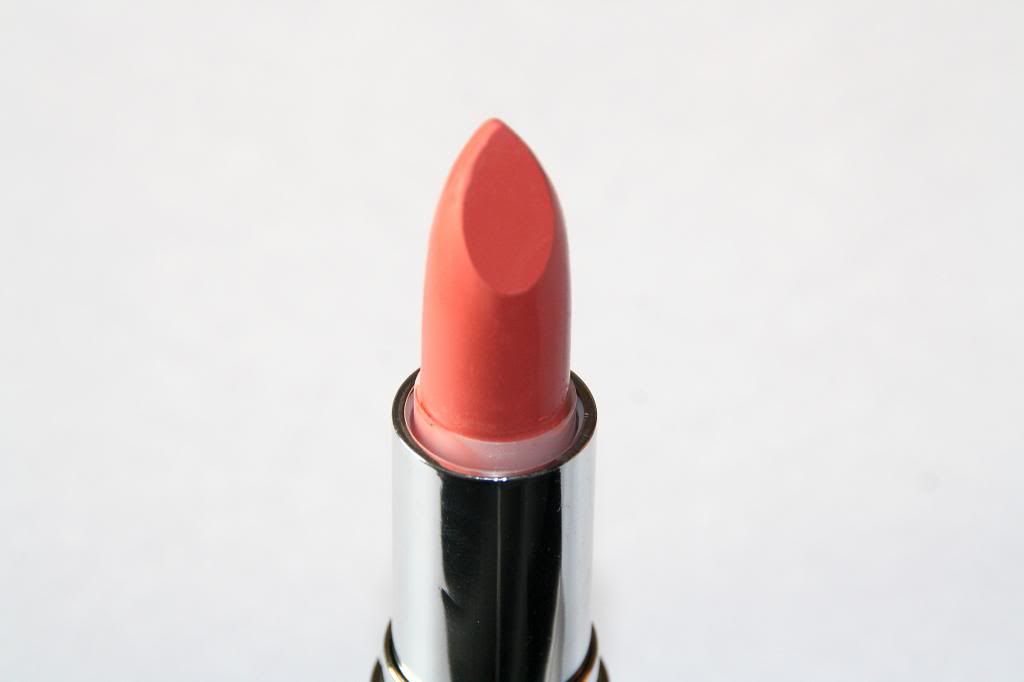 In practice, that sort of bright, in-your-face colour just doesn't suit me at all. Add to that the streaky application and I just haven't got much use out of this at all.

MUA lipstick in Juicy, in natural light (left) and with flash (right)
Even though I didn't get on with this particular colour, the soft and creamy texture as well as the heavy pigmentation means I'll certainly be trying a few other MUA lipsticks in future.