Full size: £59.00 for the eye mask / £54.00 for the eye cream
Rating: 2.5/5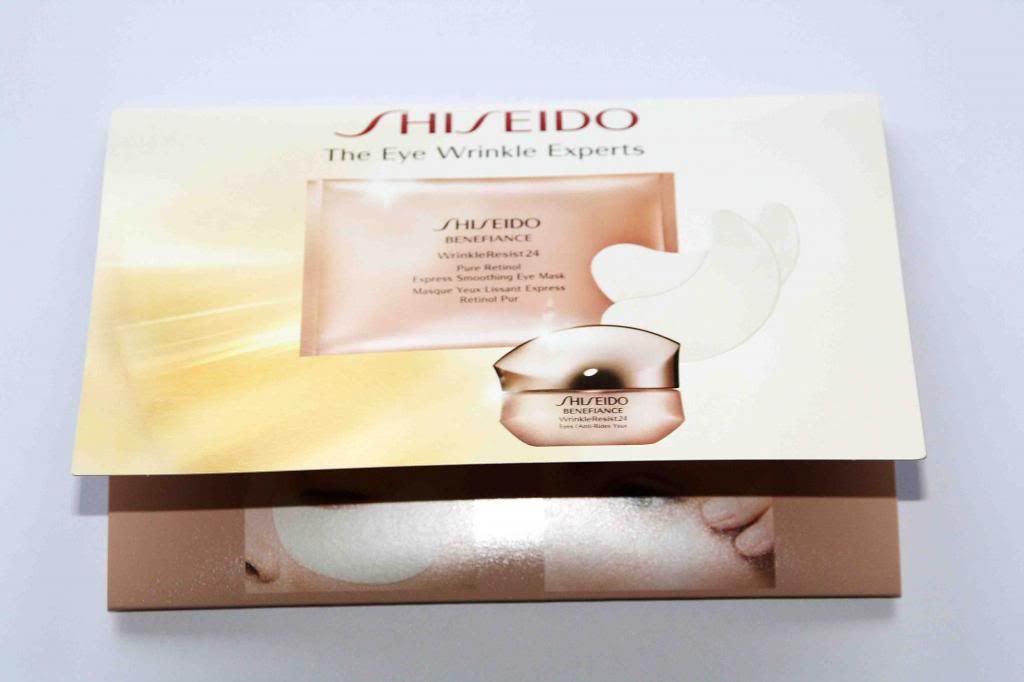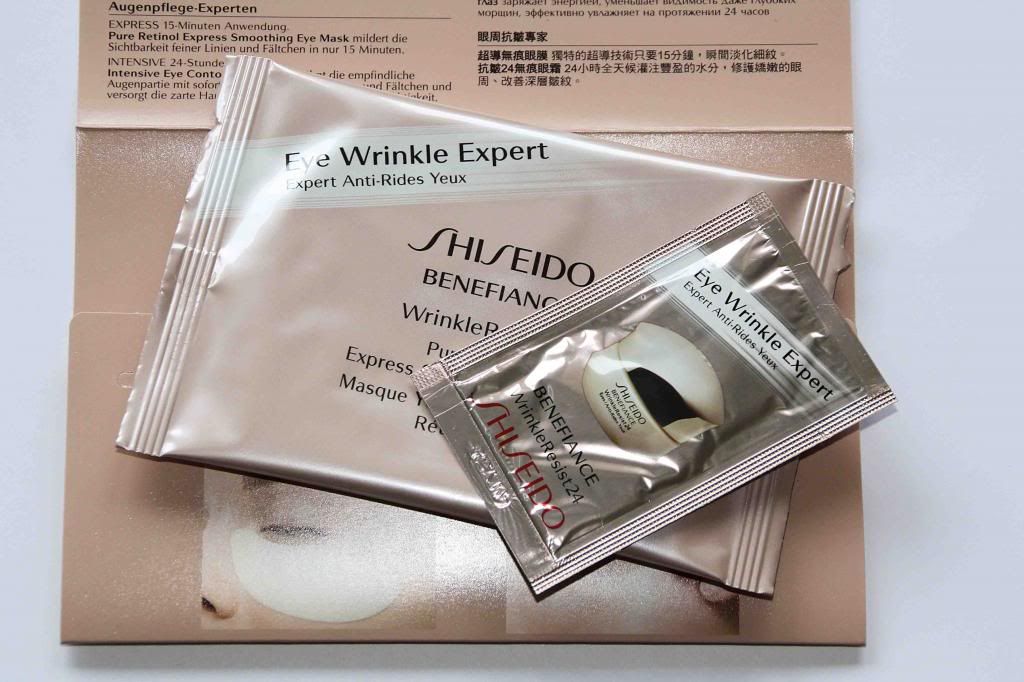 This was a lovely little set of samples containing one application of a stick-on undereye mask, as well as a sachet of eye cream which lasted me a good week or so. The mask was an absolute pleasure to use and felt very cooling and hydrating while I let it work. Afterwards my eyes seemed a bit perkier and depuffed, but the effect had vanished the following morning. The eye cream was incredibly rich and left a greasy film under my eyes, so I could only use it at night. Otherwise my concealer would literally just slip straight off my skin. While they were both nice products, I don't think that the exorbitant price tag is by any means justified, hence the low rating.
Full size: £30.00
Rating: 3/5
This was really lovely and moisturising without being sticky or greasy at all. While I personally prefer my body lotions to be scented, this might hold a certain appeal to those who don't like their body products to overpower their perfume - or those who simply have a sensitive nose. Just like with the Shiseido sample above, my only problem with this is the price tag. I just wouldn't be able to justify spending £30 on a tube of this when I can get great body lotions or butters for a tenth of the price.
Full size: £48.00
Rating: 5/5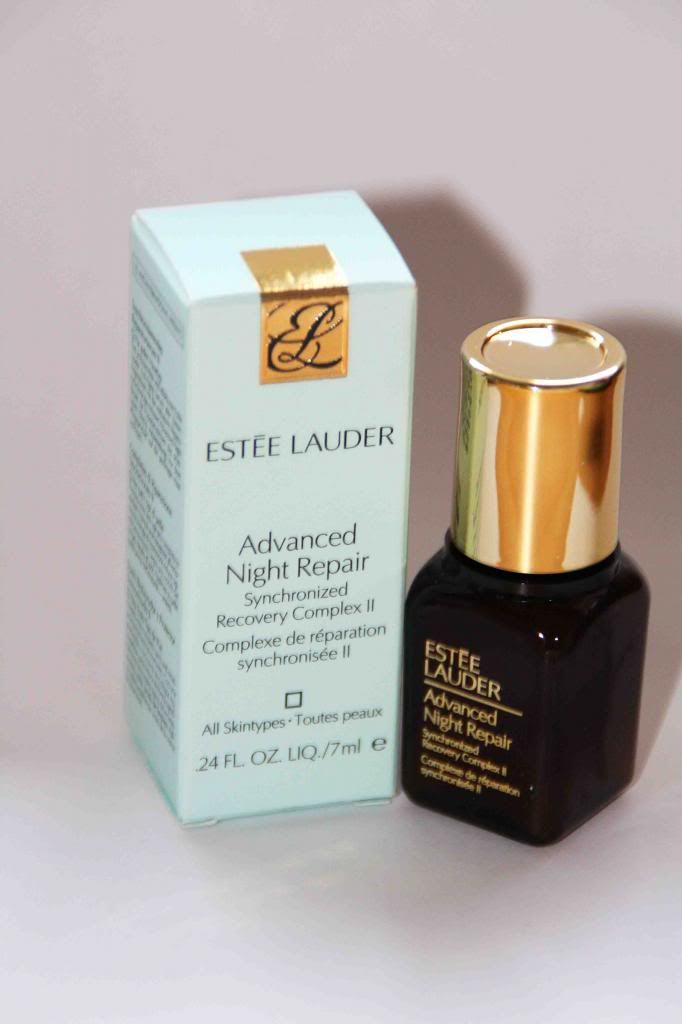 Every time I get a sample of this somewhere my eyes immediately light up. This serum is simply magical. It never looks better than when I apply this before my moisturiser every night. It's smoother, softer and skintone is more even. I swear that one day I'll invest in a full size of this, but till then I will relish every last drop of my sample.
Full size: £9.50
Rating: 4/5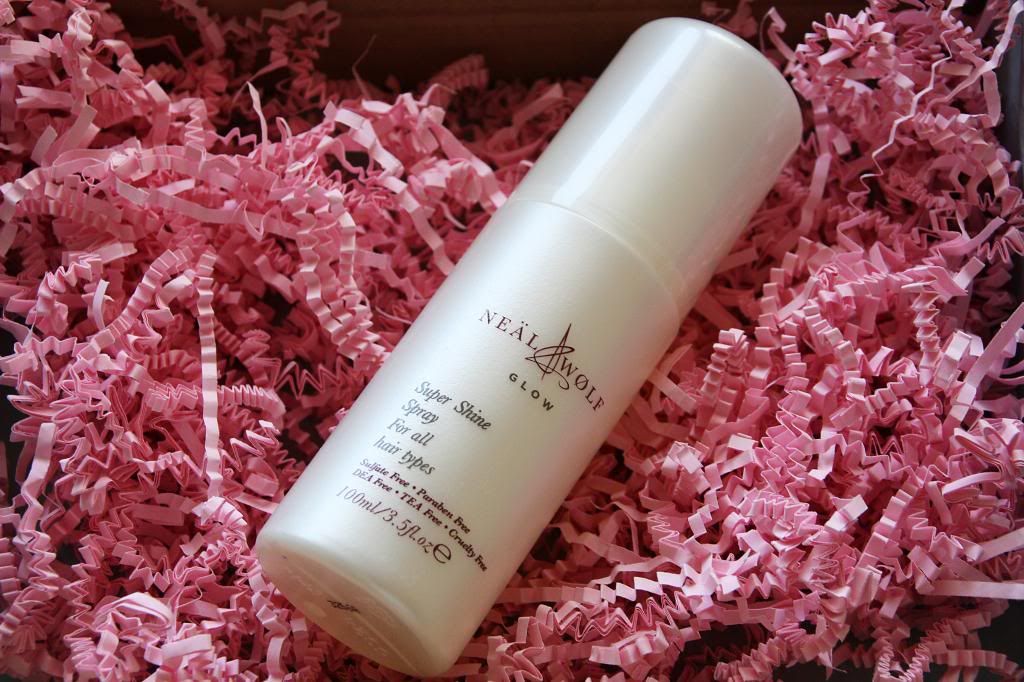 I wouldn't necessarily call this an essential, but it's a nice little product to have on special occasions. It's shiny without being glittery or sparkly and has an amazing fruity scent that lingers on the hair for a fair bit after application. It doesn't weigh hair down or make it greasy as long as you're not overly generous. I'm not sure I'd purchase the full size, as it's not a product that's missing from my beauty routine, but I'll thoroughly enjoy using up the sample I've got.
Full size: £13.75
Rating: 4.5/5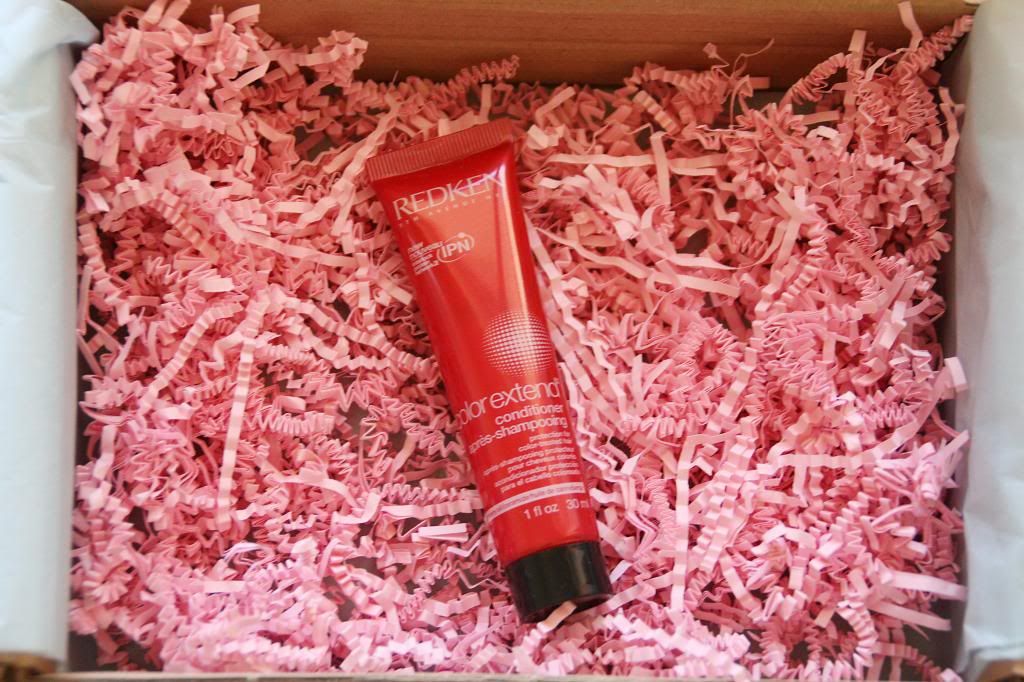 This was such a joy to use! It instantly restored my damaged, bleached hair and made it incredibly soft. I'd even say my hair felt stronger and a bit thicker after using this, I'm absolutely amazed. I'd say it's probably a touch too intense for daily application, but if used every other wash it works a treat. This is one I want to get my hands on for the full size.
Full size: £28 for the Cleanse Balm, £23 for the Purity Balm and £16.50 for the Foot Balm
Rating: 4/5
I didn't expect to be quite as impressed with these little balms as I am, as the samples were quite small. The Cleanse Balm only lasted for four applications, but was coincidentally also my favourite out of the bunch. It dissolved make-up in a flash and left it feeling simultaneously cleansed, soothed and nourished. This is one I'll definitely be looking into purchasing a full size of! The Purity Balm works really great to deeply moisturise the skin. I apply it on my face at night and I'm not going to lie: It turns my face into an oil slick! Come morning, however, everything has been absorbed and my skin is wonderfully plumped and softened, but as it's so rich, one application every 2-3 days is usually enough.
The foot balm is my least favourite, as it takes a little bit of effort to work it in, but it's still a really, really lovely product!