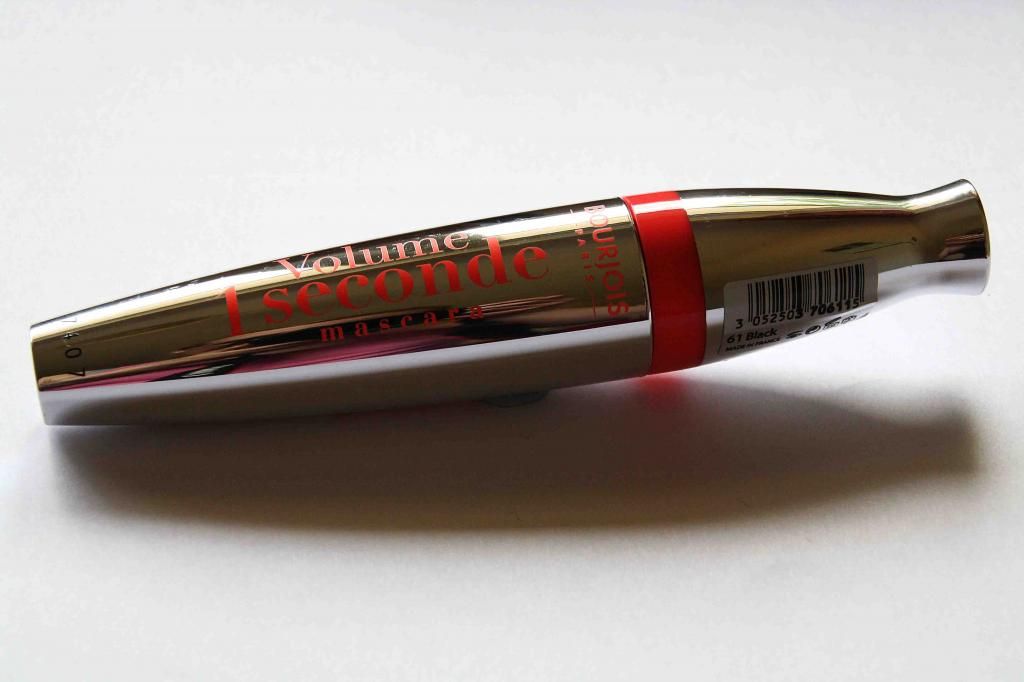 This mascara has only popped up on drugstore and supermarket shelves not too long ago and already it's received rave reviews left right and centre. I've even seen it compared to my ultimate holy grail mascara, the Benefit "They're Real!". At a fraction of the price, it seemed to good an opportunity to pass up on the chance to try this possible alternative!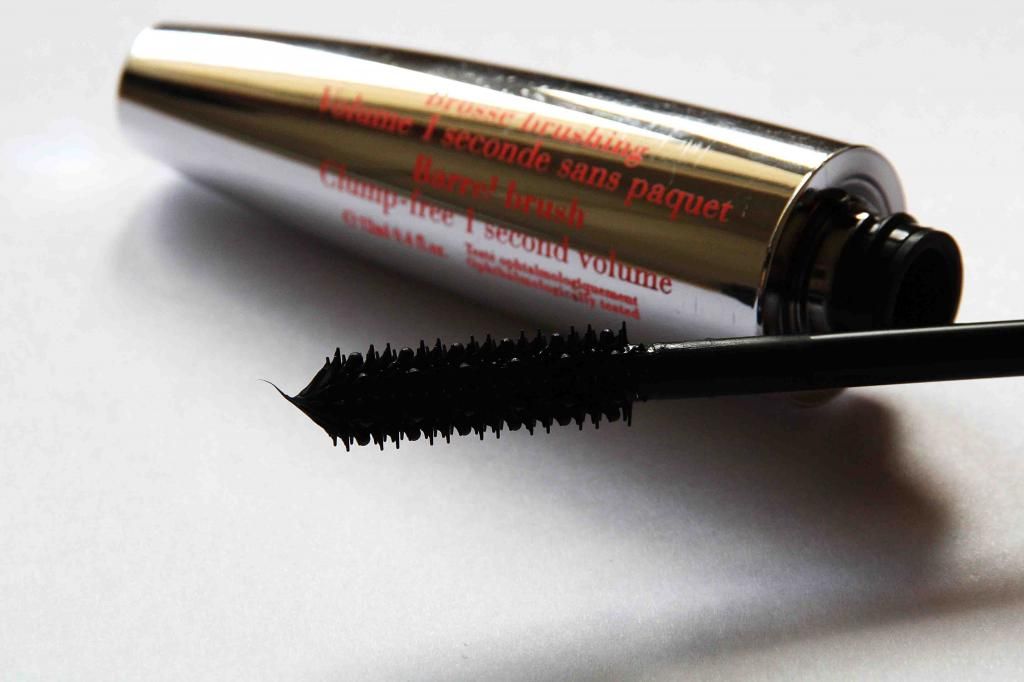 Just as I thought I'd seen everything when it comes to different types of mascara wands, along comes this strange contraption. It's essentially a big rubbery brush, but in addition to that there are lots of tiny little rubber balls interspersed between the bristles. I can't say I've ever had the feeling that my mascara wand is in need of lots of little rubber bubbles, but hey, don't knock it till you've tried it!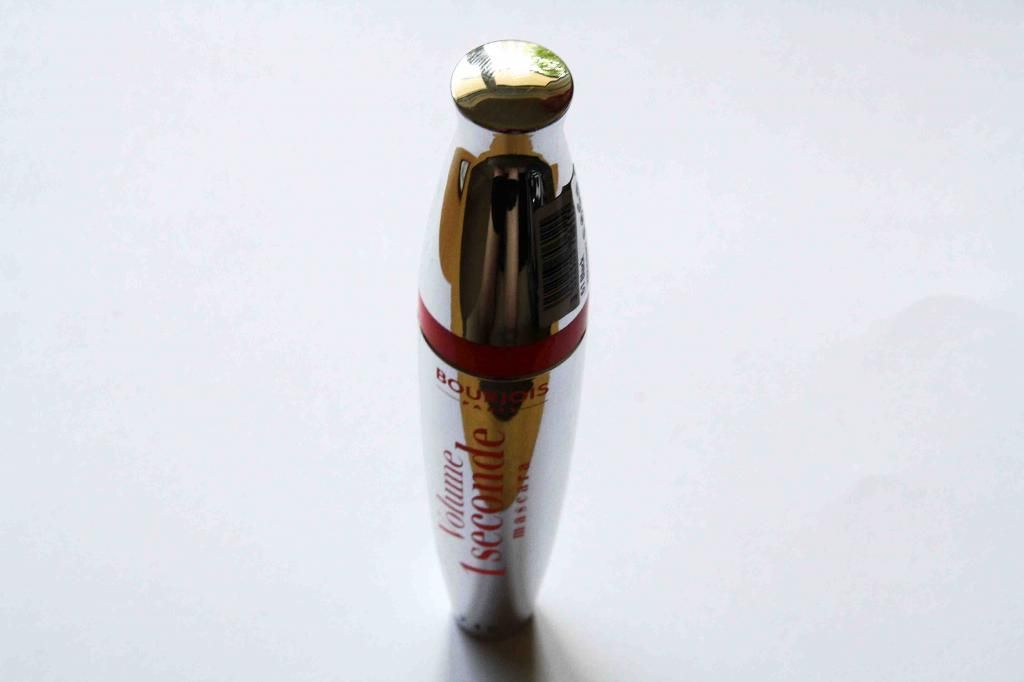 On the lashes the brush feels very grippy and does a really great job at lengthening the lashes while still giving definition and separation. You can add a few coats if it's volume you're after, as it layers very well, but I usually go for just one coat.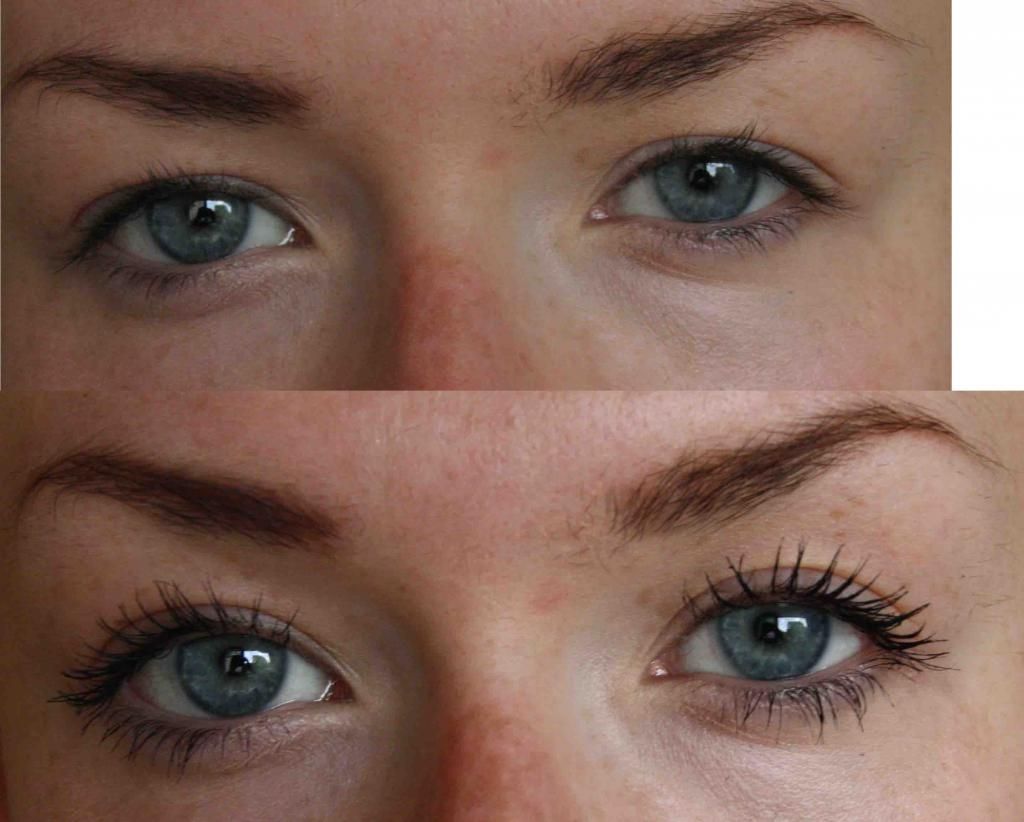 Top: No mascara; Bottom: Bourjois Volume 1 Seconde Mascara
The finished result is a very defined and natural look, which I'm a great fan of. I can definitely see where the comparison to "They're Real!" comes from, even though I find the brush of the mascara wand to be a lot more difficult to maneouvre and as it doesn't have those little bristles at the top of the wand like Benefit's offering, it's a lot more difficult to get into the little corners.
Having said that, this is probably my favourite drugstore mascara I've ever tried and unlike the Benefit mascara, it comes in a waterproof version as well. It lasts well all day without flaking or smudging, and at £9.99 (currently on an introductory offer of £6.99) it's very purse friendly, too!