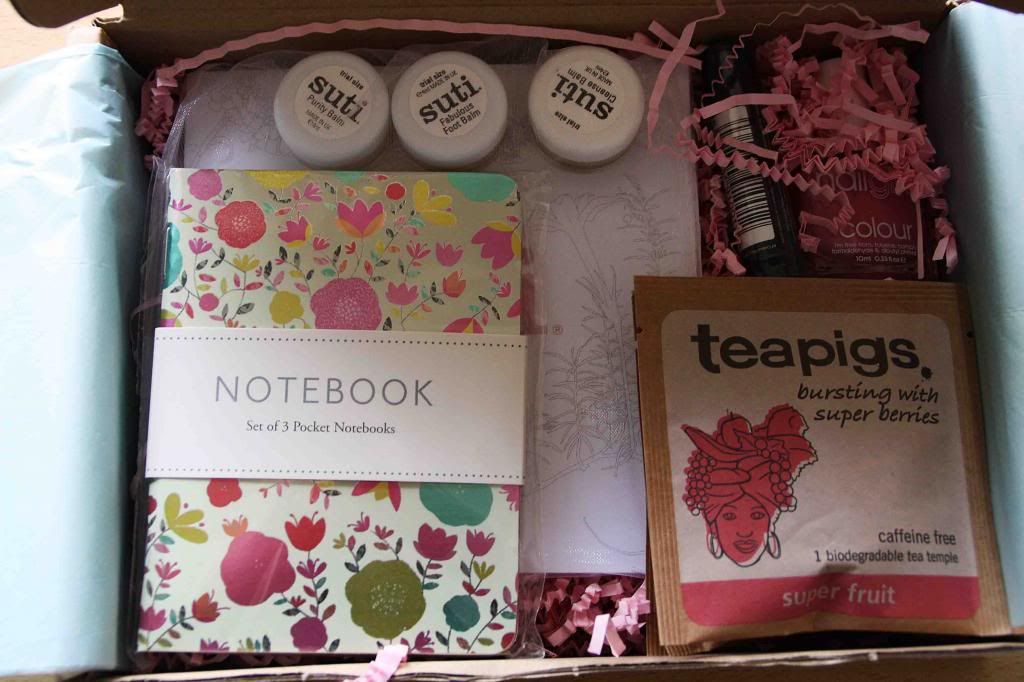 Just like last month, Love Me Beauty's menu choices for May didn't get me particularly excited, either. But seeing as I did end up positively surprised last time around, I opted against skipping the month and chose the third Edition, as I found that one the most appealing. I'll be honest from the start and say that there was no element of positive surprise when I opened this box and for the first time since the very start of my subscription (almost a year ago!) I feel disappointed with the contents of my box.
Full size: £13.50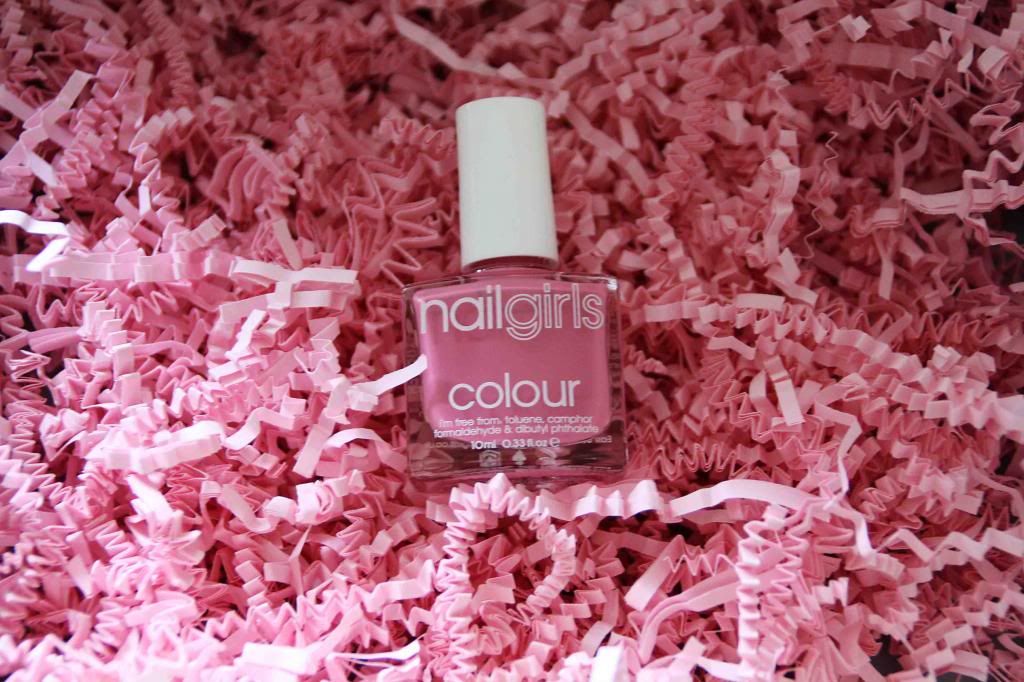 This is probably my favourite product in this month's box. After getting rid of all the polishes in my collection that had become crusty and/or separated, I was left with a gaping hole in the "soft pinks" compartment, which this nail polish will fill nicely. I've never heard of the brand Nail Girls before, but I'm more than happy to give them a go. The brush is nice and wide and upon first inspection the polish seems to be nice and thick and non streaky. This product was featured in all three Editions.
Full size: £2.98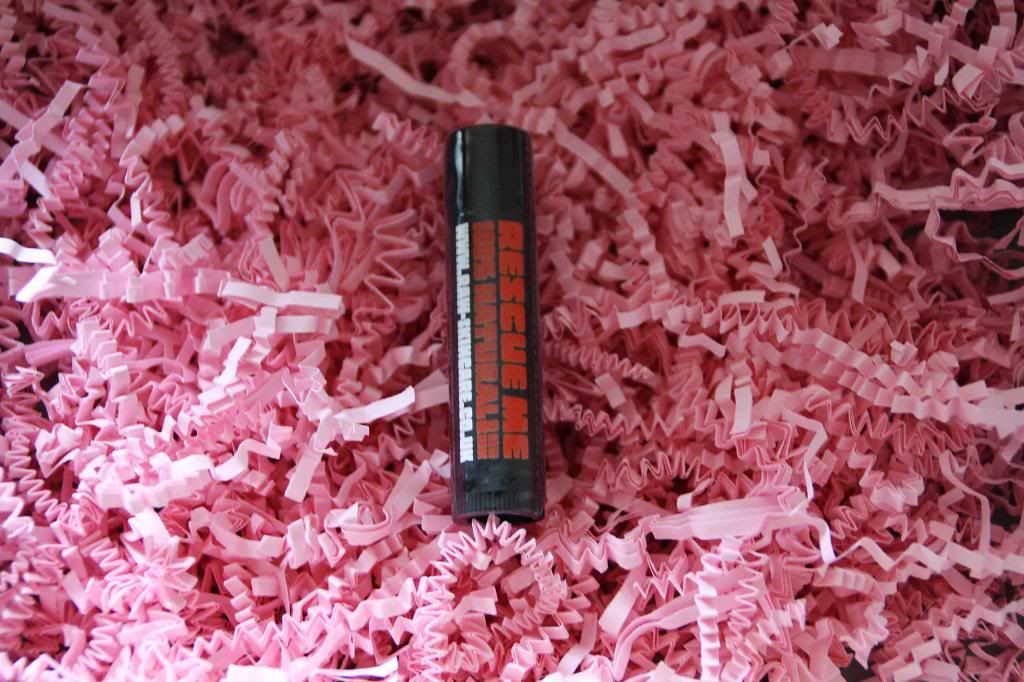 I didn't really fancy the mint or the ginger lip balm that was available in the other Editions (they're both tastes and smells that I don't really like), so I went for the deeply moisturising option instead. I always manage to lose my lip balms, so I'm happy to have another one to keep me going for a bit, especially seeing as Raw Skincare is yet another brand that's completely new to me. It has that typical natural lip balm texture, which is a little waxy and grainy, though it's fine once you've had a little bit of time to get used to it. I like that it's non-greasy, but I'm not sure it would really manage to rescue my lips if they were as dry as they get in winter, as it doesn't really feel all that moisturising.
Full size: £5.00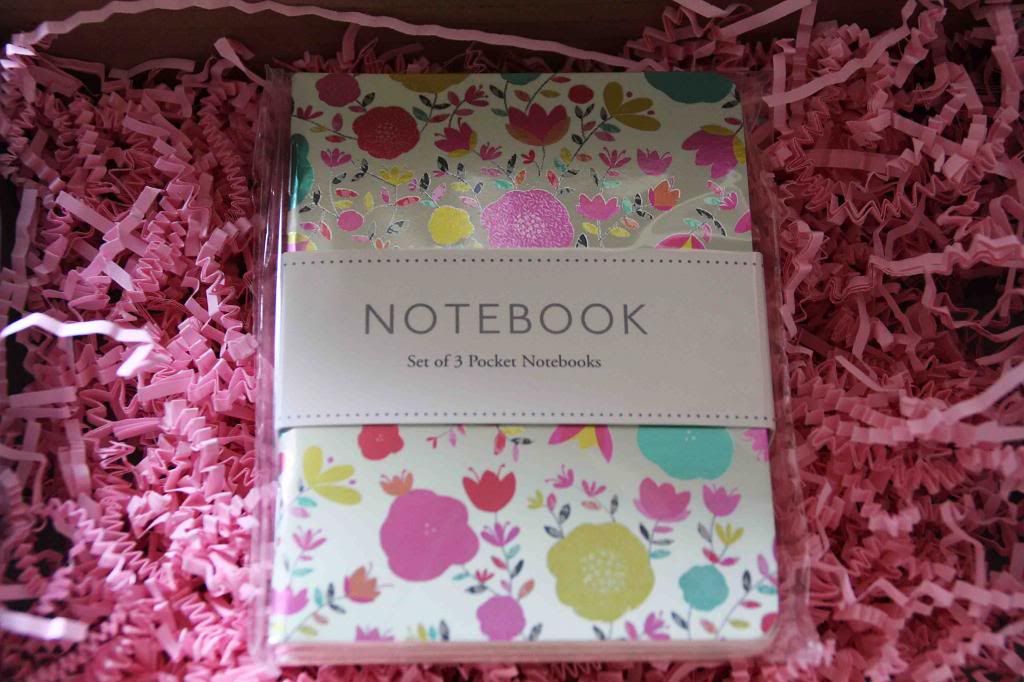 This product has actually genuinely annoyed me this month. While it's a nice design and I'm sure I'll find a way of using all three of the little notebooks, they just do not belong in a beauty box. I've always said that I like it when subscription services think outside the box a little bit, like when they included vitamin supplements for skin and hair, but this is just a step too far. If I wanted a notebook I'd go to WH Smith or Paperchase and I'd get myself a notebook. It's got nothing to do with beauty and is just a completely random space filler in this month's box.
Half a trial pack / Value: £3.25
On to the next disappointment. I was really looking forward to trying this pack of three balms, but my excitement diminished when I saw the size of the samples. They're just so tiny! I reckon I'll get about 2-3 applications out of each, which isn't really enough to judge a product's efficacy. Suti actually sell this trial pack on their website, but on there it comes with two face oils and a moisturiser as well, so I feel a little cheated out of half of the products, especially as it's advertised as being the full trial pack on the card that came with my box. To be honest with you, I probably would have preferred to just have one larger sample than those three tiny little ones.
3 Tea Envelopes / Value: £1.95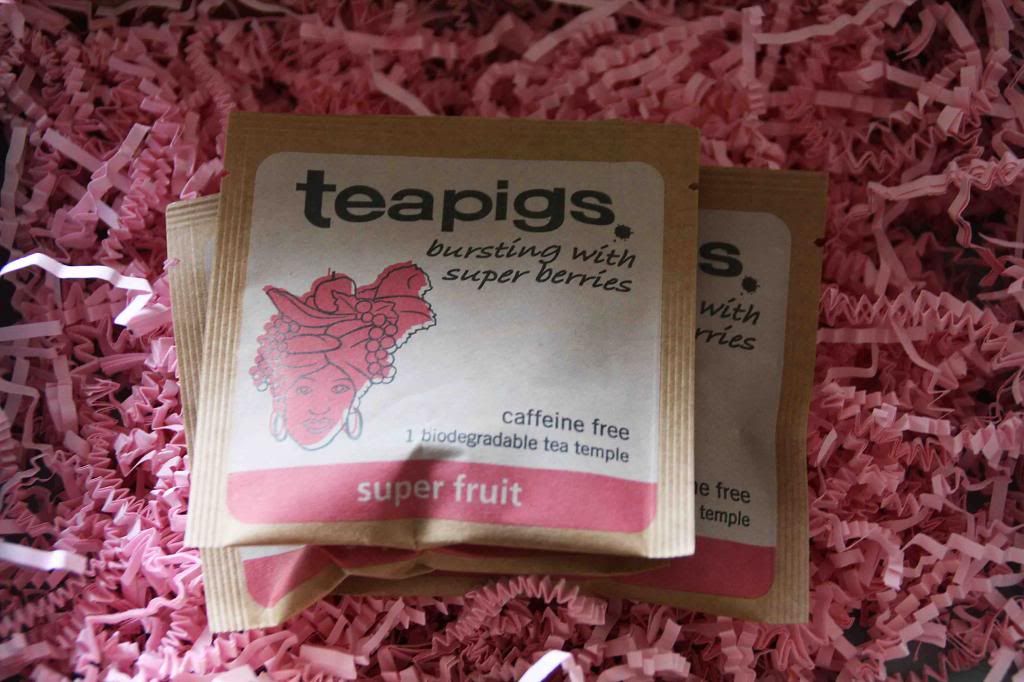 This is another product I'm really annoyed with this month. It's not the first time I've seen tea in beauty boxes and while I can see the connection if you're going for a "health and beauty from within" angle, it's okay if it pops up as an extra - but not if it's considered to be one of my beauty samples! Granted, I've wanted to try some Teapigs tea for a while, so I'm happy to finally have some to try, but I would have much preferred to have another cosmetic product in my box instead.
Total value: £26.68
This month's box gets a big fat, thumbs down from me. I can deal with the minuscule balm samples, but having not one but two products in my box that are completely unrelated to beauty has really annoyed me. Thankfully I'm really looking forward to using the nail polish once my nails have healed up a little bit, so that alone has made this box worth it for me. I guess we've been really spoilt with Love Me Beauty boxes over the last year. Every month there would be three to four full sized products and almost all of them were absolute hits, so it was only a matter of time before they started to not live up to their high standards. Box value has also been steadily decreasing over time and while I'm not one to only demand super high-end samples (not that I could afford to buy the products anyway), I do feel like I'm getting less bang for my buck lately. I really hope that Love Me Beauty will be back on form again next month.