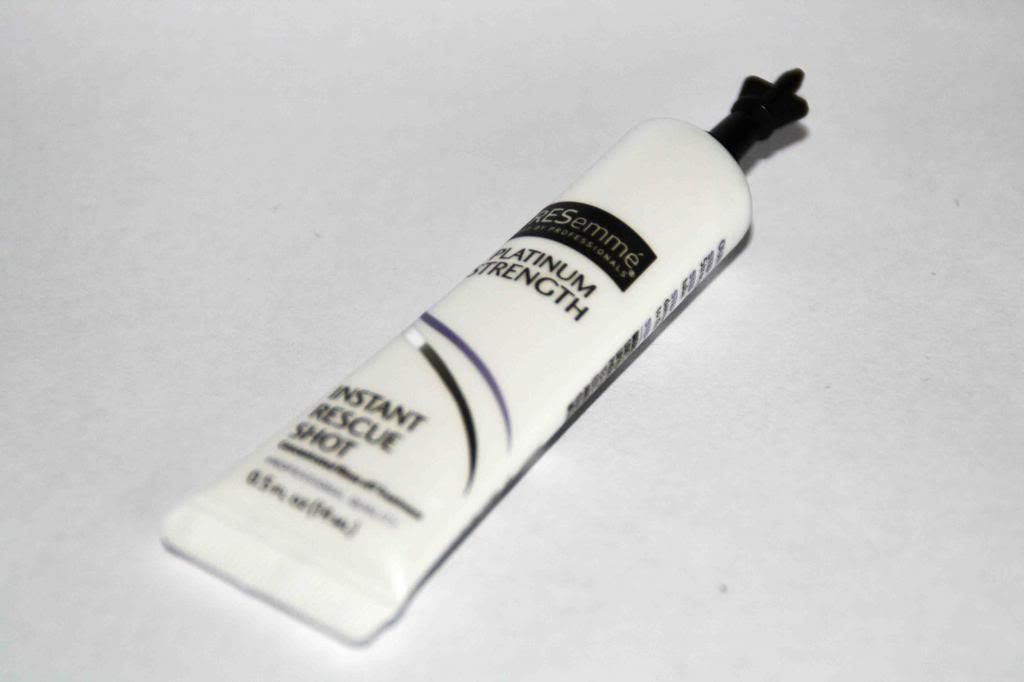 Even though TRESemme is not normally a brand I gravitate towards, I love the idea behind this little one pop hair mask. There are times when your hair just needs a little extra boost, but you don't necessarily want to invest into a whole big tub of hair treatments and for those times this is just ideal. It's like a face mask in a sachet, just applied to haircare.
The little mini tube has a lid that snaps off, so once it's opened you've got to use the whole thing, but I found the amount to be absolutely perfect for my shoulder length hair. If you've got short hair you would probably be able to get two applications out of it, although it might go a bit dry and crusty at the top if left opened for a long time.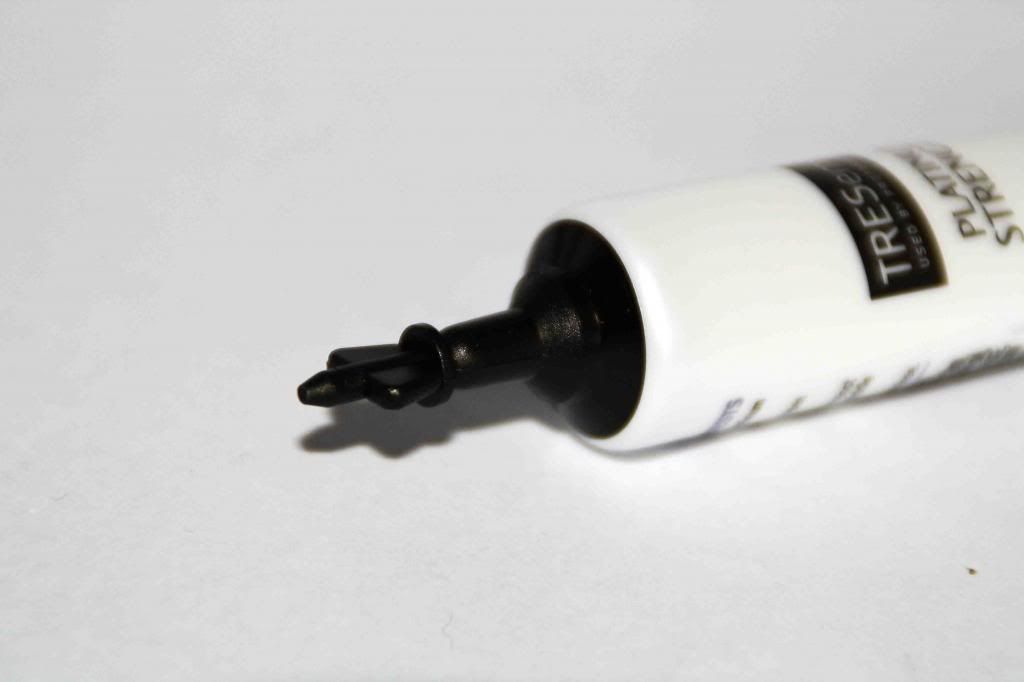 I love a product that does exactly what it says on the tin and that's what this is. I smoothed the silky cream over my hair at the start of my shower, did all my other showery bits, stood under the water aimlessly for a bit (I can't be the only person doing that) and then rinsed it off. The results were smooth and nourished tresses and my hair ends in particular had really benefitted from the extra TLC.
I think this would be a brilliant product to pop into your suitcase when going on holiday and every last millimetre of luggage space is valuable.
The TRESemme Platinum Strength Instant Rescue Shot is an absolute bargain at £1.99 each.