It's been a while since I last did a nail post, mainly due to the fact that my nails have been incredibly weak and brittle lately and I didn't feel like drawing attention to all my snapped off finger nails by painting them any bright colours. Maybe it's time to get myself a bottle of Nail Envy to build them back up a little?
Either way, spring has officially sprung and that means there's no more reasons to hold back the pastels and the brights.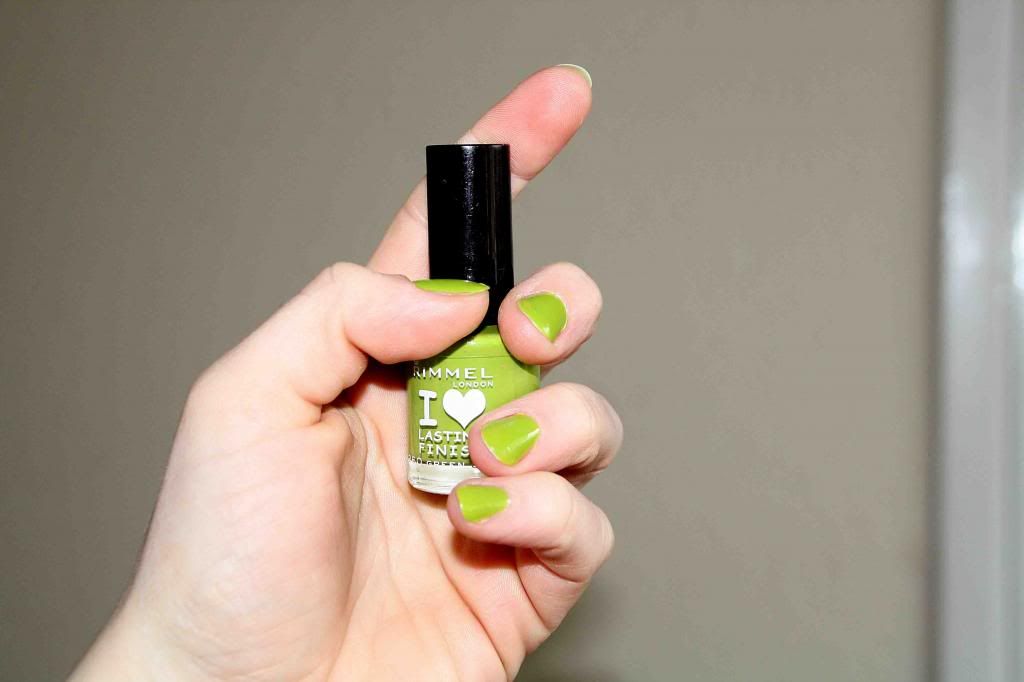 Rimmel polishes are highly underrated in my honest opinion. Their brushes are nice and wide which makes painting your nails a breeze and the formula requires no more than one coat on the darker shades and two coats on the lighter ones.
What I like in particular about this bright green shade is that it's quite a unique shade you won't find very often. Greens tend to be either very dark, or light and milky, but this is a really bright, in-your-face variation that just screams happiness and spring.