I find that, while they're all incredibly cheap, elf brushes tend to be a bit hit and miss. Their Kabuki brush is one of my favourite make-up brushes I ever bought, but unfortunately, this one is more of a miss for me.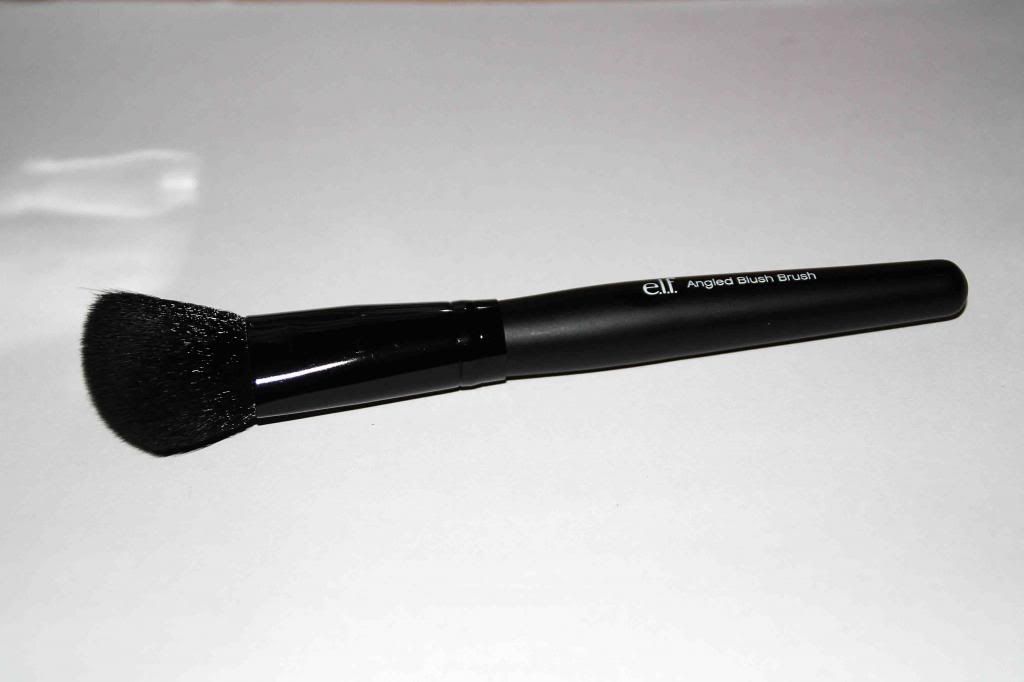 The main problem here being that the bristles are just a touch too hard and stiff. They're by no means scratchy, but they tend to pick up way too much product and I end up tapping and swiping away loads before I'm comfortable enough putting this anywhere near my face. They also make blending incredibly difficult. There's a place for stiff bristles on brushes - on angled brushes or liner brushes, for example, where a clear and defined line is key. But the last thing I want is a clear and defined stripe of blush down the side of my cheek!
On the plus side, the brush has held up well to frequent washing and there's been hardly any splaying at all. Nevertheless, I think I'm going to be replacing this one with a Real Techniques brush very soon.
ELF Angled Blush Brush retails at £3.95 - you certainly can't complain about the price!