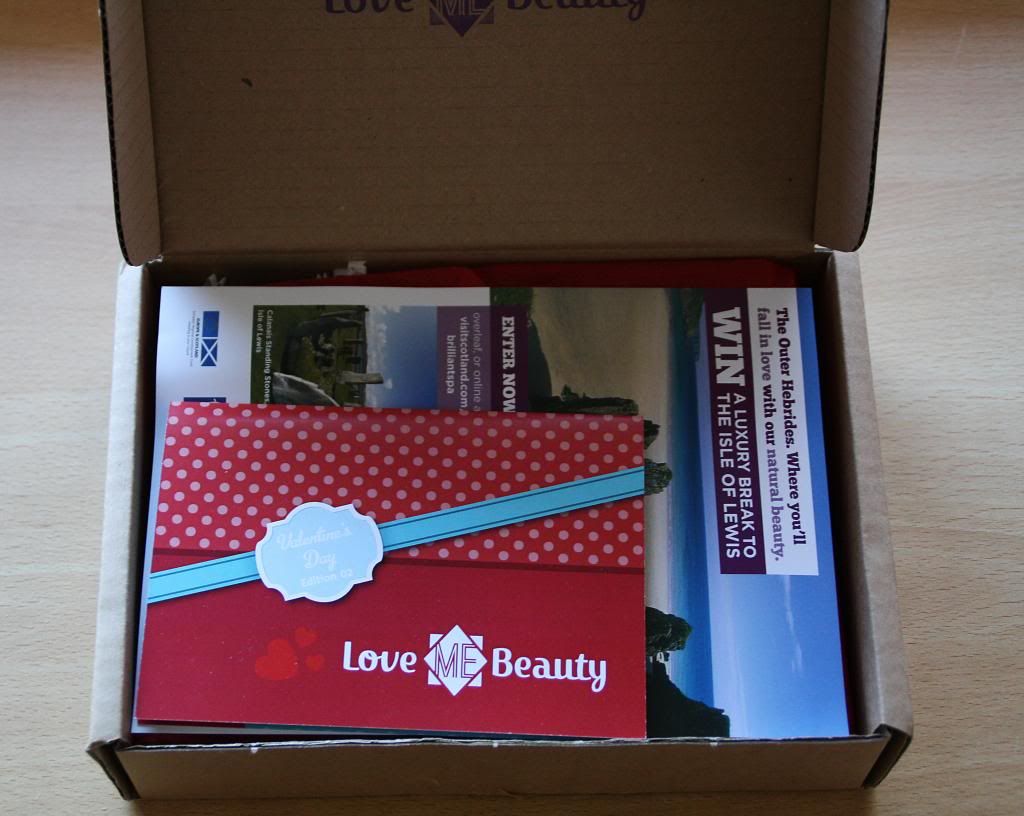 Hooray, we finally, finally have internet at our new home! When the Virgin man came over on Friday this week I literally couldn't have been happier. This month's Love Me Beauty Box arrived on Monday and the pictures have been sat on my computer waiting to be uploaded and talked about all week.
This month saw the inclusion of a surprise product for the first time ever - the only thing the subscribers knew was that it would be a hero product from a previous box. This is something that had me slightly worried, as I'm not a huge fan of repeat products, but I needn't have panicked as I got something I loved the first time around and used up every drop of.
Full size: £12.00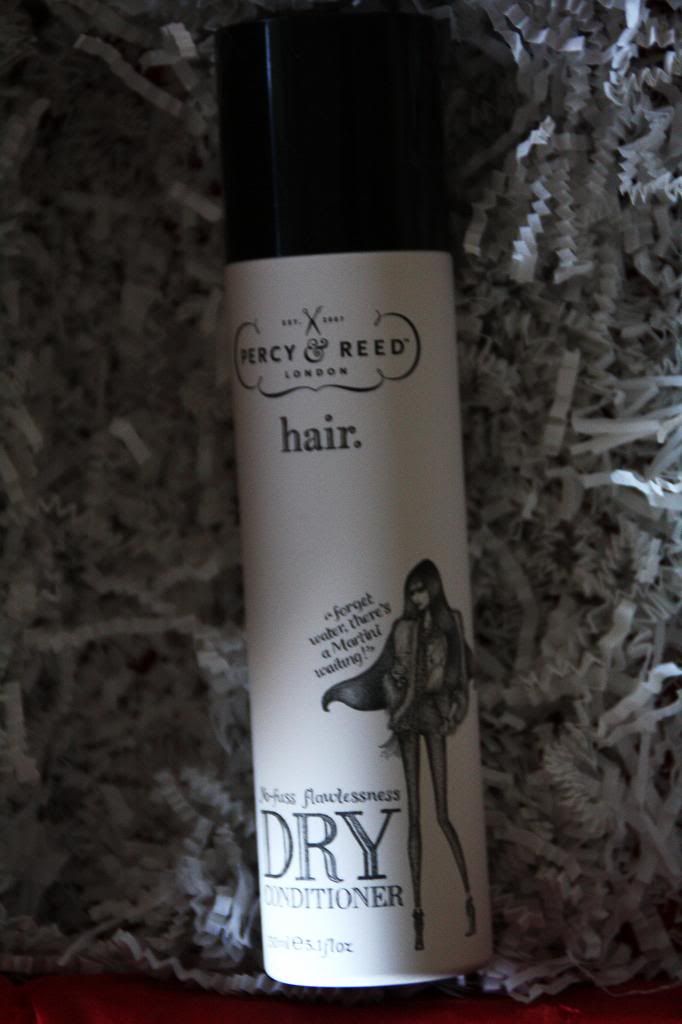 I've certainly heard of dry shampoo before and I'm not entirely sure how I'd survive without it to be honest, but dry conditioner? I gave this a quick spritz yesterday and it's pretty impressive stuff. It is literally like instant softness in a can. A spritz of Batiste followed by a spritz of this and who needs to wash their hair ever again? (Okay, maybe that's going a step too far) I also own a styling creme by Percy & Reed which came with a magazine and both products are awesome, so it's definitely got me hooked on trying more from the brand.
Full size: £24.00 for 200ml / Sample value: £3.43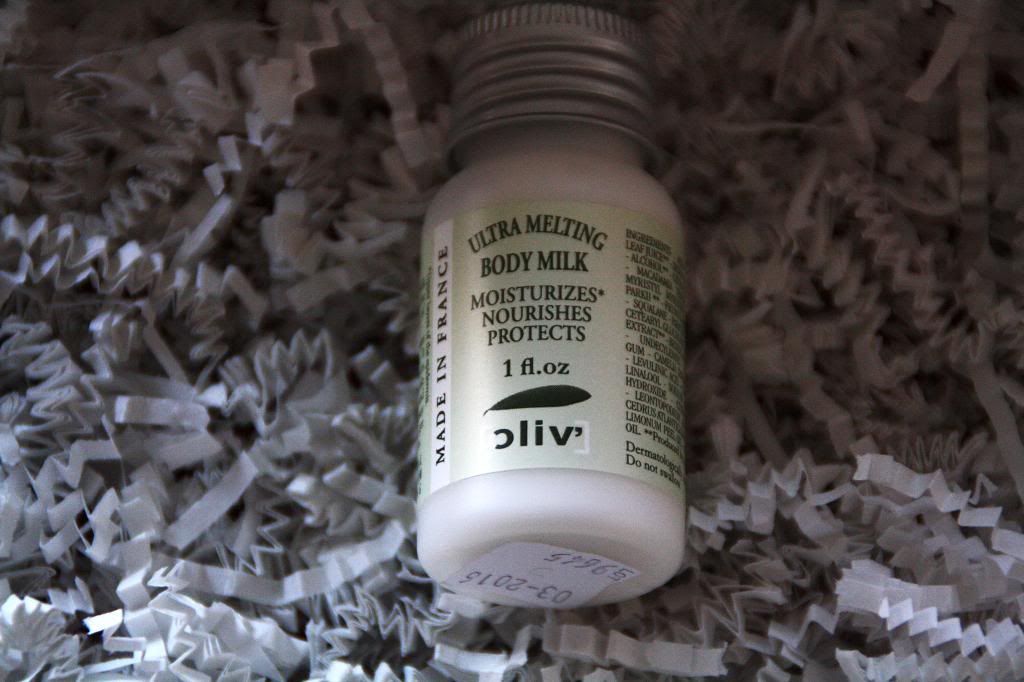 La Claree is not a brand I've ever heard of before and I could only find a link to their French website, though they do seem to ship to all of Europe. The body milk has a very light and airy texture, but is nonetheless rich and moisturising. It has a very soft, soapy and slightly almondy smell and is overall a very lovely product. Shame I had to throw half of my sample in the bin, because after two applications it's nigh on impossible to get the rest out of the packaging. I see the idea behind the pretty little mini bottle, but it just doesn't work in dispensing the product!
Full size: £4.95
This is yet another brand that's completely new to me and from the looks of it it can't be a very big company, as the label looks like it's literally been printed on someone's home printer. The balm is quite hard and waxy in texture and I do wish it was slightly softer, as that would just make it so much easier to pick up. It has quite a strong scent of essential oils, but as you only use small amounts at a time, it tends to diffuse quickly. I've used it overnight on my lips, as they get a bit dry in this horrible weather and have woken up with soft lips every morning.
Full size: £15.00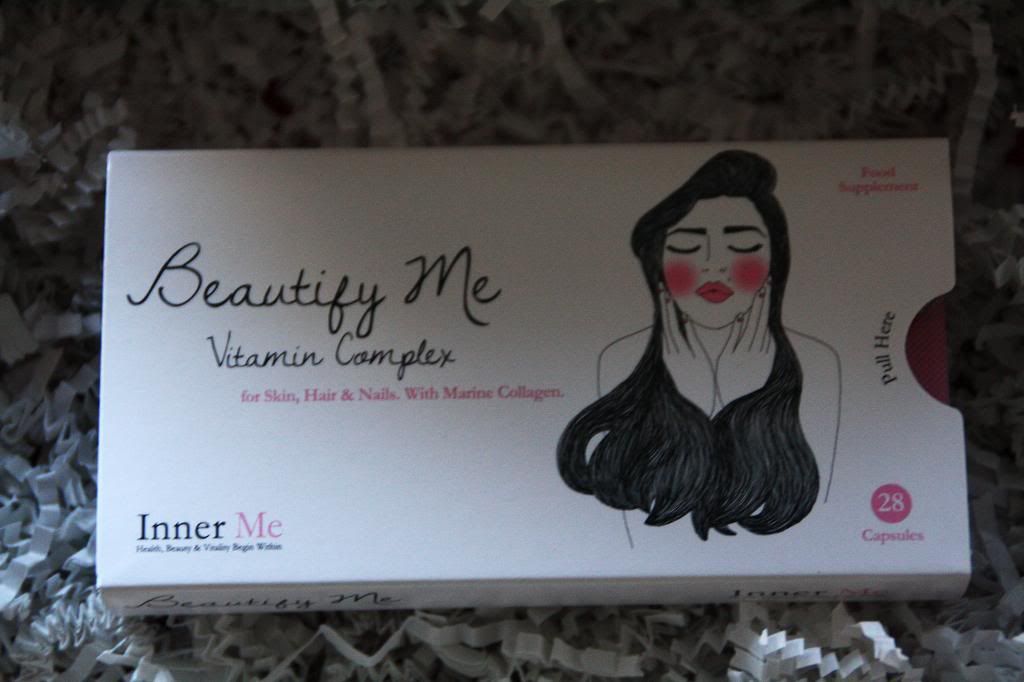 This is a product I was really excited about when it came to this month's boxes. It's exactly the kind of thing I'd really like to try, but can't quite get myself to spend the money on it in case it's rubbish or I don't like it. I don't think any other beauty boxes have done vitamins before, either, so these have got quite the novelty factor as well. I'm a firm believer in looking after yourself from within - my skin always looks its best when I make sure to eat well and drink 2 litres of water a day - so I'm really curious if I see an improvement after the two weeks of this course.
5) Murad | Osmolyte Tonic
Full size: £10.00
So, after reading a handful of blog posts on everyone's February box I was fully expecting to see an Artdeco gloss in my box - instead, I got this spray on toner which I also received back in my September box last year (
full post here
). That's not to say that I'm disappointed, because I really liked this product and I'm sure I'll use it up a second time around. I wonder if the mystery products were chosen at random, or if I was given this because unlike most people I consistently rank skincare at a higher preference than make-up. If it's the latter, then hat off to you, Love Me Beauty, as it would make you the first and only beauty box brand to ever take into account what your customers put into their profile.
Total value: £45.38
It feels like another success from Love Me Beauty who have once again provided me with a box full of products that I will actually use and make the most of. Not to mention that four out of the five products come in full sizes. I honestly didn't think that they'd manage to pull off giving away so many full products each and every month for so long, but somehow they're still going strong. While the mystery product was a nice touch this month, however, I'd still prefer to get new things each month rather than repeat items. Other than that, this beauty box has managed to impress once again.