Whoops, I meant to write this review for ages, but somehow it kept slipping under the radar lately! I went for a very short trip to Poland last summer and as soon as I saw the first Sephora I was like a small (sugar addicted) child in a candy store. I would have been quite happy buying every single item they had on sale, but the budget didn't quite stretch that far.
So I left with one of their Jumbo Liners instead.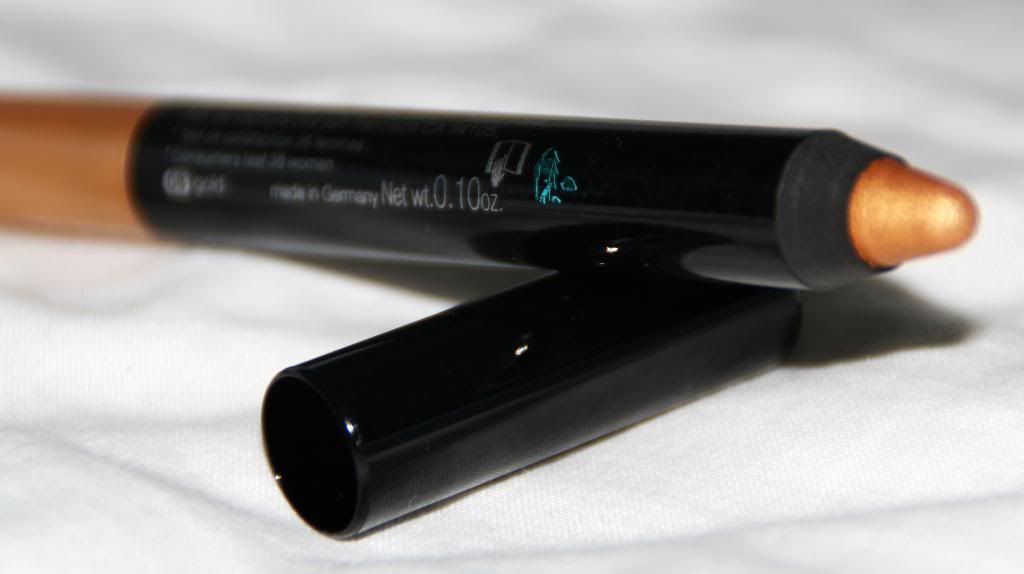 As it was summer, I thought that gold would be a pretty colour to go for (it was that or bright turquoise), and the waterproof claim lured me in even further. It just seemed like such a great idea to not worry about primers and shadows and make-up brushes, but just to slick on a pop of colour instead and be done within seconds.

As for ease of use, this really lived up to my expectations. One quick slick around my eyes and I'm done. I've also used it as a cream shadow all over the lid, but it does require some blending with a fluffy eye shadow brush, or the edges will look too harsh.
I'm also not a big fan of the one-dimensional look it leaves when slicked all over the lid, as it tends to make my face look a little flat and washed out.
Due to its fairly hard and waxy texture the liner is naturally waterproof, but unfortunately it didn't quite live up to its 12 hour wear claim and began creasing after about 7 hours which is very disappointing. Using a primer underneath made no difference to length of wear whatsoever.
On the lids, however, it glides on and leaves a rich colour without tugging on the skin.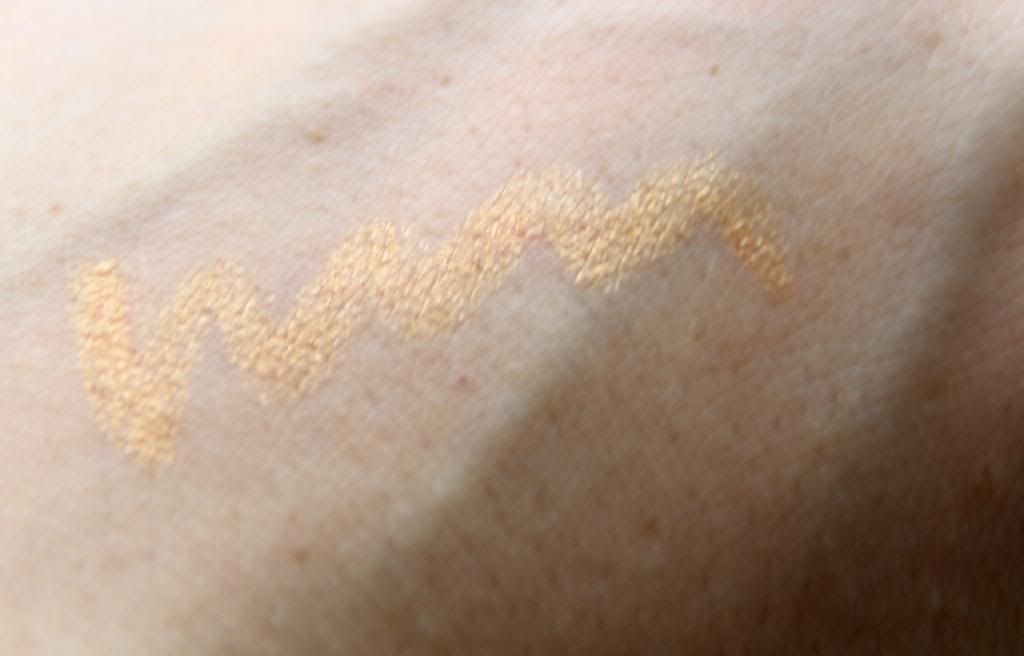 Sephora Jumbo Liner in 08 Gold swatch in direct sunlight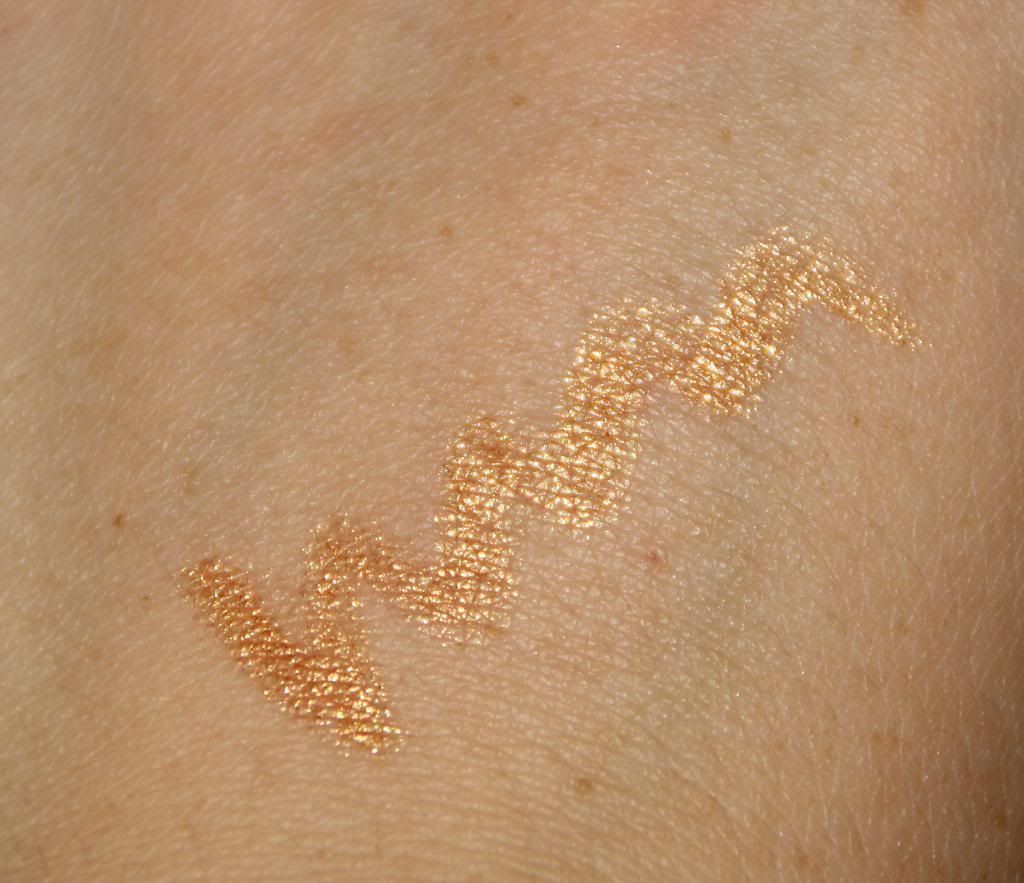 Sephora Jumbo Liner in 08 Gold swatch with camera flash
Now, the shade is something else entirely. A beautiful, rich antique gold which doesn't lean overly yellow like a lot of other gold liners do. It leaves a gorgeous metallic finish without looking shimmery which makes for an interesting effect.
I quite like this pencil, but while it's certainly easy to use I am disappointed in the amount it creased. It's not a bad performance, but somehow my hopes were just a tad higher. It's still a great thing to have in your travel make-up bag and come summer, I'm sure I'll be using it loads more again.
If you're lucky enough to be able to get to a Sephora store, you can pick up one of these for $14.00