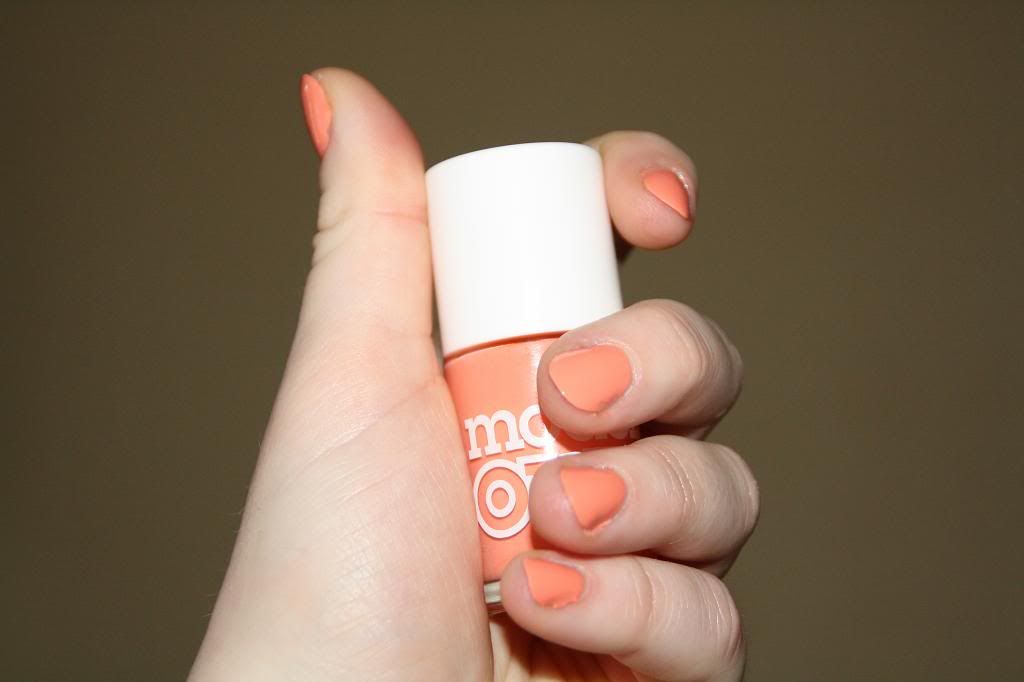 I love Models Own for a great nail polish on a budget. The thing that always lures me in is their huge selection of colours - classic reds, nudes, pastels, neon brights, a myriad of glitters.... it's almost impossible to choose just one! And their nail polish bottle shaped store in Westfield? Absolutely brilliant!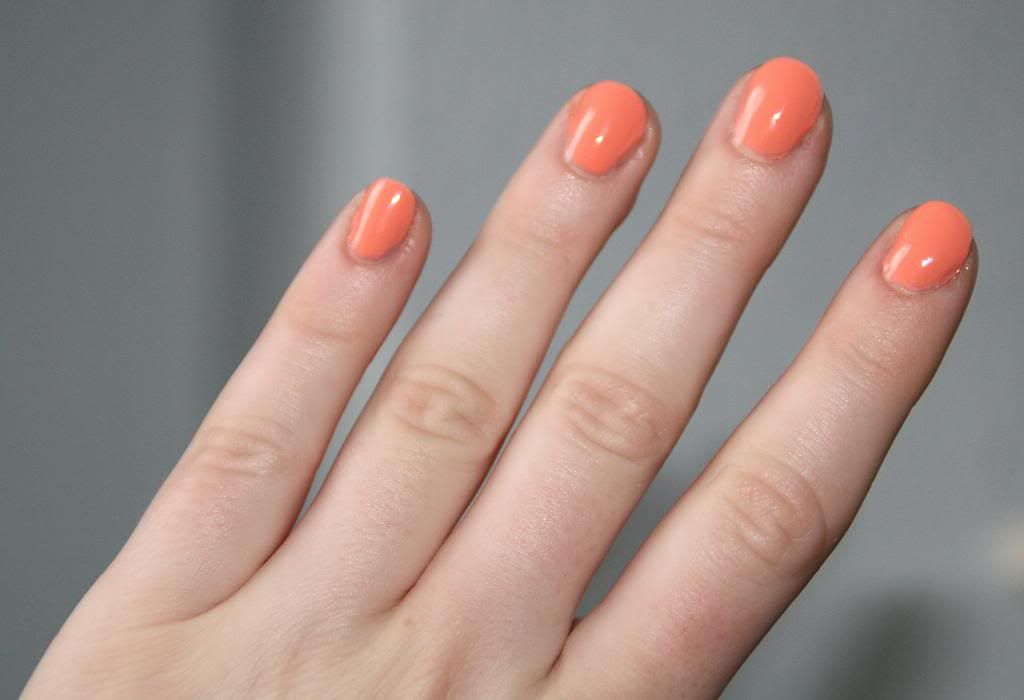 Models Own Peaches & Cream with flash
I bought Peaches & Cream expecting a delicate nude, but it turned out to be a little more punchy than I originally thought. The first coat was horribly patchy and streaky, but fortunately a second coat evened everything out nicely and left me with a high gloss, creamy and opaque finish.
Models Own Peaches & Cream in daylight
As for the colour, I absolutely cannot fault this shade. The milky peach shade is incredibly flattering. The pastel shade makes me dream of spring, but the strong orange undertones add just that little extra oomph to prevent that washed out look that many pastel shades can create.