After mentioning this concealer at every given opportunity for the past six months or so, I think it's about time it finally got its very own review. To cut a long story short, I absolutely love this stuff. So much so, I actually think it's better than the Collection Lasting Perfection concealer, as far as drugstore products are concerned - whoa, big statement there, I know.
This stuff will literally cover everything. I have hereditary dark circles, so even though lifestyle choices do make a difference (getting enough sleep, drinking lots of water, yada yada...), nothing seems to make them go away entirely. Even most concealers fail miserably at covering them up and stopping me from looking like something that's just crawled out of a cave. Save this.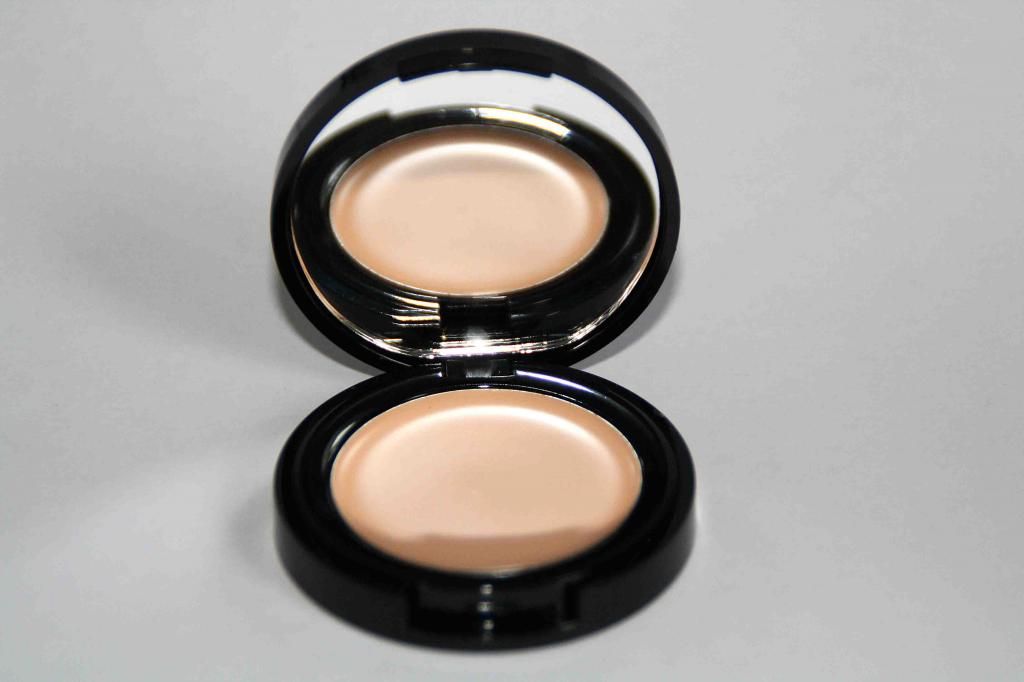 This is exactly what it says on the tin: A thick, heavy duty concealer that stays put pretty much all day. Now, I definitely wouldn't recommend this for the undereye area if you find that you already get quite a lot of dryness there, as something as thick and heavy as this will only cling to dry patches. On my combination skin, however, this stays exactly where I applied it without sliding off and I only see a little bit of creasing in the inner corners at the end of a long day - a price I will happily pay in return for the amazing coverage this concealer offers.
Seventeen Phwoarr Paint in Fair - swatched in natural light
Other than under the eyes, this also does a phenomenal job at covering up any blemishes or red patches. I find that a lot of thick, heavy concealers can emphasise the area more than they cover it by clinging to the dry skin around a blemish, but not so with this. I'd say it's almost like a cream to powder consistency, which allows you enough time to blend things in properly before it sets.
As you can see above, the shade fair is pretty much a perfect match for me, but as with most drugstore products, the shade range is very limited and there are currently only two colours available: Fair (great for pale girls like me!) and Medium.