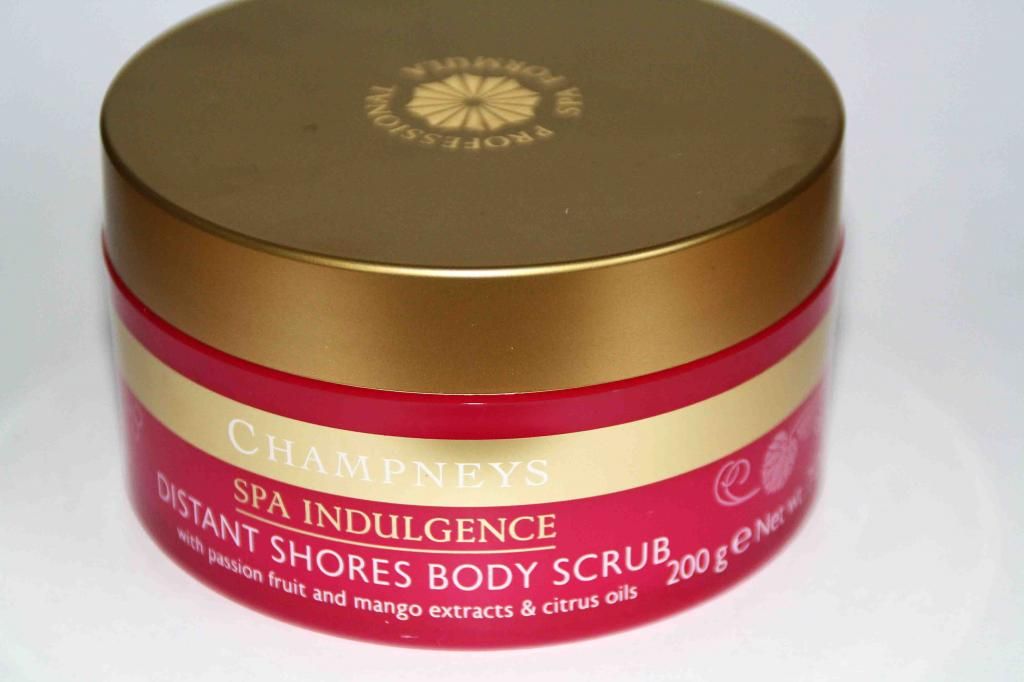 Champneys is not a brand I have any experience with. Although they are readily available at Boots and come out with loads of great gift sets in the weeks before Christmas, it's just not a brand that I could identify with or that I found interesting in any way. But as soon as I unscrewed the lid of this body scrub and caught a little whiff, there was no way I would leave without it in my basket.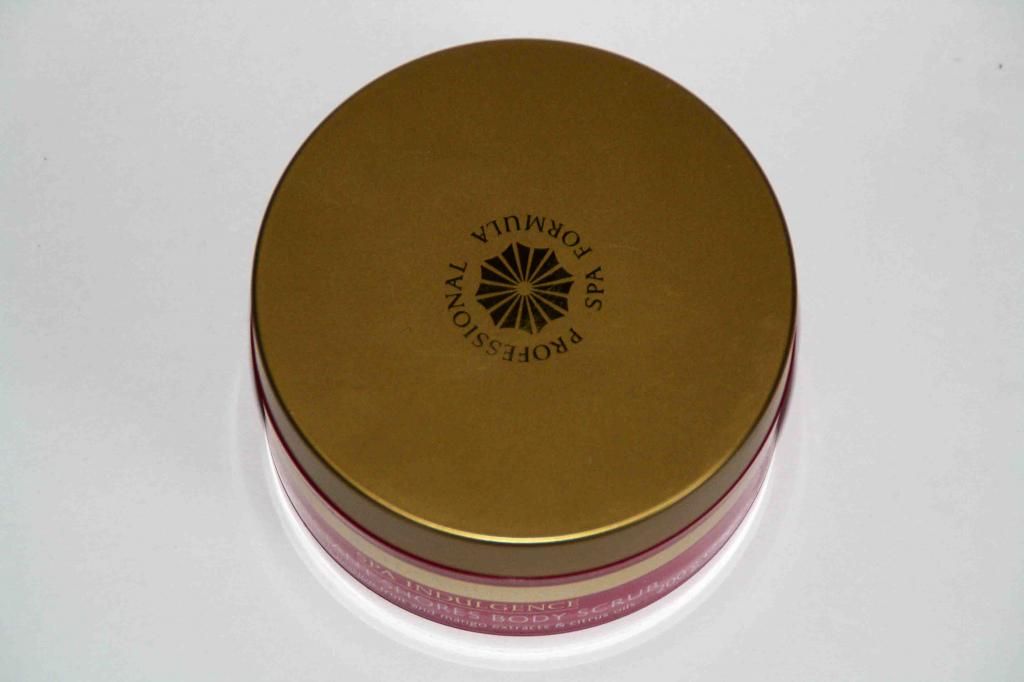 Oh my god. The scent of this is just incredible! You can definitely smell the passionfruit and the citrus in this and while it's fruity and zingy there's no sickliness and none of that toilet cleaner smell you can get from some citrus based scents.
As for the texture, the grains are about salt sized, offering good mechanical exfoliation without irritating the skin. To be fair I do find it to be a little runny, so you've got to work quick to stop the product from just dripping off the skin and I wouldn't mind if it was a little more moisturising either. It performs well, but it's certainly not the best body scrub I've ever used. The scent, however, made it an absolute pleasure to use and turned my morning shower into a true indulgence.