1) Estee Lauder Double Wear Stay in Place Make-up
Full size: £27.50 for 30ml
Estee Lauder Double Wear used to be many a blogger's holy grail foundation (I noticed it made a bit of a disappearance as of late) and I came close to buying it several times, so it was nice to get a little sachet to try it, even if it was only enough for one application and the colour didn't match my skin at all.
Turns out I hate it. Thick, gloopy and pasty it looked like a mask on my face and felt very heavy while I was wearing it. I think I'll stick to my light to medium coverage foundations for the time being. Glad I didn't waste money on a full sized bottle, at least!
2) Dior The New Nude Foundation
Full size: £31.00 for 30ml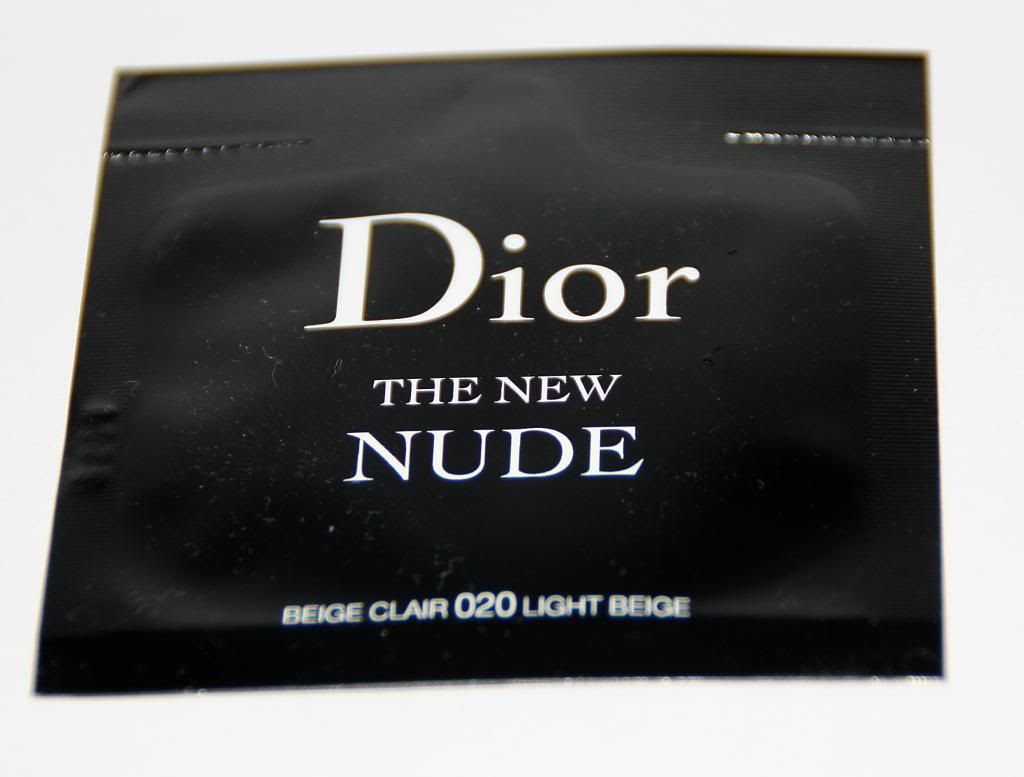 As opposed to 95% of foundation samples you get in magazines, this one was actually a fairly good match for my skin tone. I'm not entirely sure why, but I was hesitant to use this sample, expecting not to like it before I'd even given it a go. So upon application I was actually very surprised to find it's a lovely product. It smoothed on perfectly, melted into my skin and gave a lovely matte, but natural look. Staying power was also quite impressive.
The only thing I'd say is that the name is a bit misleading. You'd expect light coverage from a foundation called "The New Nude", but it was more of a medium coverage, bordering on heavy. Still, I think there might be a purchase looming!
3) Boss Nuit Pour Femme Body Lotion
Full size: £22.00 for 200ml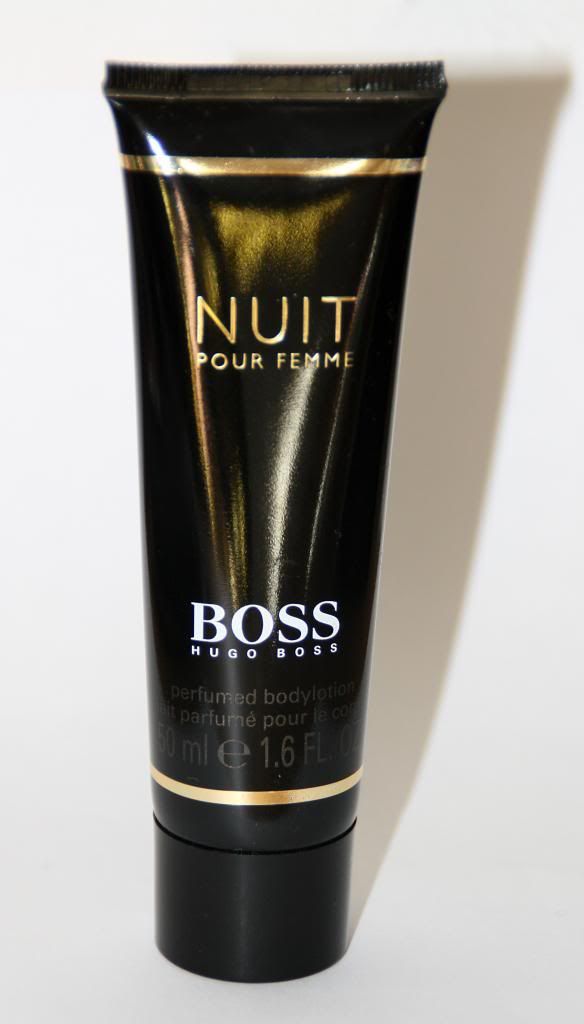 Now, I've got to be very frank here. I have absolutely nothing against sponsored posts, but when this fragrance launched, pretty much every blog on my reader had a sponsored post up about it and rather than entice me to buy the perfume, it actually put me off trying it. There's a thing or two to be learnt about over-saturation in my humble opinion.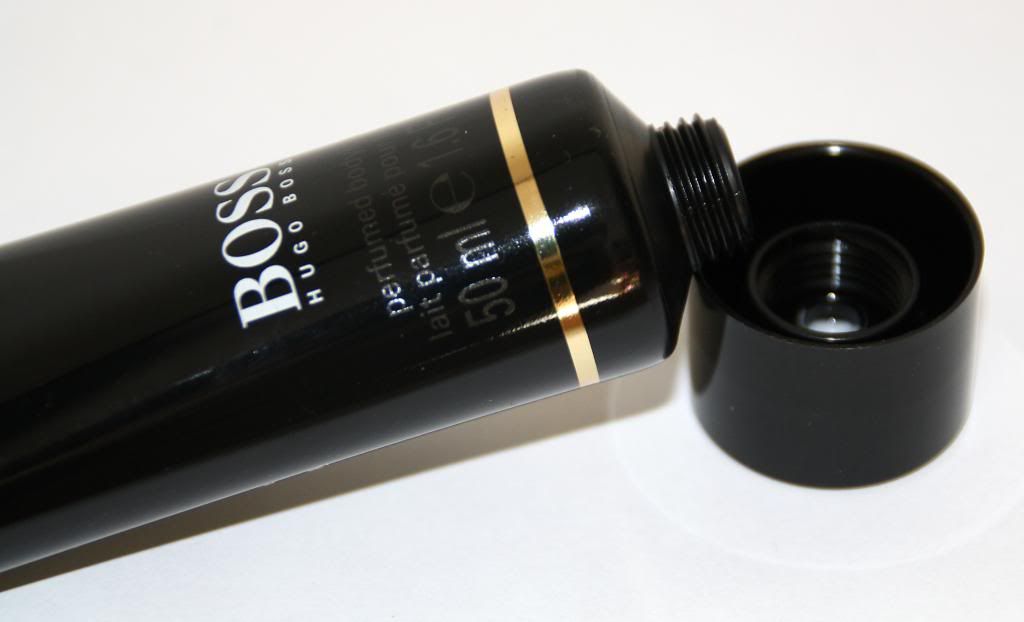 Now, that aside, I liked the fragrance when I smelled the body lotion, but there was nothing exciting about it, so even after having a whiff I won't be running out to buy it. Moisturising properties of this sample were pretty much non-existant and it only served as a way to lightly fragrance my body.
4) Aveeno Skin Relief Moisturising Lotion
Full size: £5.40 for 200ml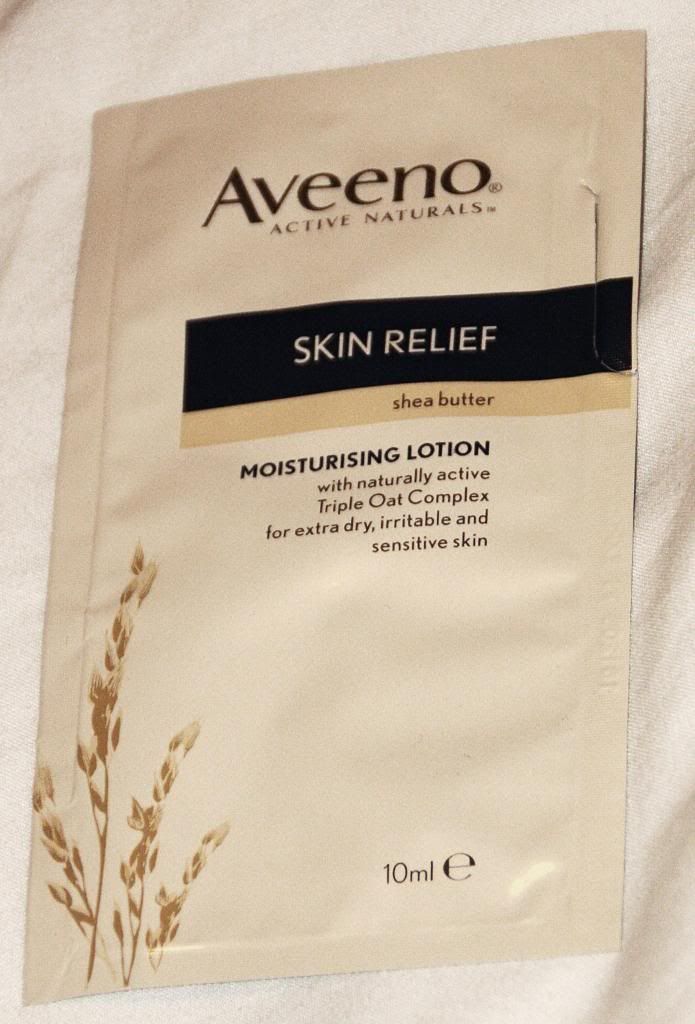 This one, along with the Palmer's cocoa butter, seems to pop up in magazines on a regular basis, yet I've never actually purchased a full size of either body lotions.
It doesn't have the typical fruity scent I usually go for in body lotions and butters, but moisturised my skin well and despite being quite rich, sank in quickly and was easily spreadable. Again, I prefer scented body butters, but that's just personal preference and I found nothing wrong with this lotion at all.
5) Jil Sander Everose Body Lotion
Full size: 17,95€ for 200ml (currently unavailable in the UK)
Another perfumed body lotion. I honestly don't know, why cosmetics companies bring them out, because they're frequently just plain awful. Just like the Boss one, this was runny, sticky, didn't sink into the skin at all and for moisturisation I would have been better off rubbing myself with a carrot.
The scent was nice, quite summery, but again nothing I'd go wild about. I do find that a lot of Jil Sander fragrances are very samey and hey, if they're your thing then that's great, but personally, I think I'll pass.
6) Annemarie Boerlind Naturoyale Biolifting Day Active
Full size: $229.99 for 50ml (currently unavailable in the UK)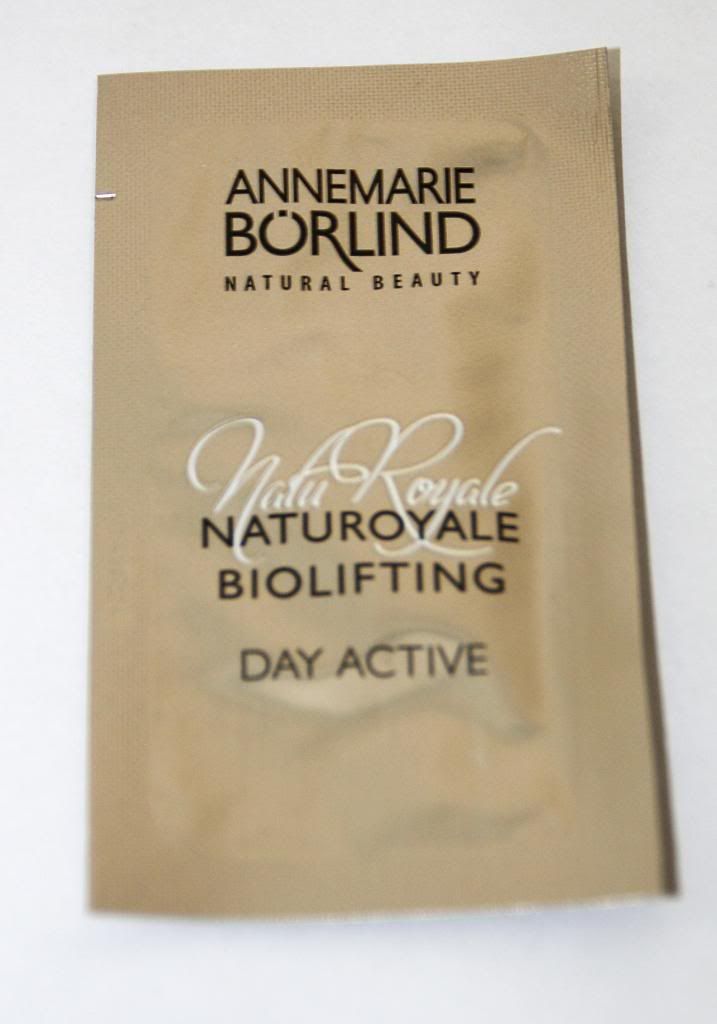 This is a sample I picked up from a German magazine a while ago. The cream was way too rich and greasy for me and turned my face into a sticky, oily mess. To be honest, that's something I've noticed with many German brands - their skincare is just so ridiculously rich that loads of brands I've tried have given me instant breakouts and/or a really shiny face.
This one was just horrible, so I'm not overly bothered that I can't get hold of any of these products over here in England. Not to mention that the astronomical price tag gave me a little heart attack as soon as I found out how much people are expected to pay for this little tub of lard.