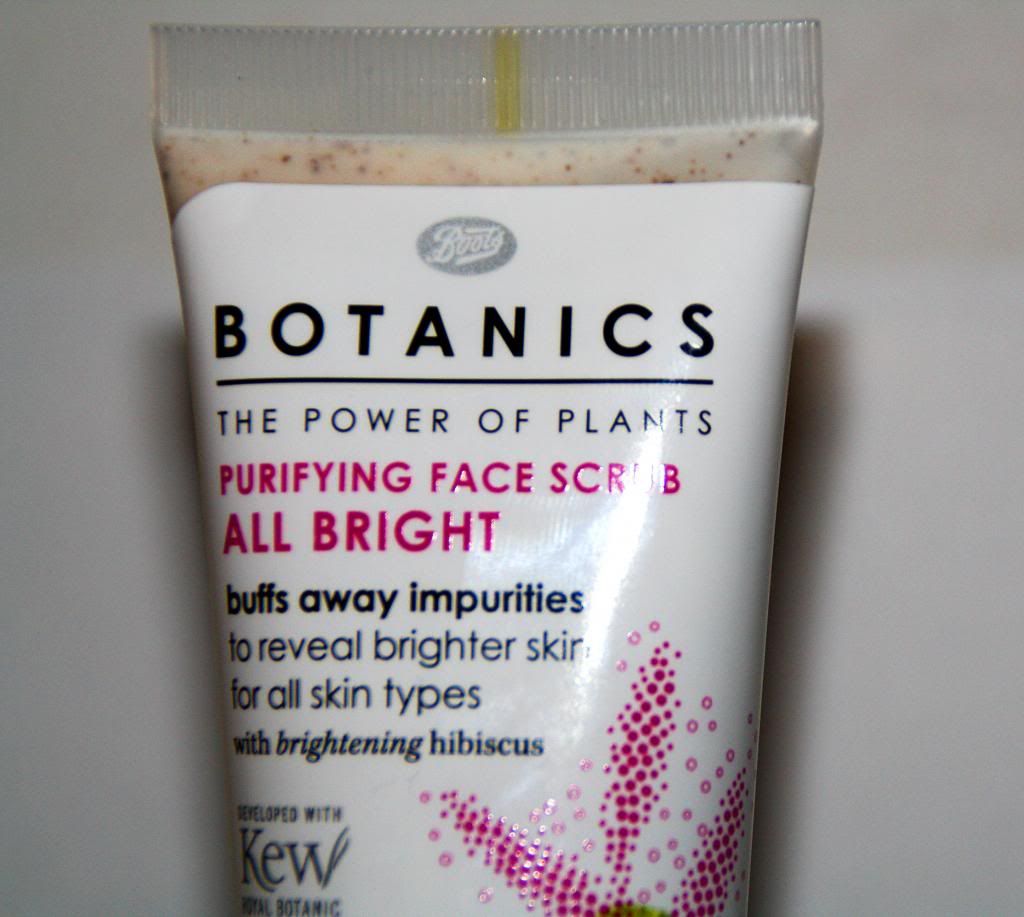 A few months back the Boots Botanics range had a major design overhaul from frumpy pharmaceutical looking packaging to new clean and more colourful packaging. I was on the hunt for a new facial scrub shortly after the revamp and while before I barely glanced at the range, it caught my eye straight away this time. Looks like the redesign was a bit of a success!
Pretty packaging aside, this one really caught my eye mainly due to the thick grains it contains. I like to use face scrubs while I'm in the shower, so if they're very gentle and mild they'd just get washed away without being able to do anything to the skin.
On that front, the Purifying Face Scrub certainly doesn't disappoint. It's chunky, rough and grainy, just how I like it. Sensitive skins might find it a little too harsh, but if you apply it on wet skin like I do, it gives a very pleasant deep clean.

It smells of pretty much nothing, so is kind on sensitive noses. Its aim is to brighten and smooth and though I didn't see any dramatic changes in skin tone, it did a very good job of making my skin clean and fresh. The scrubbing motions also made for a lovely, rosy glow, which made this a great pleasure to use.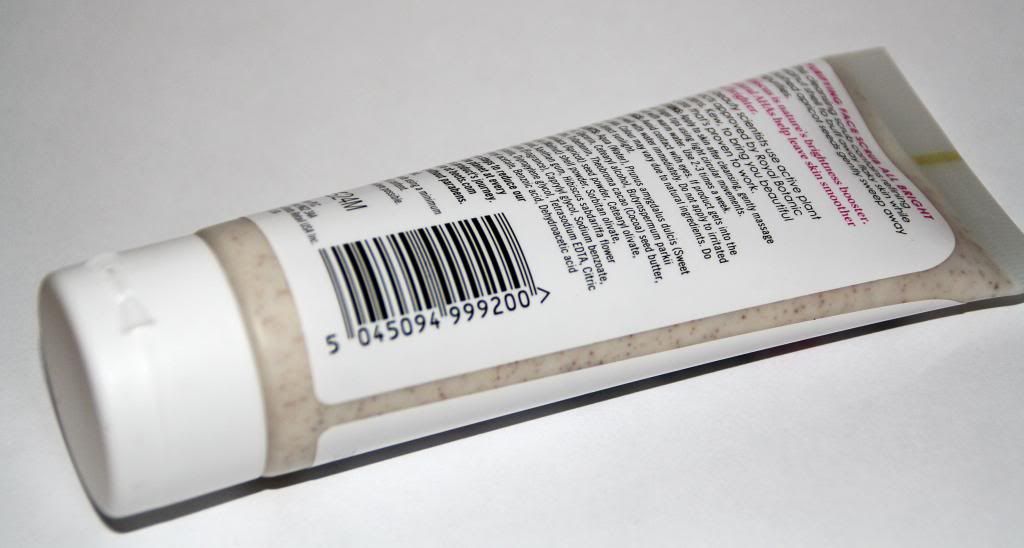 I haven't even told you the best bit yet. The 75ml tube which you can see in the pictures lasted me about three and a half months with two weekly applications... and cost £2.49! You'd be very hard pressed to find a scrub this good at this price. If you're into rough, grainy exfoliators like I am and you're watching your wallet, then this couldn't be better for you.