I've got something a little bit different for you today: Let's talk undies!
During a bloggers' event at London Fashion Week recently I've been introduced to Freya, a lingerie brand I've previously heard of but never felt overly compelled to look at. But browsing through the rails upon rails of pretty girly underwear I very soon changed my mind.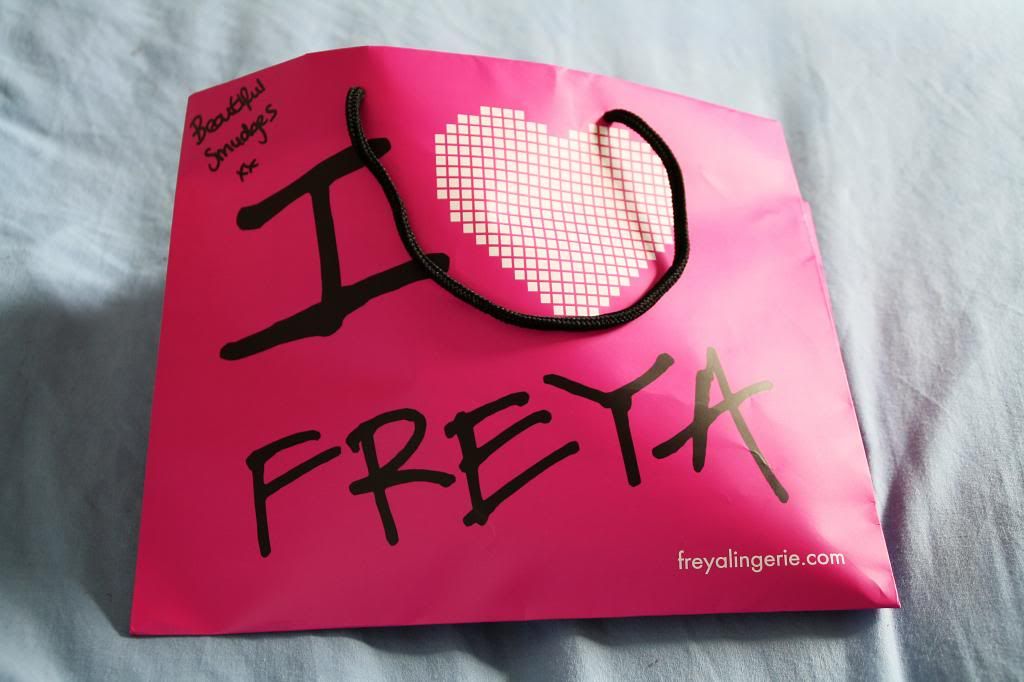 Most importantly, can we please talk about how important it is to get properly fitted for a bra? I'd had a quick measure in a shop once by a very bored and irritated shop assistant who put the tape OVER my jacket - no surprises there then that the size she came up with wasn't right for me. But what I actually realised was that I'd been wearing bras TWO back sizes too big and TWO cup sizes too small all along! Apart from really massaging my ego, having a bra that fits properly was just a revelation. I can't believe how I got by wearing the wrong size all this time.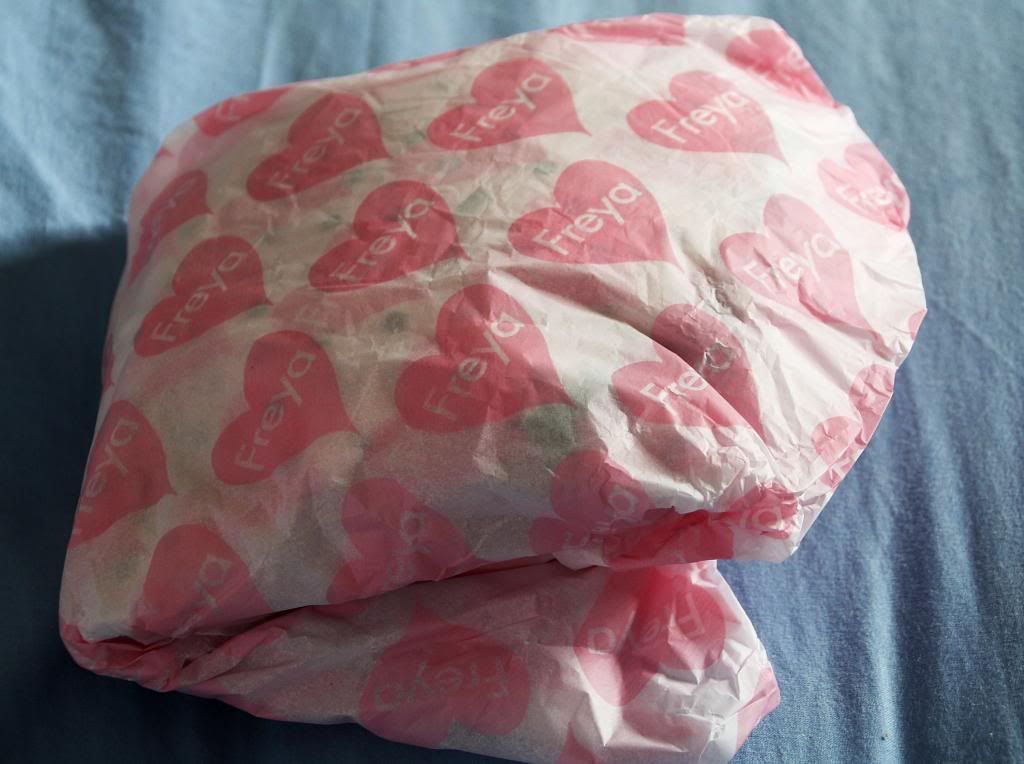 Unfortunately, that also means that shopping for a bra in my size at regular clothes stores just became a lot more difficult, as they often only go up to a D cup, perhaps a DD. Freya target their underwear at us girls with, erm... "bigger assets" and go up to a K cup. I mean, c'mon, if you've got it you want to flaunt it and not hide those babies in frumpy granny underwear.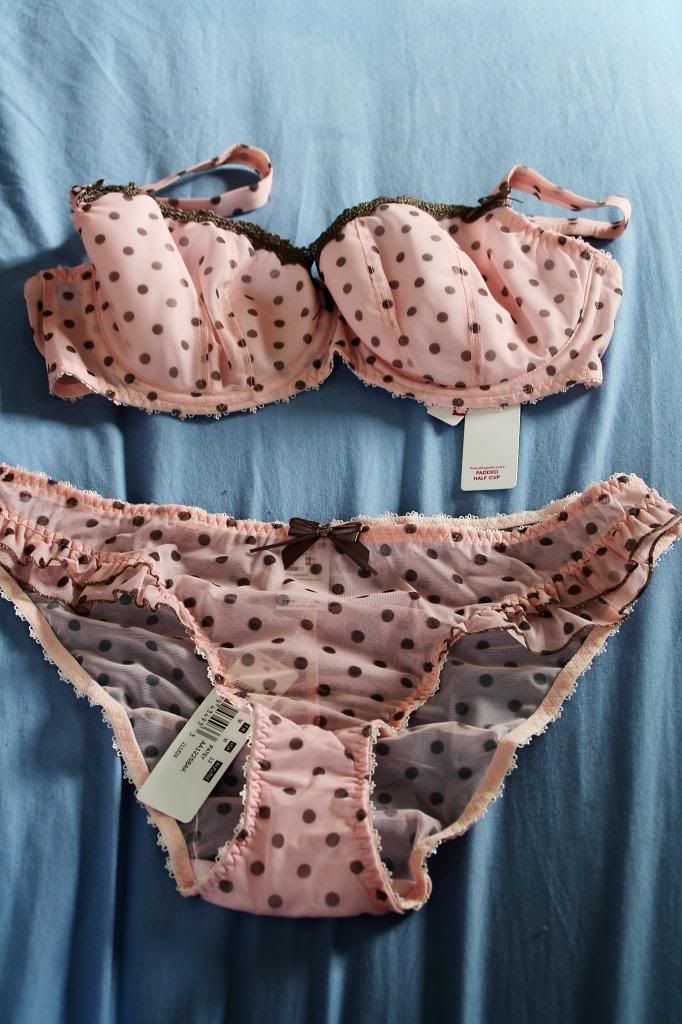 I went for this really cute and girly pastel pink polka dot set (the "Patsy"). The bra is sturdy and gives really great support. Even though it says hand wash only, I strongly suspect that this is one of the few bras I own that would easily survive a wash in the machine.
It's really hard to find a good balance between underwear that's comfy, but at the same time pretty and feminine, giving you just that extra bit of confidence even if nobody gets to see it all day apart from you - but when you do, it really makes an unbelievable difference.
Where do you like to shop for underwear?