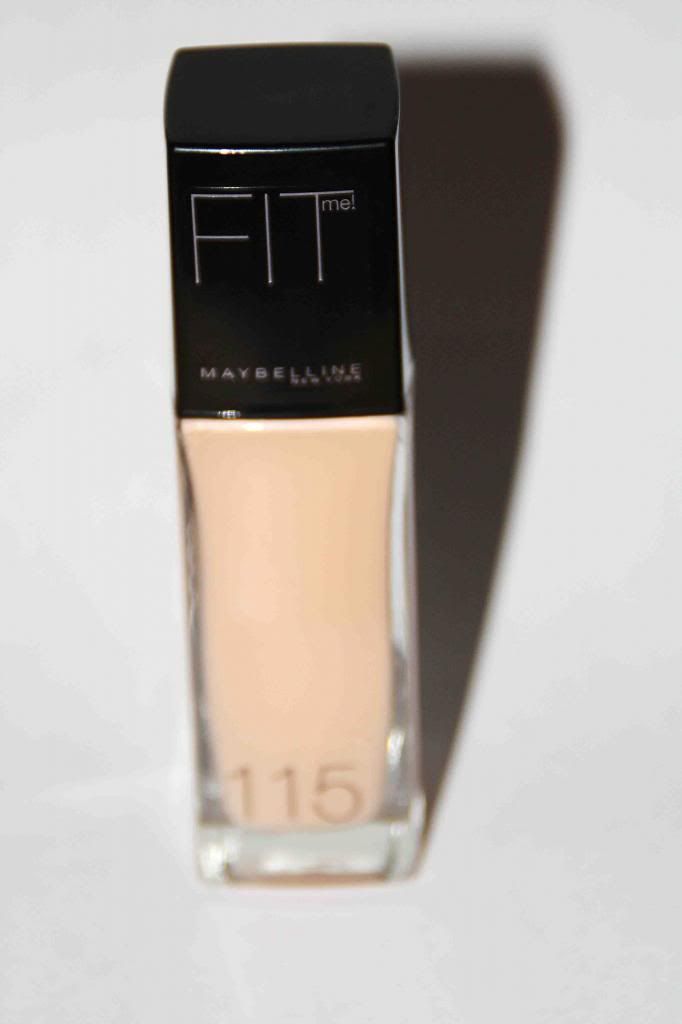 I never went out with the intention of buying this product, but then Boots 3 for 2 happened and I already had a Maybelline Color Tattoo and their Rocket mascara (which I reviewed in my last post) in my shopping basket while being in the market for a new foundation, so I thought I'd give it a go. That was despite reading predominantly negative reviews about it in the past.
Sadly, those reviews didn't turn out to be unfounded and it's yet another flop from Maybelline for me. Where shall I begin? Let's start with the colour selection. I instinctively grabbed the lightest shade available on the counter, which was 115. Unsurprisingly, it was still too dark for me, although that is the case with 99% of drugstore foundations which just don't cater for skin as light as mine. It's now summer and thanks to going to a few festivals this year I'm now as tanned as I'm probably ever going to be and it matches my skin tone quite well. But I know that as soon as my tan begins to fade it will be too dark for me again.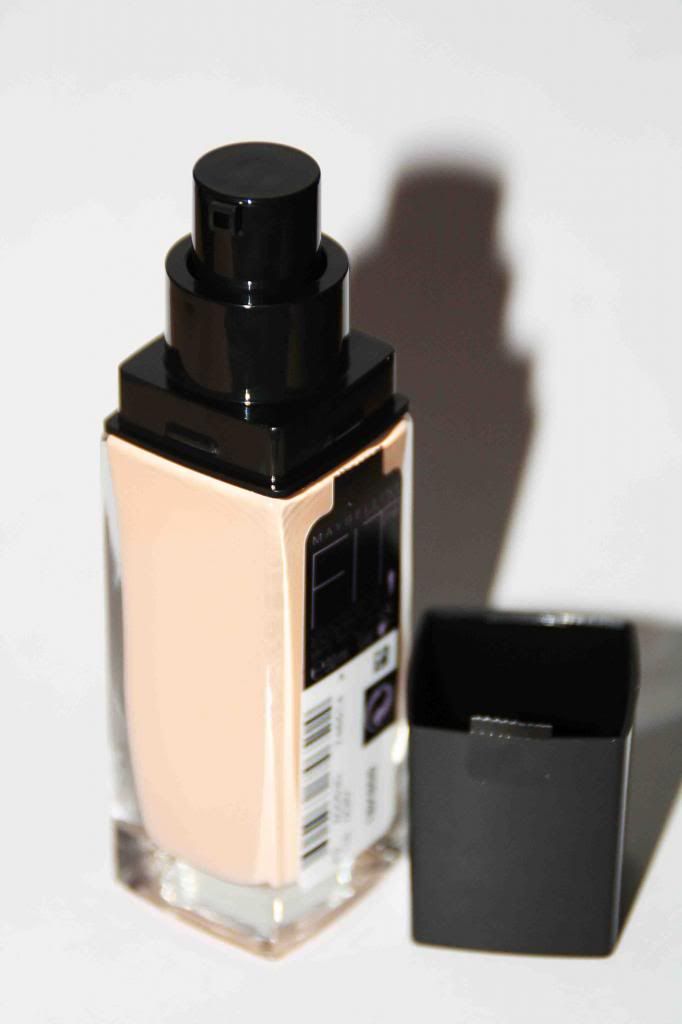 What I do like about it is the sleek pump applicator which makes it easy to get the foundation out - there's nothing I hate more than glass bottles of foundation that you either have to tip out or fish around in! When trying a little bit on my arm in the shop I thought the formula would be quite nice as it does feel rather watery and light - something I definitely go for in foundations. But on the face it just doesn't feel right in the slightest.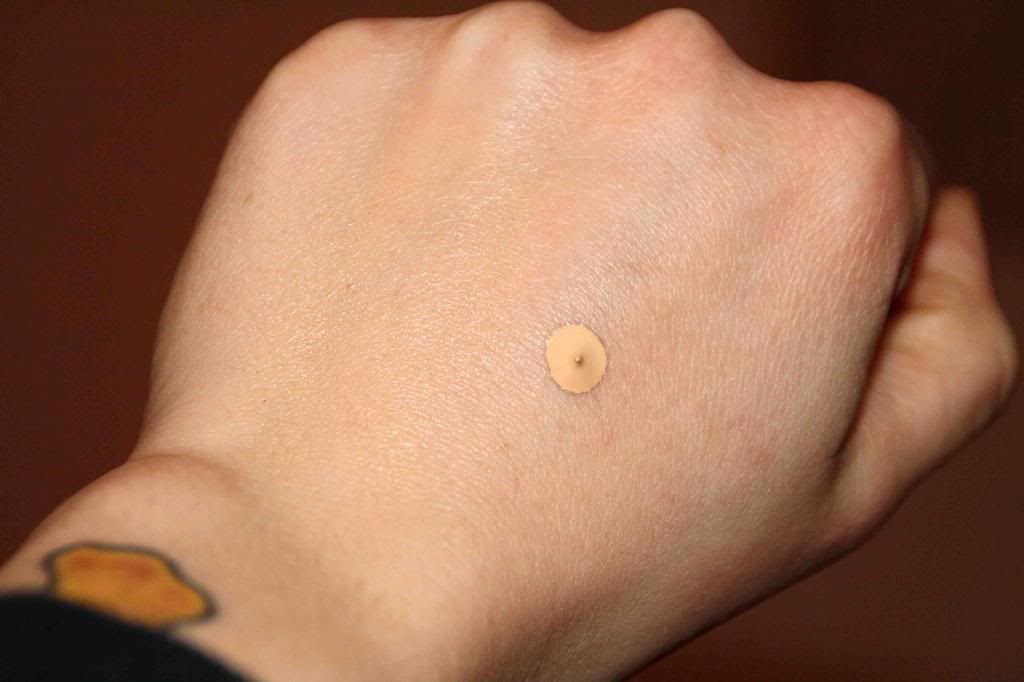 Maybelline Fit Me Foundation in 115 swatch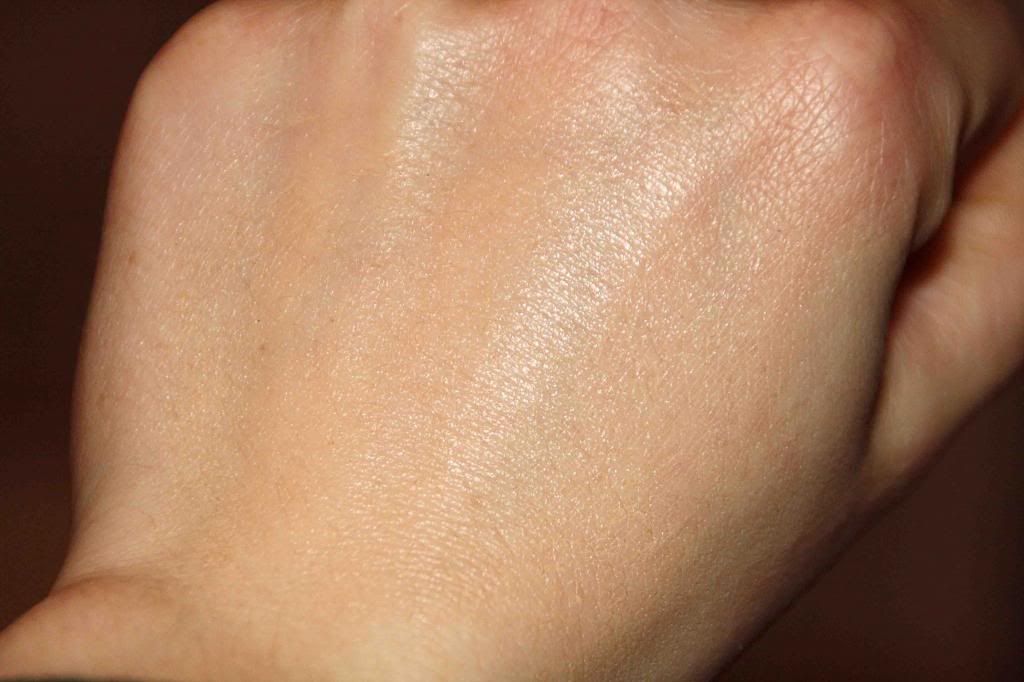 Maybelline Fit Me! Foundation in 115 swatch blended out
As you can see in the picture above the finish is quite dewy and doesn't offer much in terms of coverage. Can you see how it settles into every tiny little crack in my skin? It doesn't look pretty on my hand, now imagine foundation settling into every little line on your face, emphasising what you're trying to smooth out!
The worst thing, though, is the feeling it leaves on the skin. Even though it's not a heavy formula as such, the foundation just never seems to dry properly, so all day long you'll have that sticky foundation feeling on your skin - just without the heavy duty coverage you'd expect from a product that normally induces sweaty-skin face.
I tried using it with a foundation brush and it just didn't work at all, as it took what felt like hours of blending to get rid of visible brush strokes on my skin - fingers work a lot better.
Overall this one gets a big, fat, thumbs down from me. Maybe it would work better on very dry skin types rather than on my combination skin? Have you tried this foundation?