I've never seen a hand cream prop up so much across women's hand bags, desks and night stands as Soap & Glory's hand food - in this country at least. I don't think there's a female Brit that hasn't at some stage tried this cream.
For me, there aren't many hand creams I can use during the day. I just hate that sticky, wet feeling they leave on your fingers and having to run around like a t-rex for ages, waiting for it to sink in. As a result, I will usually only use a hand cream before going to bed, slathering on a fairly thick layer and letting it sink in while I'm snoozing away, even if a lot of it ends up on my pillows and sheets.
Upon first application, this hand cream was everything I hate in a hand cream. It melted into a sticky, slimy gloop and took forever to sink into my skin. Impossible for me to use in the day time, unless I was sat around doing nothing with my hands - which happens, well, never.
Over night however, the story was a different one. I woke up to baby soft hands every morning, which made it a bed time staple in no time.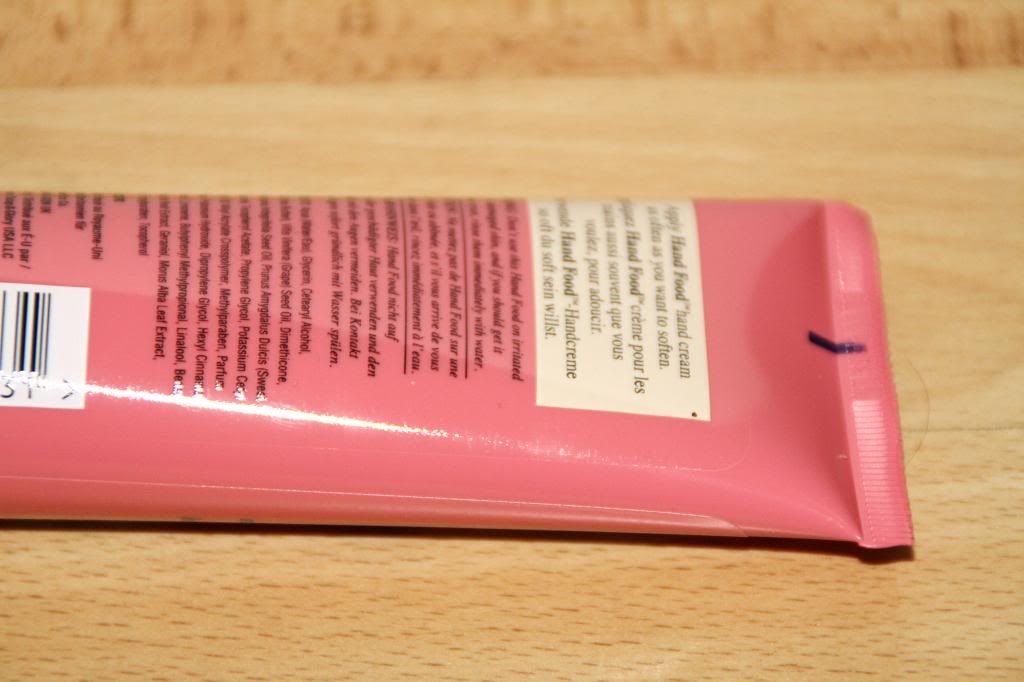 And of course, no Soap & Glory review would be complete without at least mentioning the product scent. Fragrancing seems to be something S&G are absolutely brilliant at and this hand cream is no exception. It smells like marshmallows and the scent lasts long enough to still linger a little bit in the morning when I've applied the night before.
Nevertheless, I'm sorry to say that this won't be a repurchase for me. I'm still on the hunt for a hand cream that sinks in quickly enough to use during the day time, so if you've got any suggestions, please let me know in the comments section below!
Soap & Glory Hand Food retails at £5.00 for a 125ml tube.