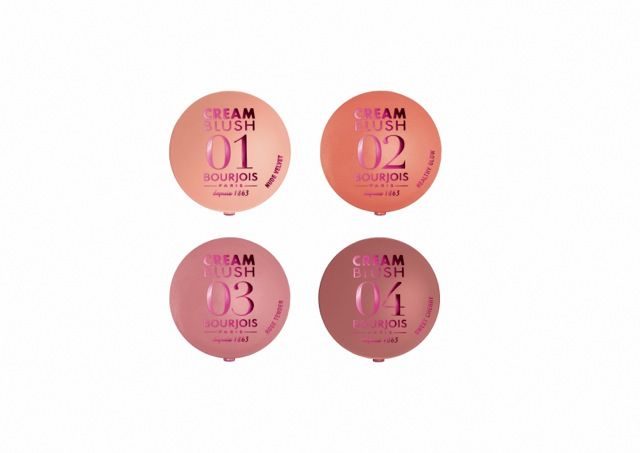 I have to admit it's been a while since I got excited about a new product launch, but there's a few summer collections that have got me written all over them.
One of those exciting new things is the Bourjois cream blush. Now, Bourjois blushes have been around for a while - almost 150 years actually. Yeah, 150. One-five-oh. I had to do a double take when I first saw that number. Either way, Bourjois are now bringing out four new cream blushes and I cannot wait to get my mitts on them.
They describe them as a cream-to-powder formula, which is my preferred texture when it comes to blushers and the reason why I'm loving my Topshop blushers so much. Bourjois blushes actually seem to uphold a pretty good reputation in the blogging world, so I'm quite surprised I don't own any more than I do.
The four shades available are:
01 Nude Velvet
02 Healthy Glow
03 Rose Tender
04 Sweet Cherry
I personally can't wait to get my mitts on 03 and 01!
These launch next week on May 15 in Boots, Superdrug and on Asos.com and they seem very reasonably priced at £7.99 each. If you can't wait that long,
Selfridges
already have them in stock now.
And if you'd like to see some sneaky preview swatches, why not check out
this post
on Do Not Freeze?
Will you be heading out to pick up a Bourjois cream blush?