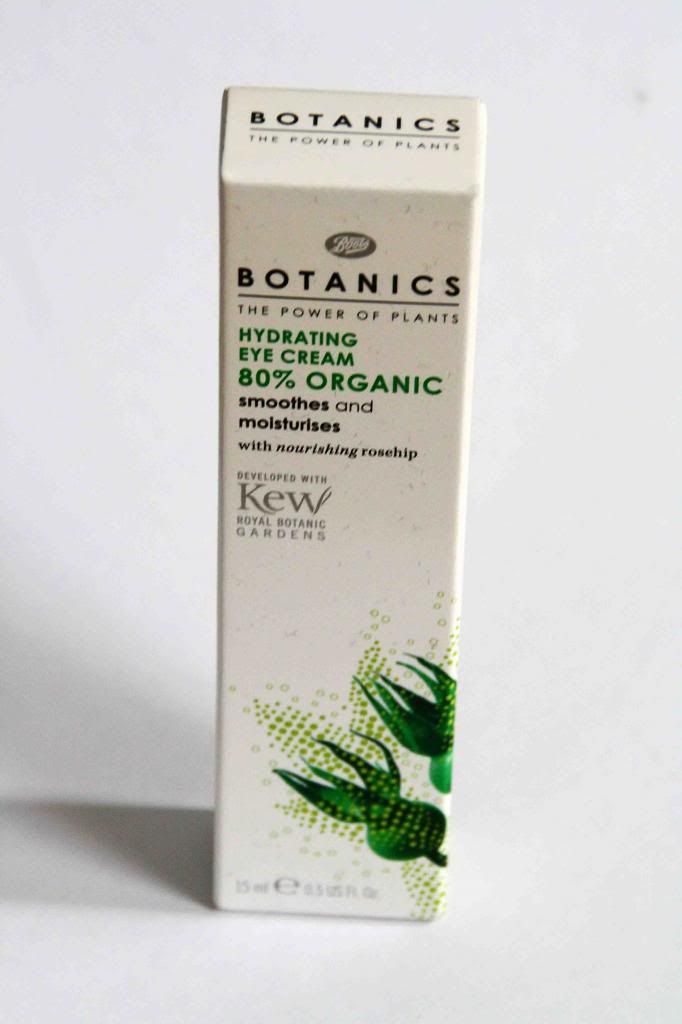 When it comes to eye creams I'm always excited when I can find a decent budget cream that isn't a rollerball. I don't know what it is with me and roll-on eye creams, but we just don't seem to get on. My last one was fine for two or three weeks and then just one day decided to basically turn into what felt like chilli juice on my eye balls.
I picked up this one from Boots' own Botanics range as it came recommended by
Fleur de Force
and I haven't been disappointed. I like that it's 80% organic, which might not be as good as 100% organic, but it's still not bad at all. The thin nozzle makes dispensing the right amount a breeze and is also a lot more hygienic than a pot. The only thing that annoys me a little about the packaging is that the long, slim tube kept getting knocked over on my shelf, but I suppose that's just me being a little OCD here...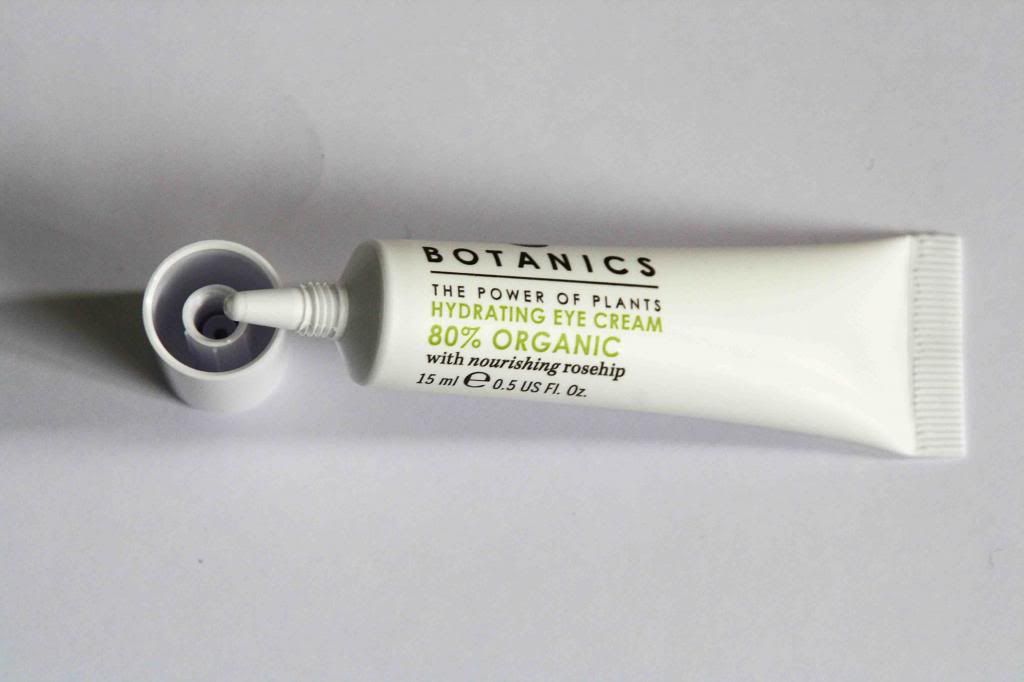 Texture wise, this sits firmly in the cream end of the spectrum. While it doesn't give that nice cooling, tightening sensation that you get from more gel like products, it does sink in quickly and doesn't leave the undereye area feeling greasy at all. In fact, you could apply make-up pretty much straight over the top without it sliding about too much at all.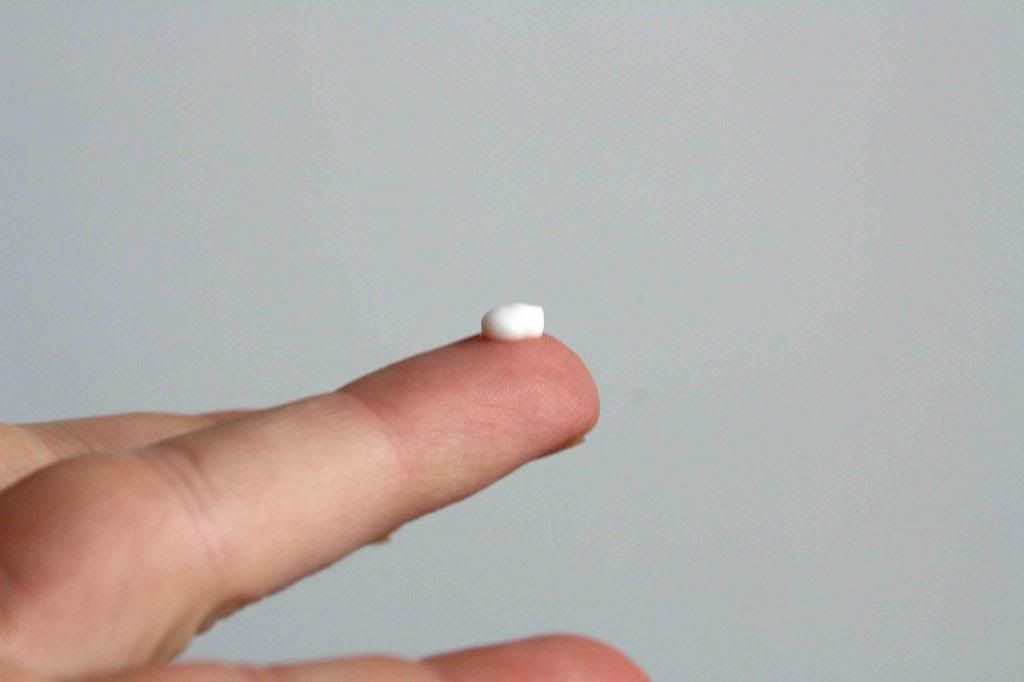 I always find it extremely difficult to rate eye creams on efficiency. Did my eyes seem less puffy? Did my dark circles become less, erm... dark? Did it delay the onset of wrinkles around my eye area? Who knows. What I know, however, is that this was a pleasure to use and it's one that I'd certainly consider repurchasing.
Boots Botanics Hydrating Eye Cream retails at £8.99 for 15ml.