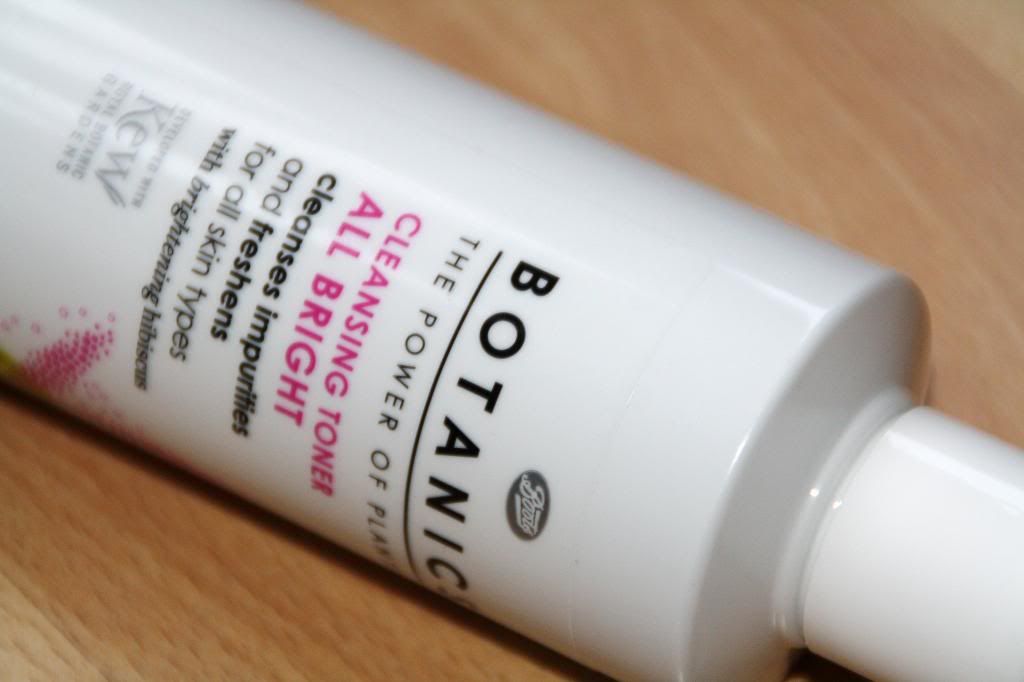 Toners seem to be one of those products that split the beauty world. There are those who swear by them and others who reckon they're just a huge waste of money, as they're not a product you can immediately "see" working. For me, they've been a firm part of my skincare routine ever since I started getting into beauty and I think this little gem I've found might even make the naysayers reconsider.
The hint here is in the name. This ain't just a toner, it's a "cleansing" toner, baby! What this means is that when I swipe this over my face even just after cleansing, it's simply amazing how much crap I'll suddenly find on that cotton pad. Sorry if that's not an overly pleasant image I've painted there, but I'd rather have all that gunk on a cotton pad than on my face!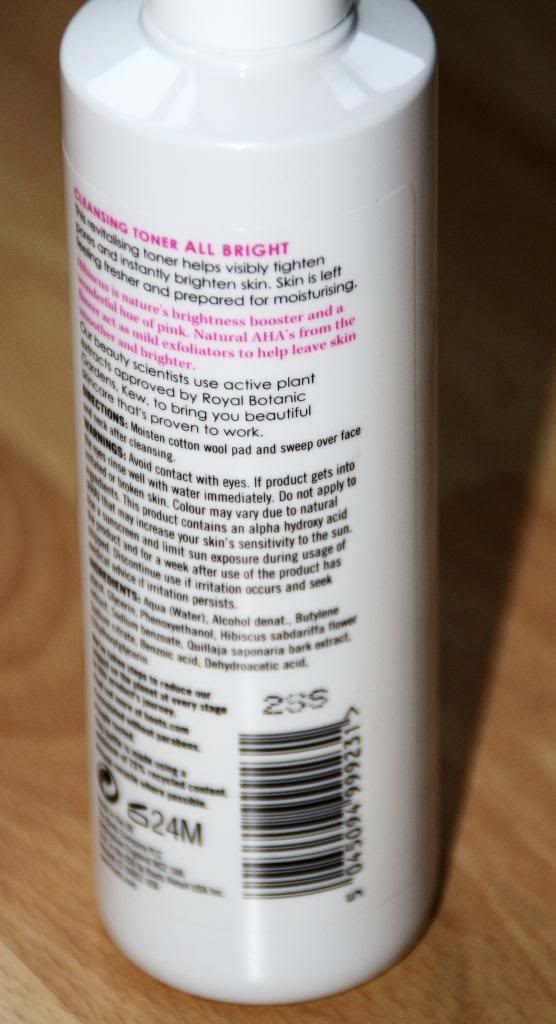 I've used some toners in the past that have left a sort of sticky feeling on my skin, but I don't get any of that with this one. I also didn't find it leaving my face dry and tight at all, even though it does contain alcohol. The only feeling I'm left with is a nice clean sensation and my skin is certainly ready for all that moisturising that's about to follow.
The toner isn't overly scented, so while you can detect a slight floral smell, it's delicate and shouldn't offend any sensitive noses.
If, like me, you're not overly keen on double cleansing, but still want to make sure your skin is perfectly prepped for moisturiser, then you can't really do any better than include this in your skincare routine.
At £3.99 for 250ml it's an absolute snip!