I've had the pleasure to sample lots of pretty awesome products lately, which unfortunately also means that my beauty wish list has expanded by about thirty feet. Oh well. You ready for it?
1) L'Oreal EverRiche Shampoo
Full size: £5.99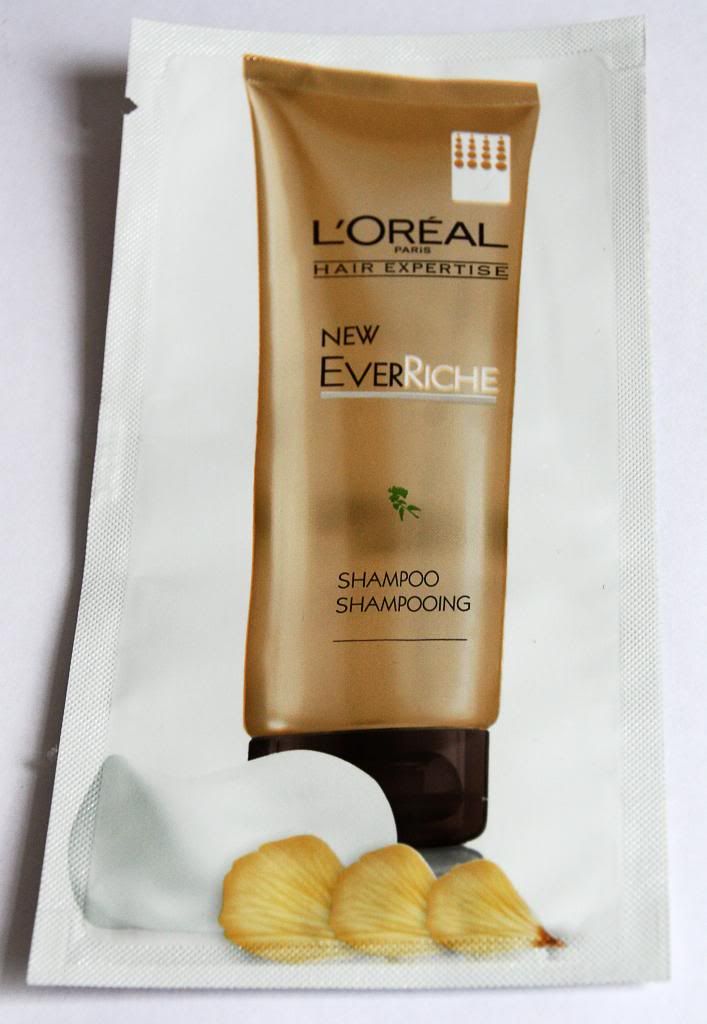 I had a feeling that my hair might like this shampoo and I wasn't wrong at all. My hair was always pretty dry, but ever since it's been bleached it needs a lot of intensive care and moisture. A lot of shampoos won't make a difference in the state of my hair - it's something I remedy with conditioners, oils and intensive masques - but this one genuinely made my hair a lot smoother and more manageable without weighing it down at all. And it's only about £6 per bottle, while there's usually some sort of 3 for 2 deal on at Boots or Superdrug, so it's definitely going to be something I plan on purchasing soon!
2) Lancome Teint Miracle Foundation
Full size: £27.50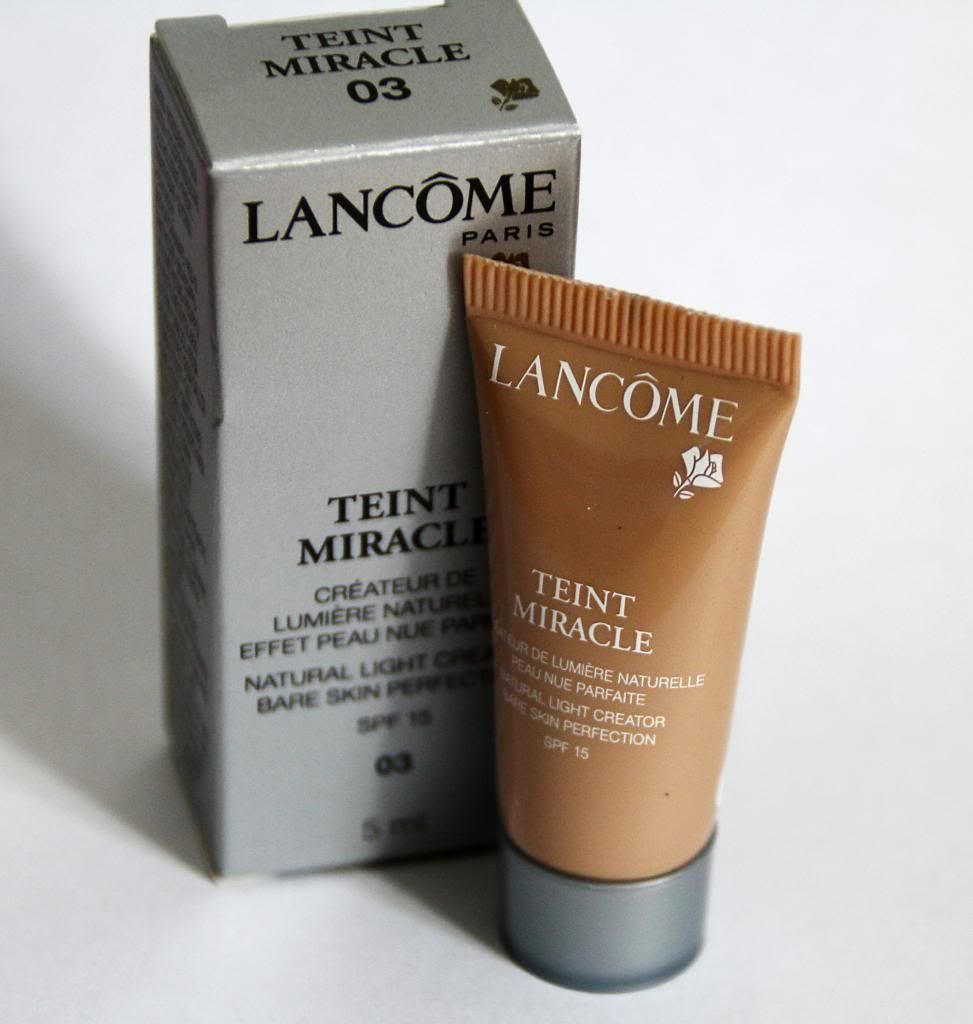 The shade of my sample above is 03 and I knew before even squeezing anything out of the tube, that it wouldn't match my colouring one bit - and I was right. It looked disasterously orange on me, so I waited till I had a day off to try this one on. And it's such a shame that the colour is so far off, as the texture of this foundation is absolutely lovely. It's very runny out of the tube, but dries to a perfect matte finish on the skin, lasts all day and feels lightweight throughout. Unfortunately I gave this one more go trying to match it to my skin with some lighter powder, but eventually had to give up and just bin the sample.
3) Kerastase Elixir Ultime Masque
Full size: £23.95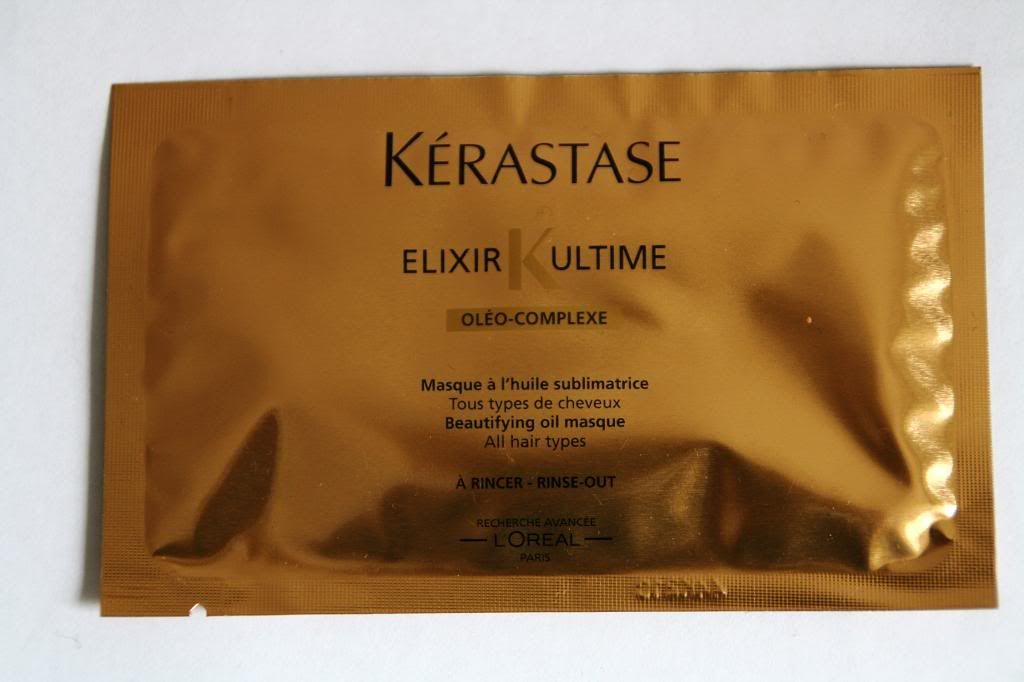 I was going to treat myself to a pot of this a while ago, but eventually decided to go for a more budget friendly alternative and spend my money on... erhm... can't remember. Seems like that might have been a bad decision, because this stuff is AMAZING. Seriously. Best hair masque I've ever used in my life. My hair was soft, swishy, smooth but still voluminous - I'm running out of adjectives to describe this stuff, but it's just awesome and I've decided I need it in my life.
4) Dermalogica Ultracalming Relief Masque
Full size: £39.10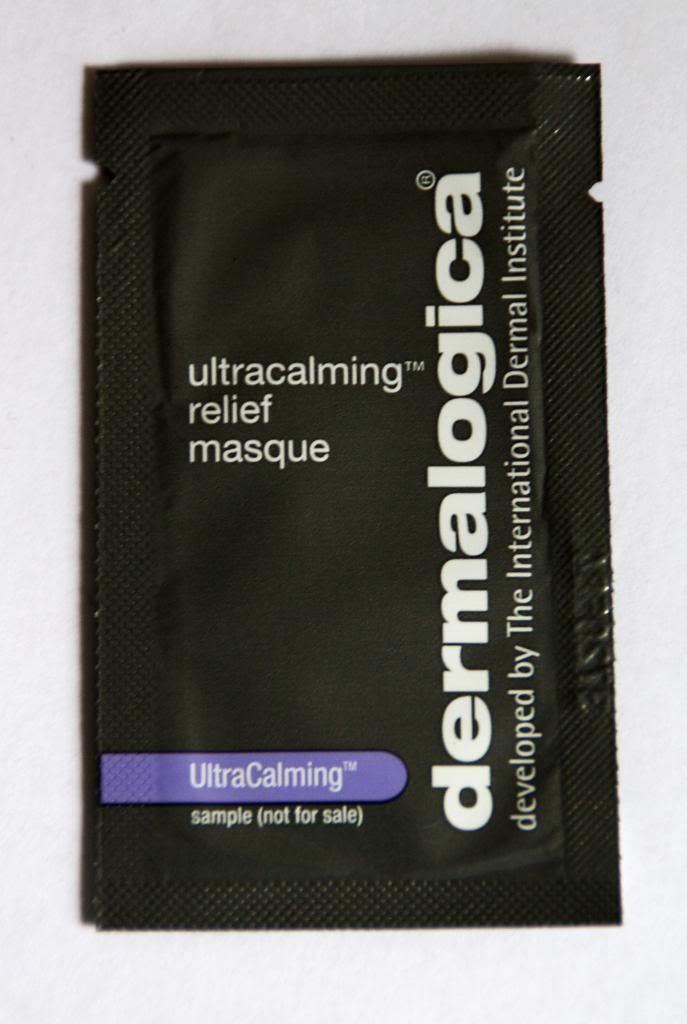 Next stop on the rave train! Dermalogica have never let me down in all fairness and I've loved every single product I've ever tried. This sachet couldn't have come at a better time - I've been battling a nasty cold for what seems like forever now and the area around my nose and my mouth is red raw from excessive tissue use. This applied smoothly, didn't sting even on the sore areas and soothed and calmed my skin instantly. Admittedly, the price tag on this is very steep, so if I ever did purchase the full size, it would be more of a special occasion treat rather than an everyday skincare staple.
5) Kerastase Homme Capital Force Shampoo
Full size: £12.24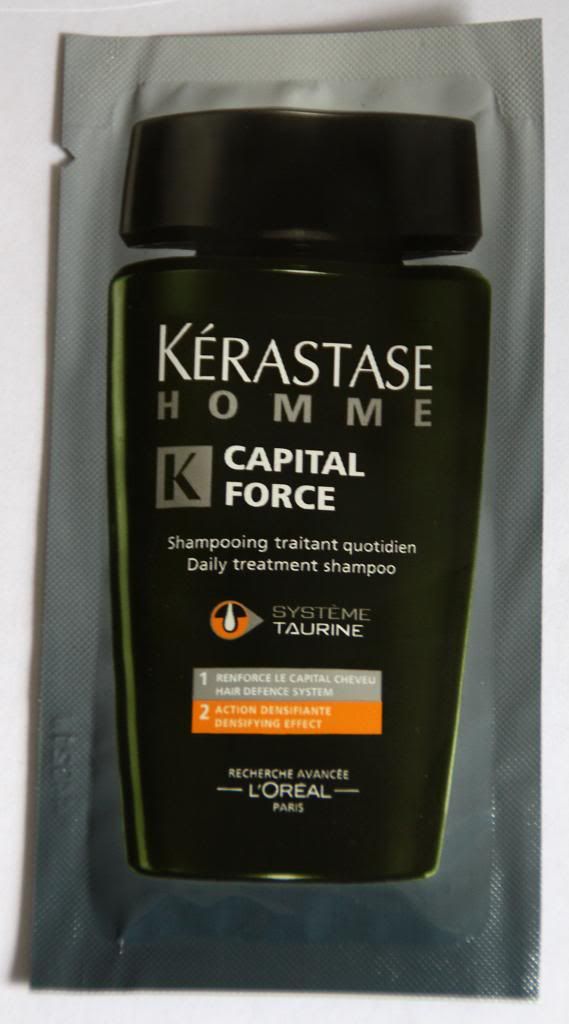 Not much I can say on this one, really. I'm not a man, so I gave this sample to my boyfriend and his comments were as enlightening as "Well, it washed my hair". Thanks. This is aimed at densifying hair with everyday use, so there isn't really much to observe after just one use. Other than that it got my boyfriend's hair clean.
6) Melvita Rose Body Milk
Full size: £16
After so much excitement to finally sample something from Melvita, this body milk was a bit of a let down. The smell was very pleasant - rosy, but not too strong or obvious. The texture, however, was a bit too runny and thin for me, providing my skin with almost no moisture. Then again, it's no secret that I'm no fan of runny body lotions or milks, so maybe if you prefer something lighter on the skin than a heavy duty body butter, then this is for you.
7) S5 Purity Serum
Full size: £44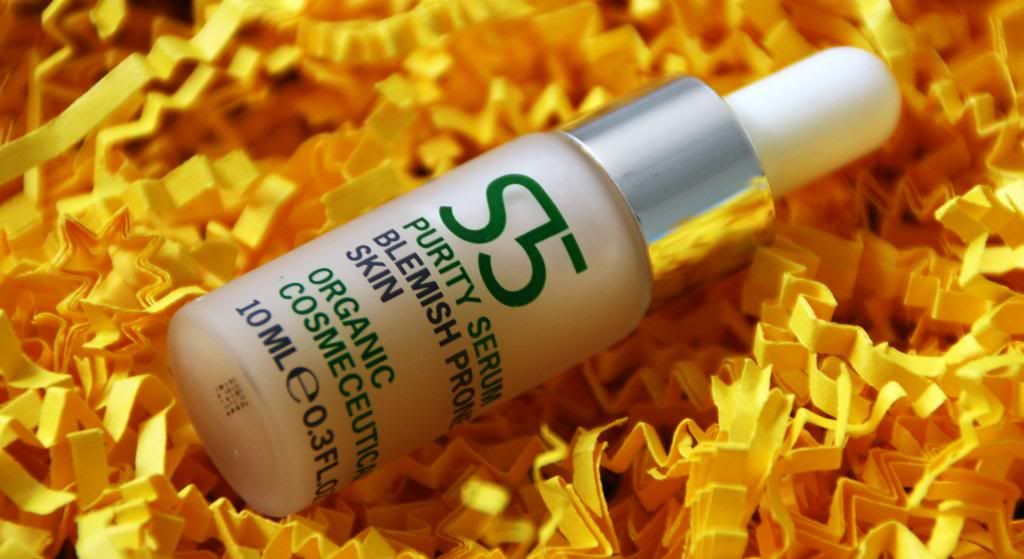 I was a tad worried originally that this might be a little too harsh for my skin, as I don't really suffer from any breakouts, just a bit of oiliness around my T-Zone. Turns out that my fears were unfounded and this has seriously transformed my skin. I'm trialling quite a lot of new skincare at the moment, so it's a bit tricky to be able to put my finger at which product is doing exactly what, but I'm pretty sure this has helped immensely in getting my skin to the state it's at right now. Ever since I started using this serum I've not had a single blackhead and the oiliness on my T-Zone has gone down significantly - all without irritating the more delicate skin on my cheeks.