Here's yet another product from Soap & Glory that has me singing cheesy tunes about my beauty products in the bathroom. As if anybody needs an excuse to pretend to be Mariah Carey in the shower! (No, just me? Okay....)
I've been using this body milk all throughout summer, when a thick body butter can feel like a little too much on the skin. The pump dispenser makes this easy to use without making too much of a mess, but it also meant that I couldn't quite get the last bit out of the bottle, so quite a bit of body milk had to go to waste.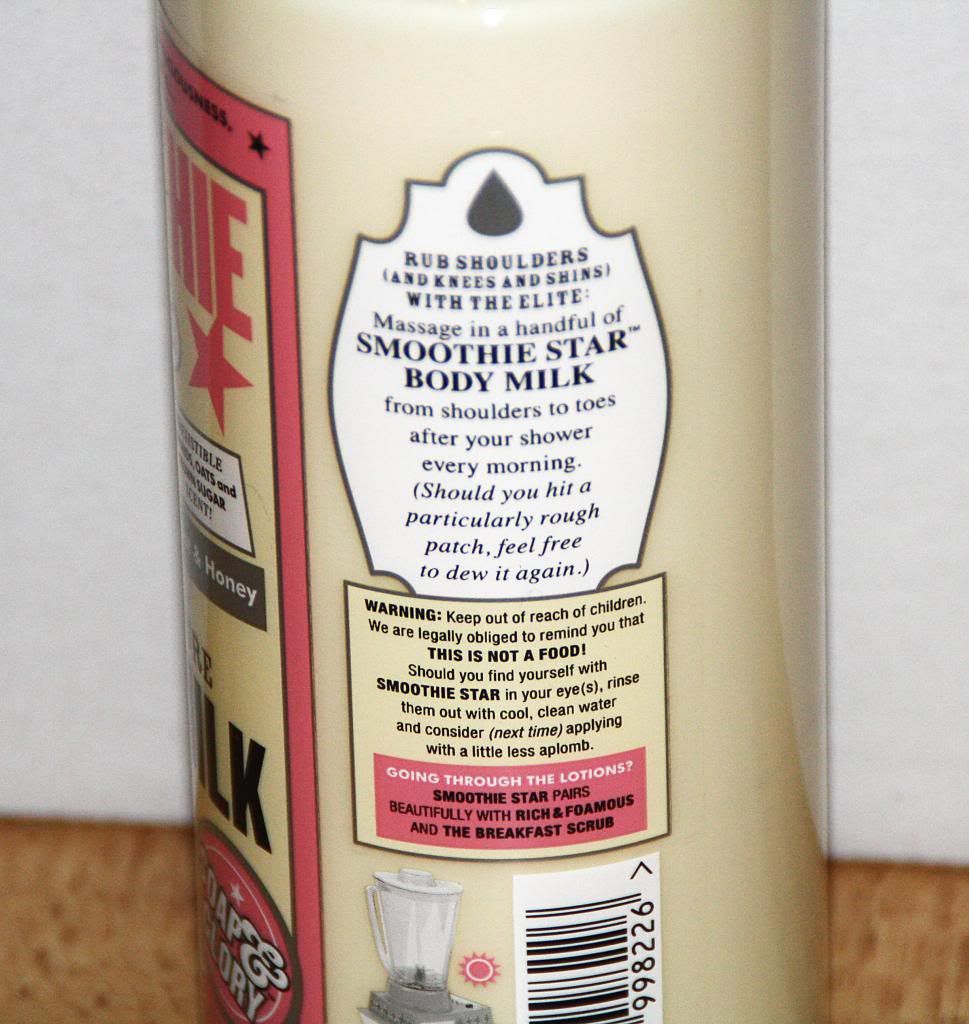 Having said that, the 500ml bottle is absolutely huge and must have lasted me about four or five months. The scent is very pleasant and not quite as strong as what I'm used to from Soap&Glory. It's a light, sweet milky smell which doesn't cling on to the skin for too long, so can easily be layered with perfume without being overbearing.
As for moisturising my skin it did an alright job, but I think I still do and always will prefer a gloriously thick body butter. On those ridiculously hot days I still had to skip applying this body milk, as it would just leave a slimy layer on my skin (yummy!!). On days that weren't scorching hot it felt moisturising, but never as if it fully penetrated my skin. As soon as I finished this and went back to using a thicker body butter my skin became instantly softer and smoother, so I think it's a miss for me.
For those who prefer lotions over butters, however, this is one of the most moisturising body lotions I have tried, so if your skin isn't dry at all it's one worth looking at!
You can find Smoothie Star Body Milk at Boots for £10 per 500ml bottle.