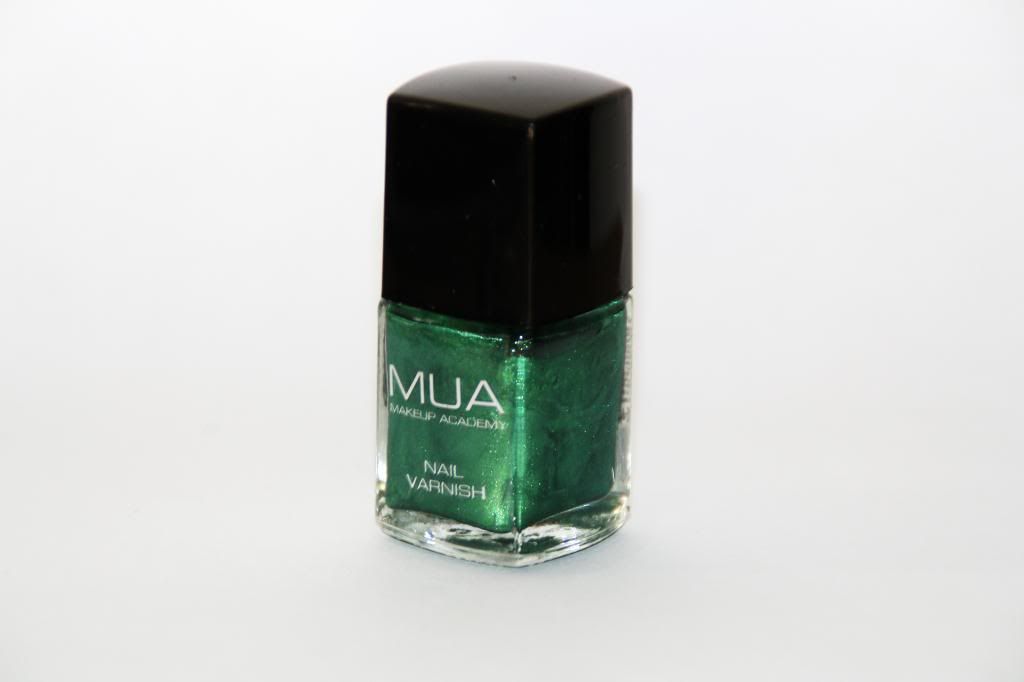 Let me begin by stating that my experience with MUA has been very hit and miss so far. Some products are so amazing that they've completely blown me away, while others left me bitterly disappointed. The thing about MUA is that with their ridiculously low price tag, it doesn't really hurt to experiment around in order to find a few more hidden gems.
Without beating around the bush too much, this one's definitely a hit. This is the old style nail polish packaging and I picked this up late last year. The new packaging reminds me a lot of Essie polishes, but I really hope that it's just been revamped on the outside and that the formula has stayed the same.
Shade 13 is a multi-dimensional iridescent green. In all honesty, no photos could possibly do it justice - you just have to see the multi-tonal shimmer in the flesh to fully appreciate it. There's a hint of gold and a hint of blue in it making for an incredibly vibrant and multi-faceted colour.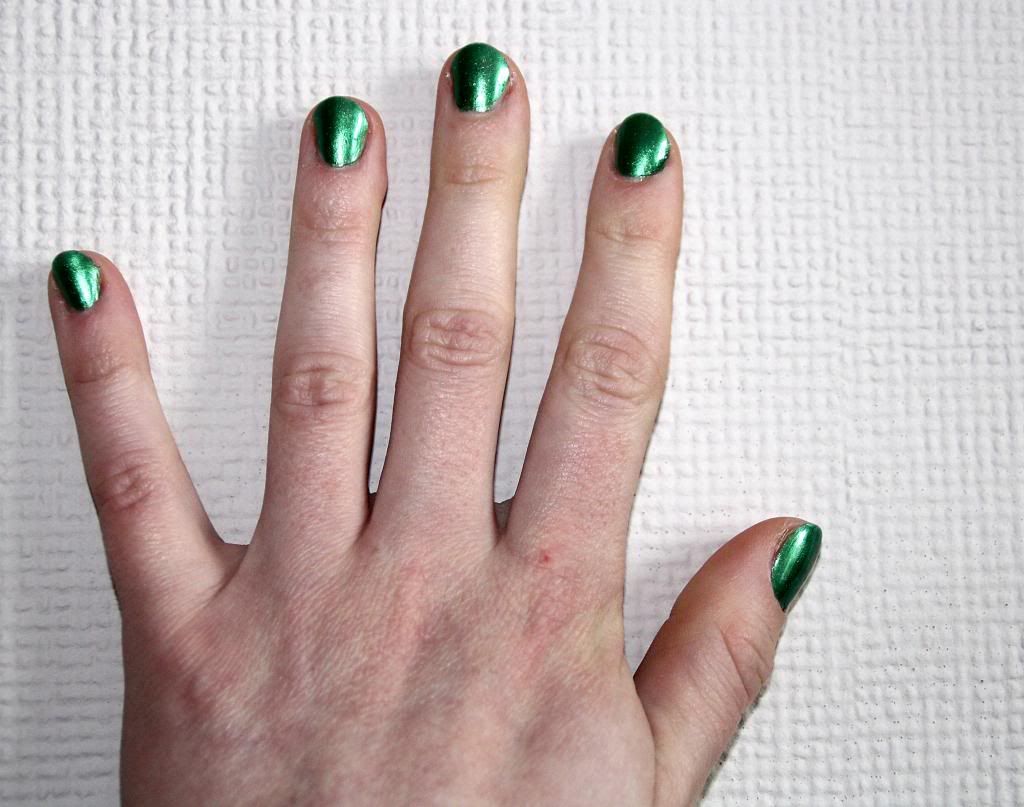 MUA Nail Varnish Shade 13 with flash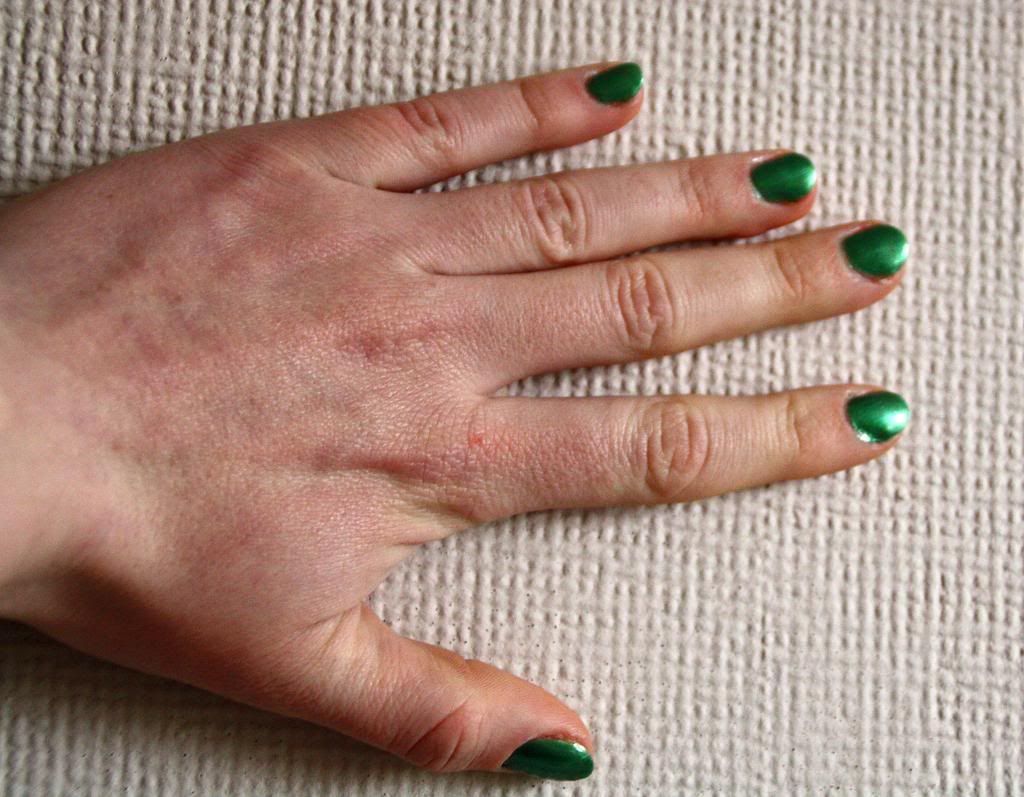 MUA Nail Varnish Shade 13 in natural light
It applies beautifully without any streaking and you could easily get away with just one coat (though the images above show two coats). All in all I'm just blown away by both the formula and the gorgeous colour.
However, I can't seem to find this particular shade on their online store anymore, so perhaps it got lost during their latest nail polish revamp? Please let me know if you have any idea what happened to this nail polish shade!