Last month has been absolutely brilliant for discovering new products that I really, really like, so it was about time to whack em all into one neat little post just in time for the monthly favourites!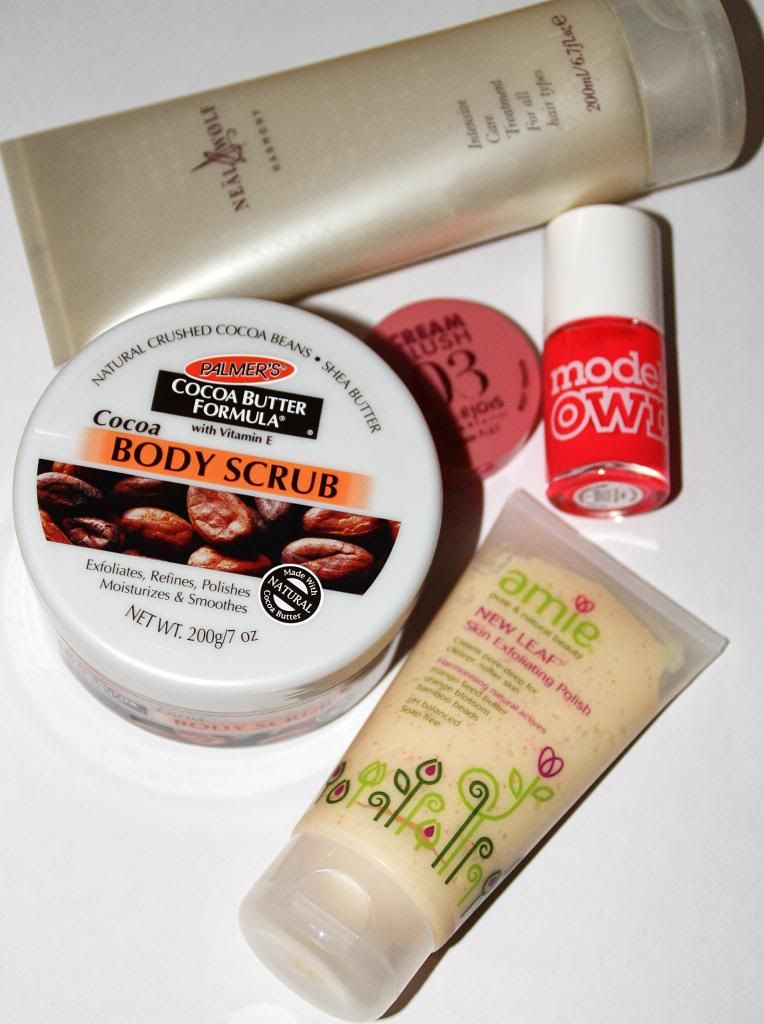 1) Neal & Wolf Intensive Care Treatment
For months I was absolutely obsessed with Aussie's 3 Minute Miracle and while I still think it's an absolutely amazing product, I've now found something that's just as good (or perhaps even better?) for my frazzled tresses. It leaves hair silky smooth, soft and easy to work with without making it all sticky or weighed down by heavy ingredients. What's not to love?
2) Bourjois Cream Blush in 03 Rose Tender
For years I used to avoid cream blushes, as they'd leave a shiny, slobby film on my cheeks that would slide off after about half an hour tops. Oh, how times have changed and the latest cream-to-powder formulations cannot be beaten for longevity and workability. On the high street, this new Bourjois formula is my new favourite alongside my beloved Topshop blushes. I'd say the Topshop ones are better for bright, heavily pigmented colour, while those that are after a more natural and easy-to-use colour are best off with Bourjois. You can read my full review
here
.
3) Models Own Nail Polish in Pink Punch
I bought this shade back in December, but now that the sun's finally out it really comes into its own. I am absolutely obsessed with neons at the moment and this colour just glows in the sun light like there's no tomorrow. It also looks brilliant against tanned skin and makes me happy every time I look at my finger tips. Lasting power is about average and depends heavily on the top coat you use with it.
4) Palmers Cocoa Butter Body Scrub
I'm not a massive fan of the Palmers Body Butter and to be completely honest I only picked up this scrub because that's the only one that wasn't sold out in my local Superdrug. And I'm completely blown away. It's like a rich body butter that dissolves into creamy, gooey deliciousness once on the skin, with loads of little scrubby particles suspended within. It smells absolutely amazing and satisfies my need for proper mechanical exfoliation all the while being soft and gentle on the skin. Cannot possibly recommend this enough.
5) Amie New Leaf Exfoliating Polish
Anyone else notice that face and body scrubs pop up quite a lot on my monthly favourites lists? Admittedly, I do love that stuff quite a lot. This one came in last month's Beautecobox and I loved it from the moment I opened the little tube. It smells like Solero ice cream and really gets my skin squeaky clean, but without causing any irritation. A perfect product for in-the-shower scrubbers who need something a little stronger that won't wash off straight away.